PT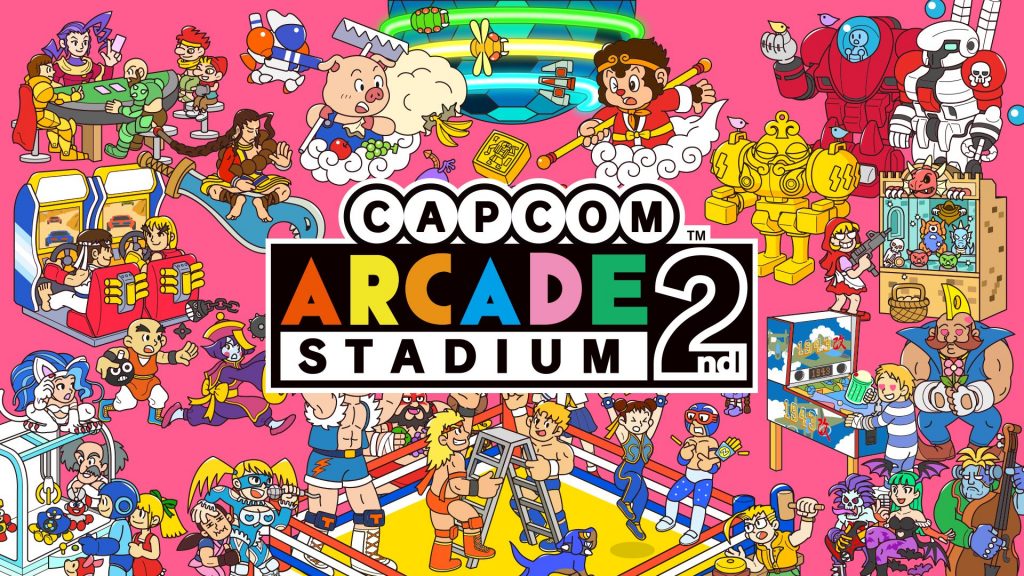 Capcom Arcade 2nd Stadium já disponível!
Capcom Arcade 2nd Stadium chegou, trazendo uma coleção de 32 clássicos de arcade para PlayStation 4, Xbox One, Nintendo Switch e Steam!
Além de uma coleção de jogos clássicos, o 2nd Stadium também inclui muitos recursos modernos. Filtros visuais e bordas permitem que você personalize a exibição de cada jogo ao seu gosto. Um recurso de retrocesso integrado pode voltar no tempo se você precisar refazer uma jogada, enquanto 32 slots de salvamento estão incluídos para que você possa suspender o jogo ou salvar em um ponto difícil. Configurações adicionais para dificuldade do jogo, a velocidade do jogo e a rotação da tela também estão disponíveis se você quiser jogar seus favoritos de uma maneira totalmente nova!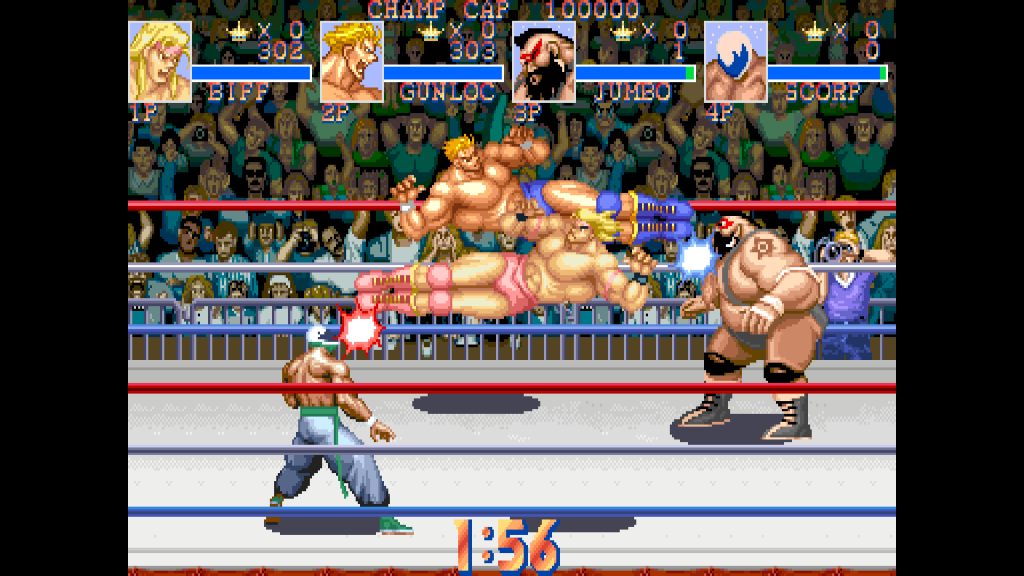 Além disso, até 4 jogadores podem jogar juntos localmente em jogos suportados, com tabelas de classificação online, desafios e histórico de jogo.
Confira a seguir todos os 32 títulos no 2nd Stadium:
SONSON (Disponível para download gratuitamente!)
SAVAGE BEES
Gan Sumoku
The Speed Rumbler
HYPER DYNE SIDE ARMS
Hissatsu Buraiken
BLACK TIGER
STREET FIGHTER
Tiger Road
1943 Kai – Midway Kaisen –
LAST DUEL
Rally 2011 LED STORM
MAGIC SWORD
THREE WONDERS
THE KING OF DRAGONS
BLOCK BLOCK
KNIGHTS OF THE ROUND
SATURDAY NIGHT SLAM MASTERS
ECO FIGHTERS
Pnickies
DARKSTALKERS – The Night Warriors –
NIGHT WARRIORS – Darkstalkers' Revenge –
STREET FIGHTER ALPHA – WARRIORS' DREAMS
MEGAMAN – THE POWER BATTLE –
STREET FIGHTER ALPHA 2
SUPER PUZZLE FIGHTER II TURBO
MEGAMAN 2 – THE POWER FIGHTERS –
VAMPIRE SAVIOR – The Lord of Vampire –
Capcom Sports Club
SUPER GEM FIGHTER – MINI MIX –
STREET FIGHTER ALPHA 3
HYPER STREET FIGHTER II – The Anniversary Edition –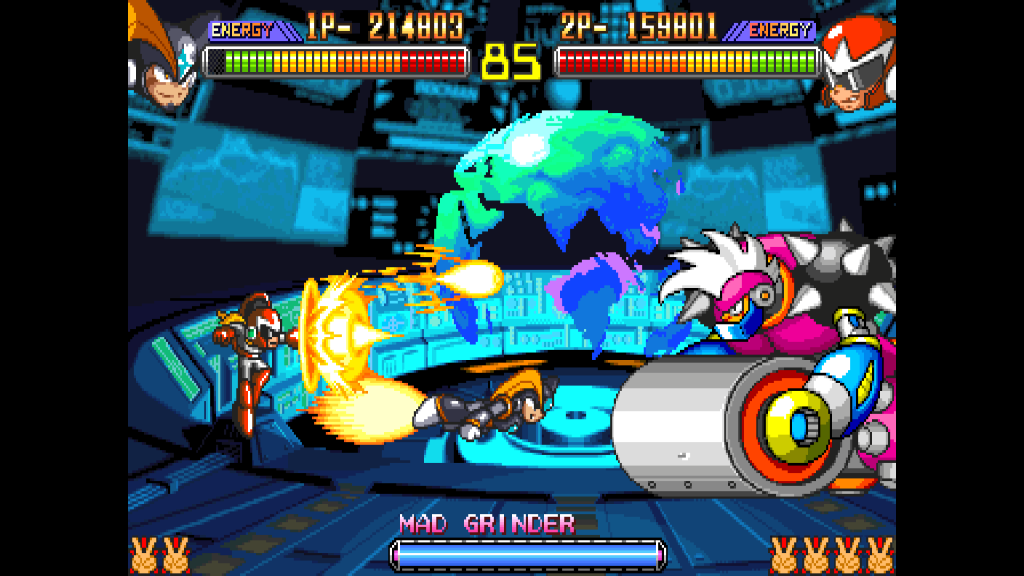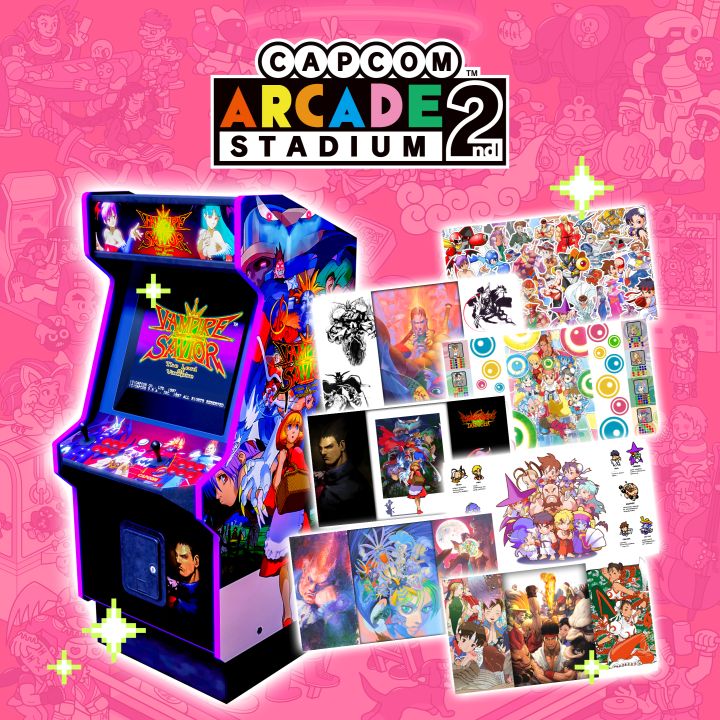 Por fim, o DLC de Invencibilidade também está disponível para download gratuito, permitindo que você jogue sem medo de perder vidas.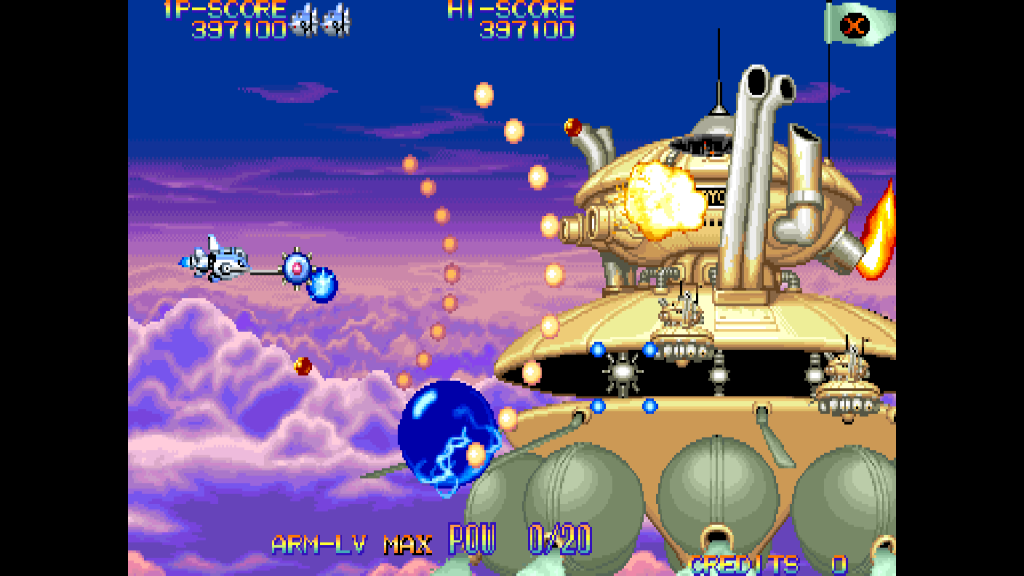 O que você está esperando? Capcom Arcade 2nd Stadium já está disponível, então pegue uma cópia gratuita do SONSON e complete sua coleção de jogos no PlayStation 4, Xbox One, Nintendo Switch e Steam!