EN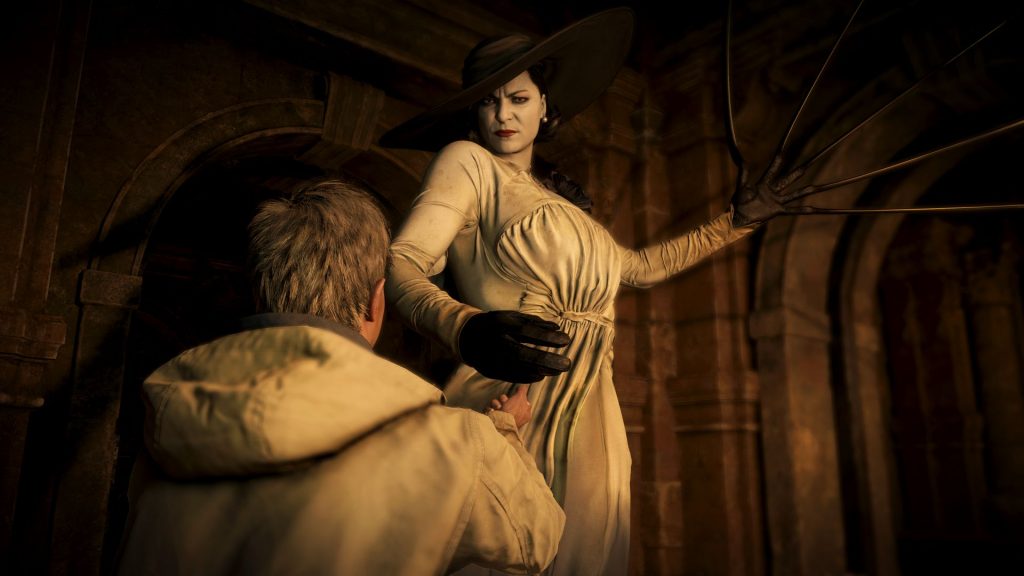 Resident Evil Village Gold Edition is available now!
Elevate your survival horror experience.
Experience fear in a whole new way with the Shadows of Rose story DLC, Third Person Mode, and The Mercenaries Additional Orders, available now in Resident Evil Gold Edition and the Winters' Expansion!
Shadows of Rose
Set 16 years after the events of the main story in Resident Evil Village, this new tale focuses on Rosemary "Rose" Winters as she seeks to rid herself of the strange powers that have plagued her throughout her lifetime. Her journey takes her to the Realm of Consciousness, where she just might get what she wants… assuming she's able to survive the experience.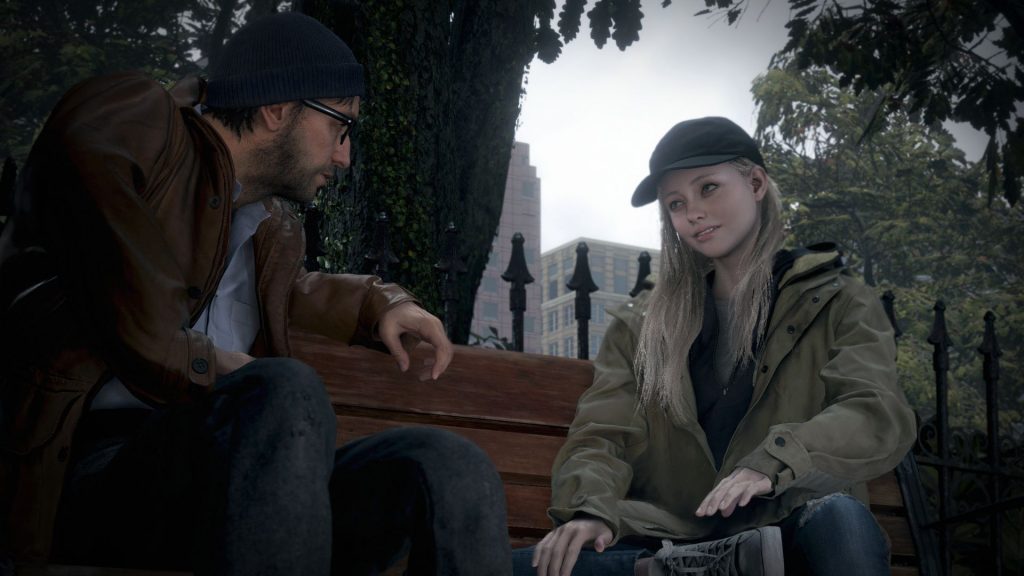 The very powers that Rose hopes to rid herself of are the key to her survival in this epilogue to the story of the Winters family. As Rose navigates a twisted world based on terrifying memories, she'll encounter new creatures along the way… including strange, warped beings that will quite literally try to consume her face. Along the way, a mysterious being that calls themself "Michael" will assist Rose in her adventure, but what else will she find out along the way…? Shadows of Rose is presented completely in the third-person perspective, providing a new vantage point on gameplay.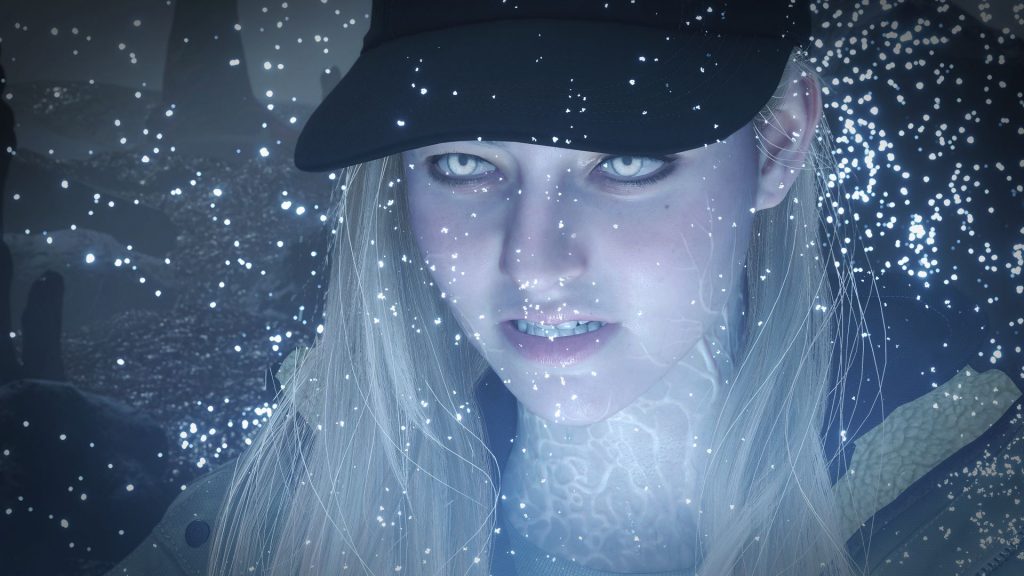 Third Person Mode
Speaking of the third-person view, the new Third Person Mode included in both Resident Evil Village Gold Edition and the Winters' Expansion allows you to experience the game's campaign from a new angle. From start to finish, the game can be played in this new optional mode, and you can switch between first-person and third-personwithout fear of losing progress.. Witness Ethan's struggle to find his kidnapped daughter and face the horrors of the village from an entirely new perspective, complete with additional animations to keep the game's visceral combat and horror just close enough while still staying at arm's length.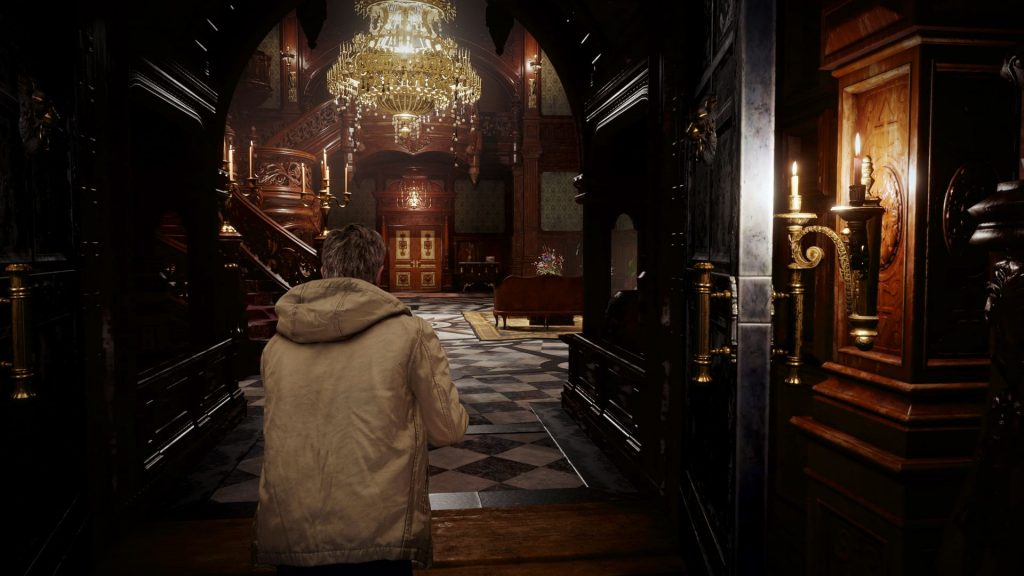 The Mercenaries Additional Orders
Finally, the arcade-style fun of The Mercenaries has been expanded upon with The Mercenaries Additional Orders! Tear, smash, and punch your way through waves of enemies with Ethan Winters alongside three new additional characters. If you're feeling a little bolder than usual, Chris Redfield has you covered with automatic weapons and a fearsome right straight punch that can topple enemies with ease. If you need help reaching the top shelf of scores, Lady Dimitrescu can rip through her foes with her claws, unleash one of her daughters to do her dirty work, and, of course, throw  ornate vanity to make sure her enemies stay down. Finally, if you're in it for the mechanics, Karl Heisenberg might just be your pick. Using his magnetic powers, throw scrap at foes, bring the hammer down to make sure enemies won't get back up, and unleash vicious machines to seal the deal.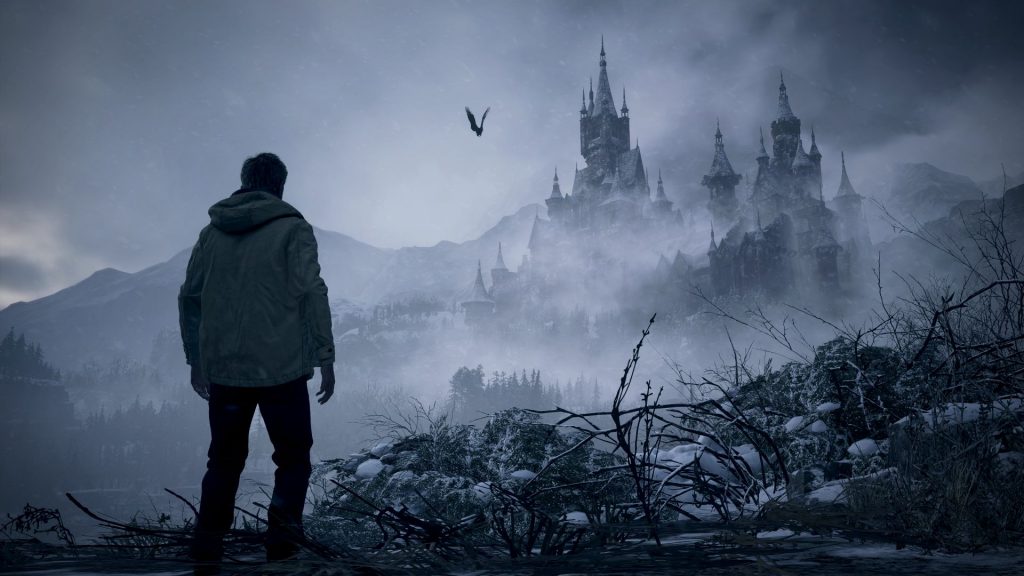 Resident Evil Re:Verse
In addition, Resident Evil Re:Verse launches today for all owners of Resident Evil Village and Resident Evil Village Gold Edition, complete with cross-play! In this online multiplayer game, Resident Evil heroes duke it out in six-player matches where death isn't the end. When players are taken out, they'll mutate into infamous mutants and monsters from Resident Evil, with a range powerful attacks that can be used to exact revenge on their opponents.
Additional survivors, creatures, stages, costumes, and challenge missions are planned in future updates, so be sure to give it a shot! A Capcom ID is required to play. You can register for an account here.
More Platforms to Play On
Finally, Resident Evil Village is also now available on Mac, and can also be enjoyed on the Nintendo Switch with Resident Evil Village Cloud. You can try out a demo for Cloud to test your network environment prior to purchasing. In addition, the Winters' Expansion will be available for the cloud version on Nintendo Switch beginning December 2nd.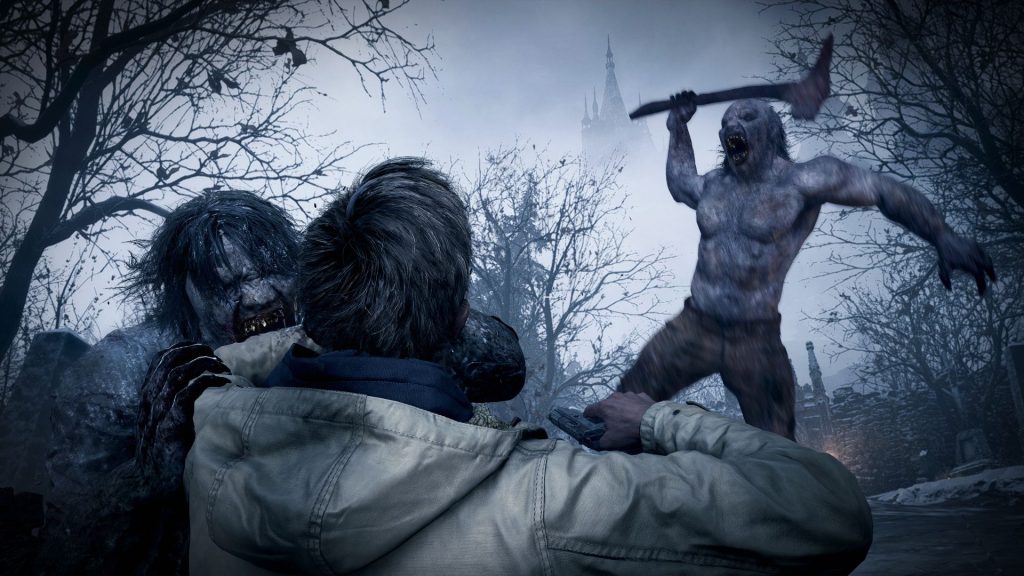 No matter how you choose to play, fear still surrounds you with Resident Evil Village Gold Edition and the Winters' Expansion, available now for PlayStation 5, PlayStation 4, Xbox Series X|S, Xbox One, and Steam. Resident Evil Village is also available now for Mac. Resident Evil Village Cloud is available now for Nintendo Switch. Finally, Resident Evil Re:Verse is available now as a free download for all Resident Evil Village owners on PlayStation 4, Xbox One, and Steam!