EN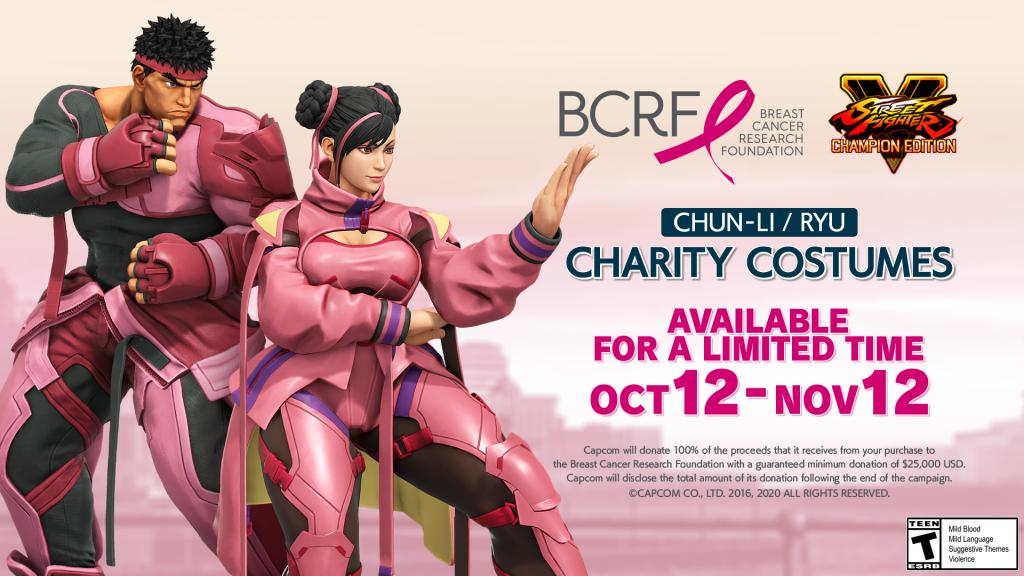 A Behind-the-Scenes Look at the Creation of the Street Fighter x BCRF Costumes
Nov 10, 2021 // Dan
In October, we released the Street Fighter x BCRF pink-themed costumes in Street Fighter V for our partnership with the Breast Cancer Research Foundation. All proceeds from purchases of these costumes will support further research, and donations will be directly given to the non-profit organization. Huge thanks to everyone who has helped contribute to BCRF so far! Speaking of contributions, we wanted to highlight the artist who created these awesome BCRF costumes, Chisato Mita!
Mita-san's skillset include concept art, environment UI, character design, and illustrations. One of her specialties is that she can quickly accomplish design work when there is an established concept. Some of Mita-san's past work include:
Capcom Games (Japan-only):
E.X. Troopers – Environment, UI, Character Design
Toraware no Palm & Toraware no Palm Refrain – Art Director, Character Design, Environment Design and Still Illustrations
Animated TV Series:
Macross Delta – Character Design
Here's her explanation on the costume's inspiration and the design direction:
Since I knew this would be a collaboration costume with the Breast Cancer Research Foundation, I started the design process with pink being the base color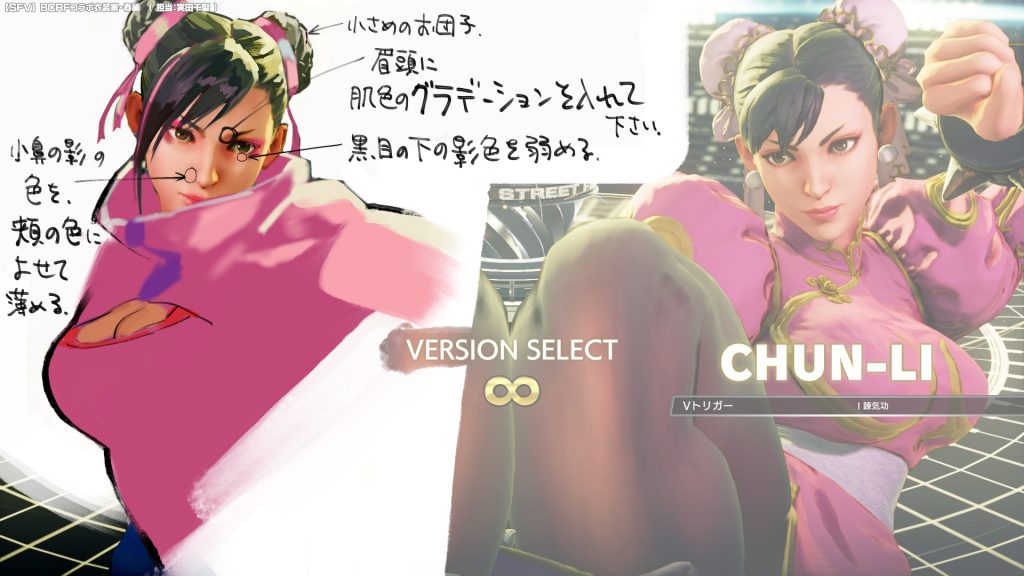 Our Director (Takayuki Nakayama) explained to me that each designer decides on the design direction of the paid DLC costumes at their own discretion, so I decided to follow the same practice. I drew the costumes within the in-game screenshots, to keep in mind what our players would see on game screen every day.
I decided to go with a modern sportswear look for both of them, and then applied specific details that match the characters' personalities.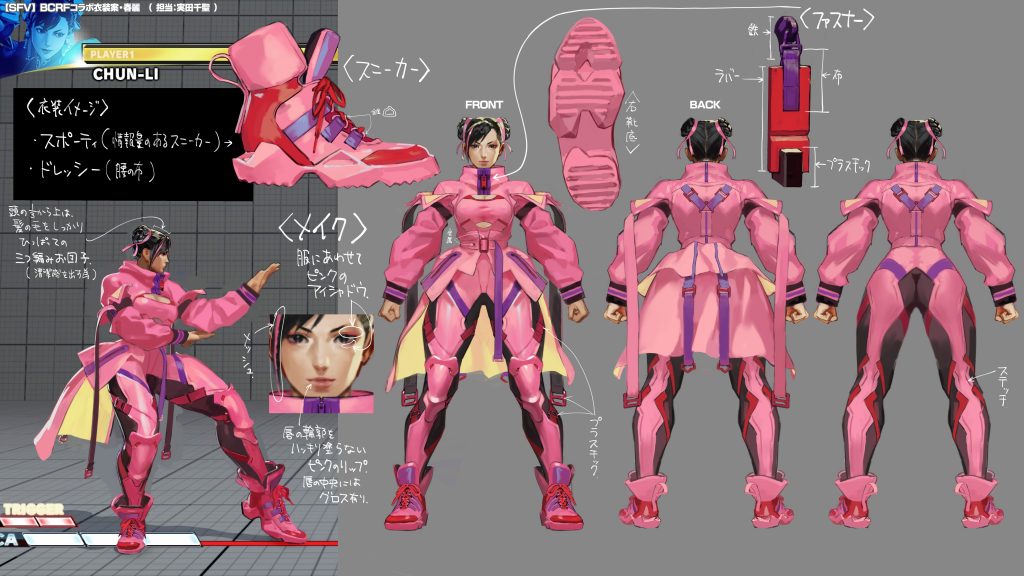 For Chun-Li, I wrapped her hair buns with the pink ribbon that BCRF uses for their logo. I thought it would be nice to have something that makes large movements during battle, so I wrapped belts around her arms.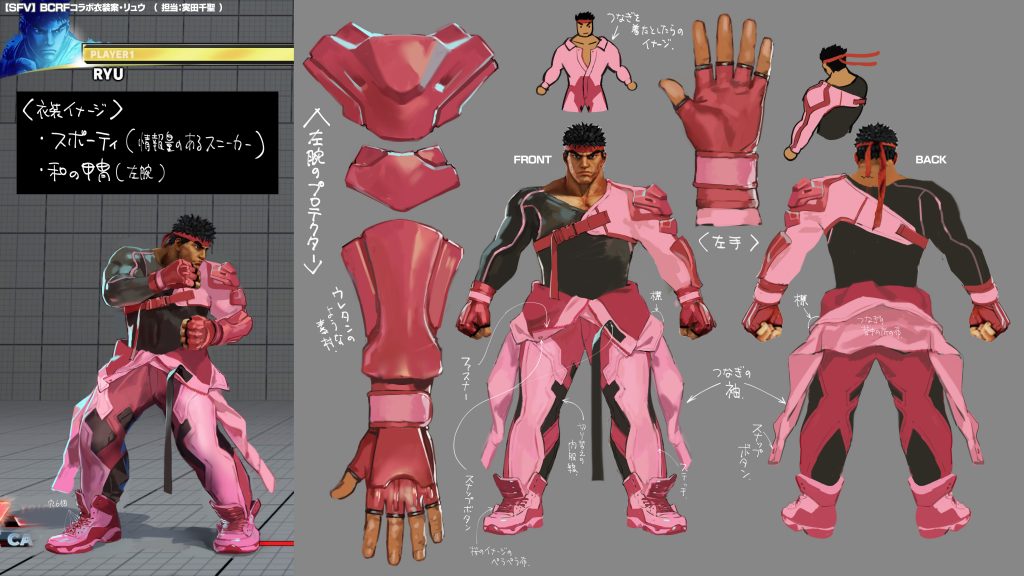 For Ryu's shoulder support, I thought of a fusion between a Japanese-style gauntlet and a modern-looking protector. I felt this costume also needed moving parts, so I designed it so he's not wearing his jumpsuit all the way and let the sleeves hang down.
Thanks, Mita-san, for your hard work and contributions to this charity collaboration!
If you want to see more amazing artwork from Mita-san, you can follow her on Twitter: @mitaChisato.
And if you want to support BCRF in this campaign, there's still time! You can make direct donations via our Tiltify page, or purchase the Street Fighter x BCRF costumes:
100% of the proceeds Capcom receives from the campaign will be donated to the Breast Cancer Research Foundation with a guaranteed minimum donation commitment of $25,000.