EN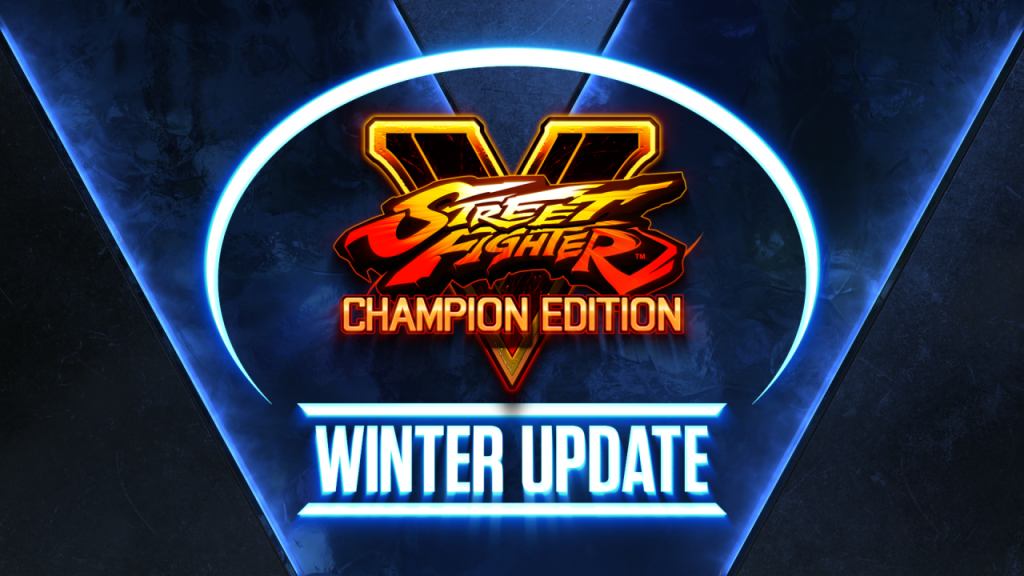 Street Fighter V: Winter Update announcements – Dan, Rose, V-Shift, Eleven and more!
Feb 11, 2021 // Dan
Hey there Fighters! I hope you're all doing well! Did you catch all the Street Fighter V Season 5 news from the Winter Update? We've shown off a ton of stuff, including Dan, Rose, the new V-Shift Mechanic, and more! Keep on reading for a full breakdown.
"Dan Hibiki, Back After the Ultimate Improvement!"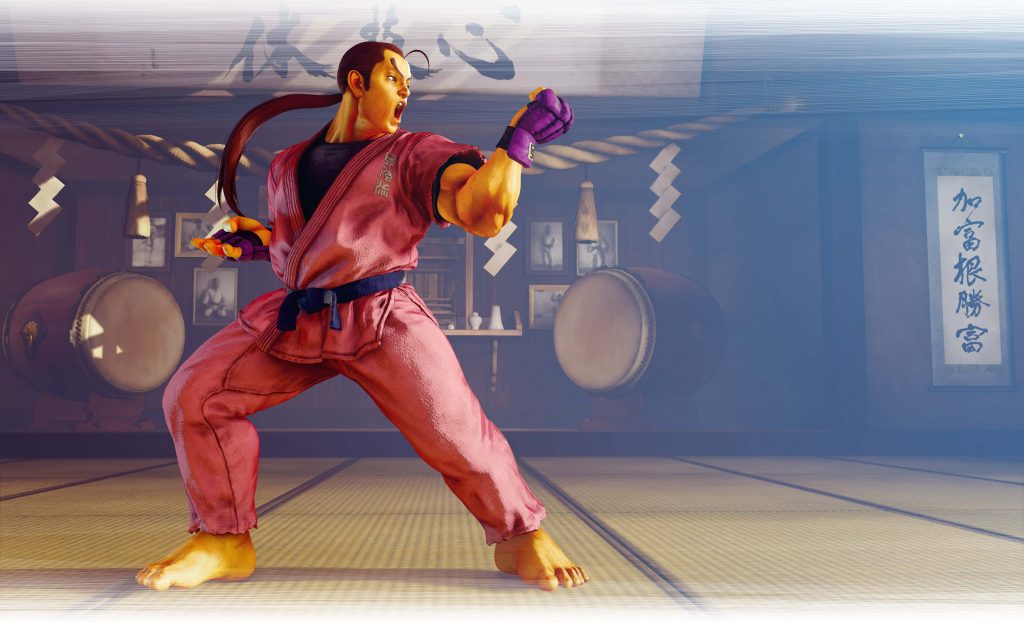 Dan taunts his way back in SFV to show who's the strongest! No not me, Dan from the Capcom U.S.A. Community Team… I mean Dan Hibiki! This time around, Dan has been training harder than ever and has become even stronger than before, if that was even possible! Many of you will be surprised to find out how much of an offensive beast Dan has become. So let's dive right in and learn all about the Master of Saikyo in SFV.
Both of Dan's V-Skills allow him to cancel any of his moves to perform his signature Taunts. For V-Skill I, "Saikyo-Style Burairuten No Kamae," this Taunt opens up many combo paths that would not normally be possible and can make many of Dan's moves safe. With V-Skill II, "Saikyo-Style Otokoboe," Dan can cancel almost any normal move (except crouching Heavy Kick) into another normal or special move, if properly timed. Watch out, though: these V-Skills will not only build Dan's V-Gauge, but also the V-Gauge of his opponent! This will lead to some hectic fights as Dan's new offensive powers also enable those he's fighting.
V-Skill I
V-skill II
When it comes to V-Triggers, Dan comes fully equipped in SFV. Dan's "Haoh Gadoken" fireball makes a return from Street Fighter IV, and has become Dan's V-Trigger I in Street Fighter V. This returning move is unique in that it is the only V-Trigger in the game that costs only one bar of V-Gauge, allowing you to use it more often in matches. You can even charge it up, which can lead to a guard crush or a wall bounce!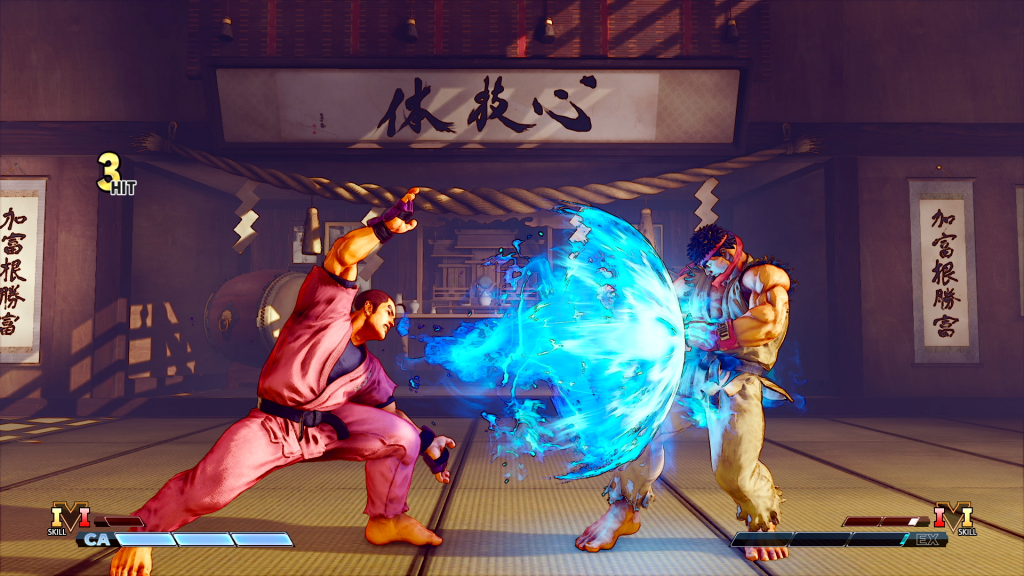 Dan's patented "Haoh Gadoken!"
Dan's V-Trigger II, "Tenchi Saikyo No Kata," powers up his "Gadoken" fireball and "Koryuken" uppercut special moves. His fireball will gain more hits, while his uppercut gains complete invincibility. With proper timing, you can add extra hits and damage to each of these moves in combos!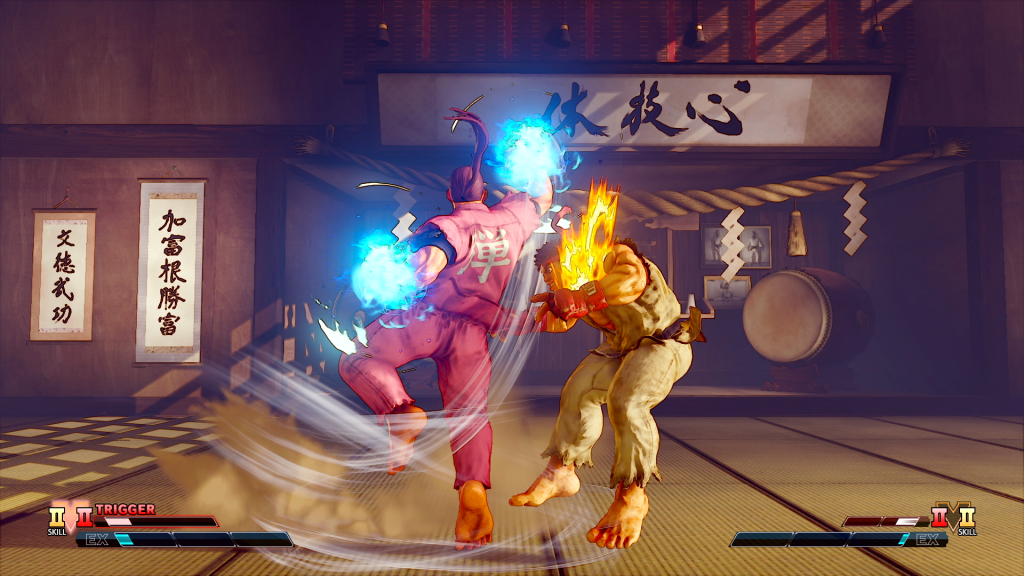 Dan's Koryuken becomes "Goh Koryuken," gains full invincibility, and hits multiple times!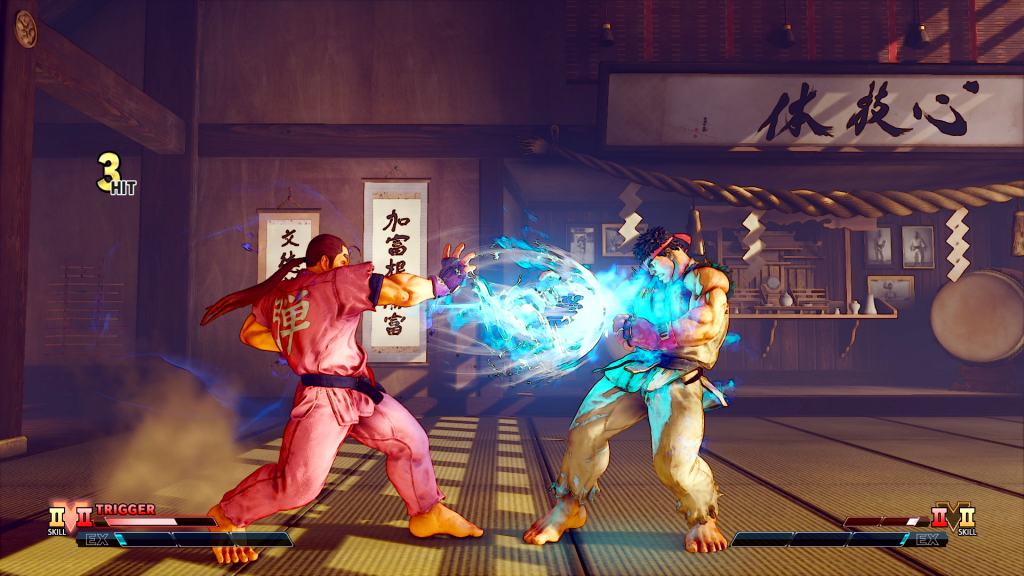 His Gadoken becomes "Haten Gadoken" and hits multiple times as well!
With all of these offensive tools at his disposal, Dan is looking to be full of flair and strength when he's released on February 22!
---
Rose's Return is Foretold in Street Fighter V
I have seen the future, and in it Rose makes her return in Street Fighter V! This includes returning moves as well as brand new moves, so let me consult my crystal ball and show you what Rose has to offer when she releases this spring!
Rose's "Soul Throw" has been replaced with her new anti-air move called "Soul Bind." Instead of leaping towards her opponents, Rose now uses her Soul powered scarf to grab airborne opponents. Of course, Rose would not be Rose without her "Soul Spark" projectile. It seems in SFV she's gained the ability to throw a "Soul Spark" in the air, as well! Each punch button will have her throw it at different angles.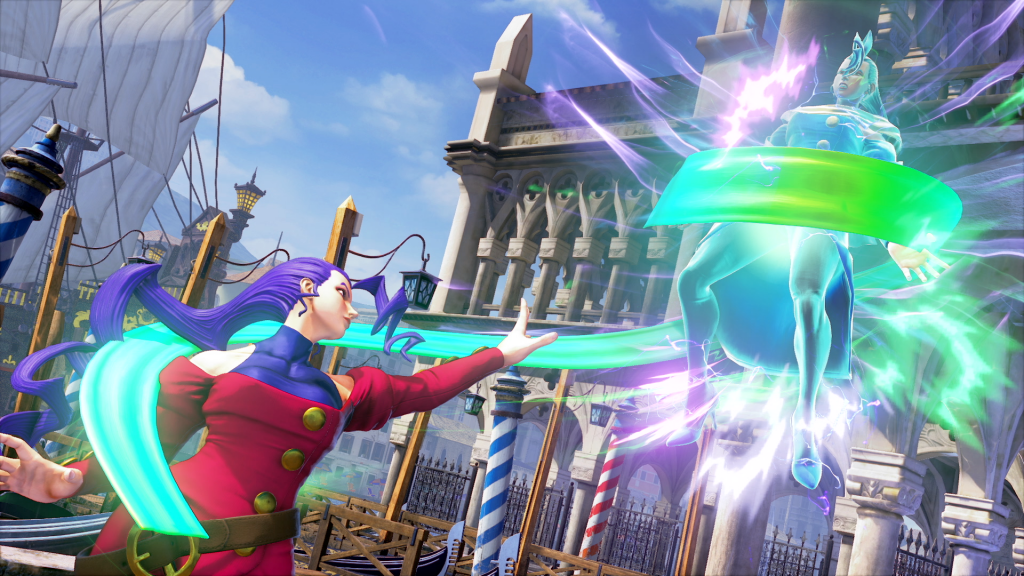 Rose's new Soul Bind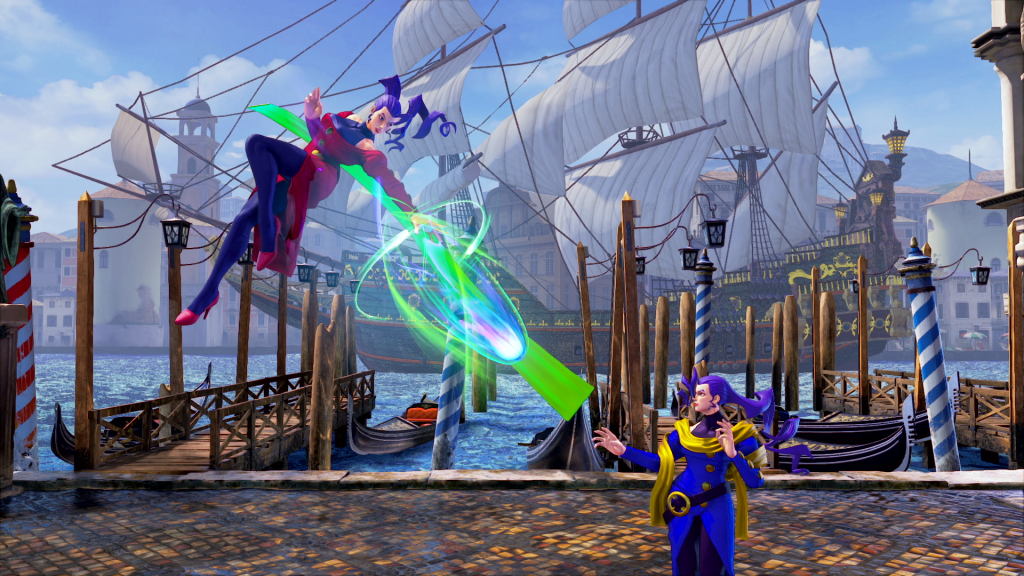 Rose can now use Soul Spark in the air!
Brand new to Rose's moveset, "Soul Fortune" (her V-Skill I) allows her to summon tarot cards that will provide different buffs to herself and debuffs to her victims.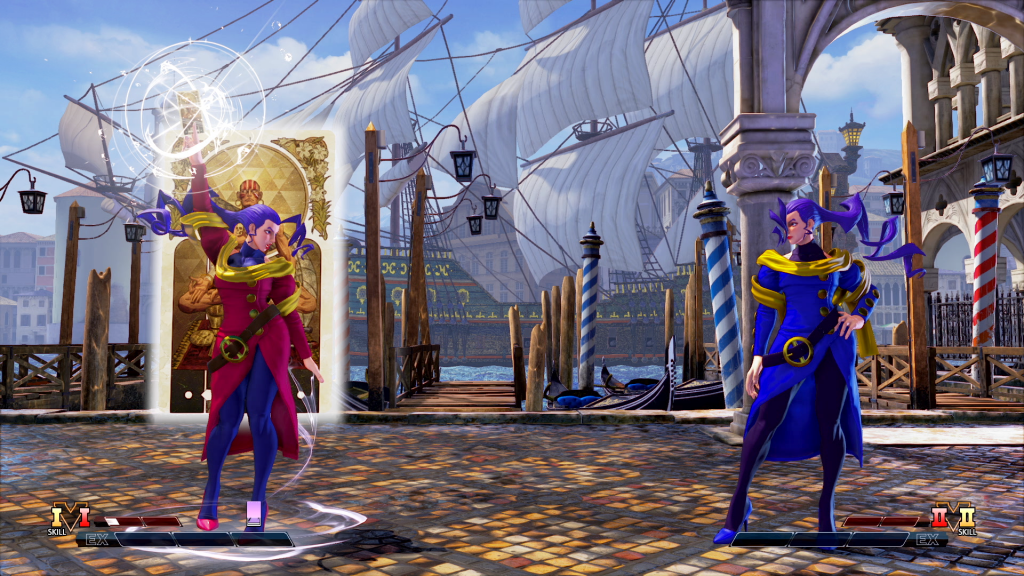 Using Soul Fortune lets Rose summon Tarot cards!
You may recognize her tarot cards from her Street Fighter Alpha 3 battle intro where she throws one at M. Bison. Back then, this was only a special intro, but it has now been fully realized in SFV as one of her moves!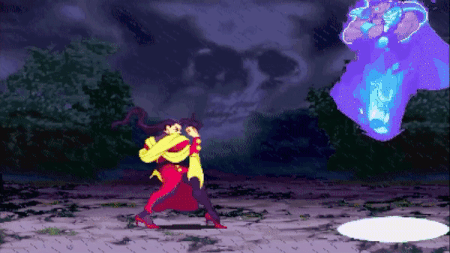 As mentioned in the Summer Update in August of last year, the SFV Development team knew how popular "Soul Satellite" was. Thus, the move returns as her V-Skill II in Street Fighter V, allowing her to keep on the offensive.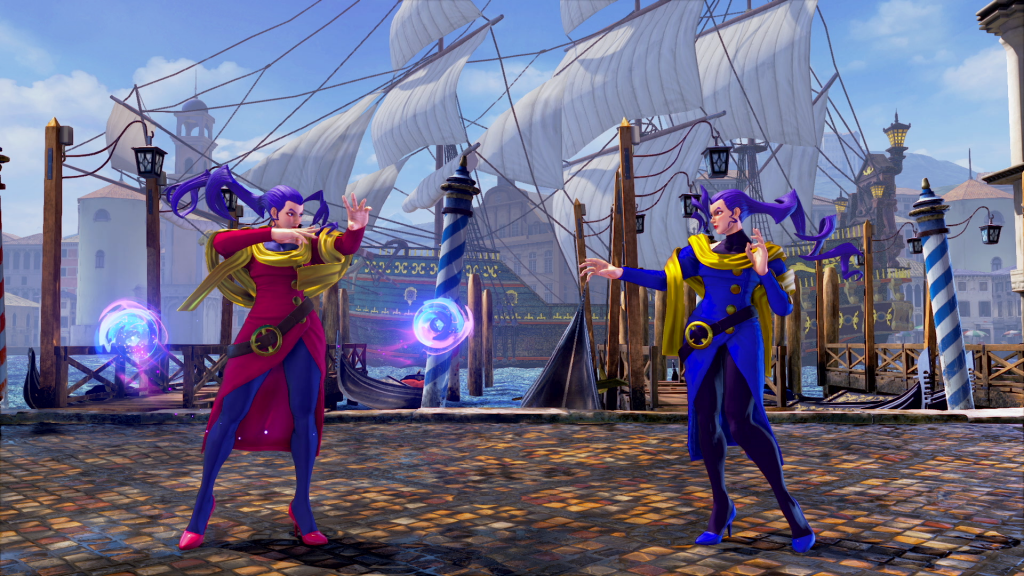 Soul Satellite makes its foretold return to SFV!
V-Trigger I is called "Soul Dimension," a teleportation move that gives Rose new mix-up opportunities, and V-Trigger II is her popular "Soul Illusion" from the Street Fighter Alpha series, in which Rose creates shadow illusions of herself giving her access to potentially long combos that deal heavy damage.
These new attacks and abilities for Rose give you a choice of a more mix-up and combo-heavy approach, or a more defensive "zoning" style of play!
With new zoning and offensive tools as well as her "Soul Power" and tarot cards in hand, my prediction is that Rose will be released this spring!
New Stage: Marina of Fortune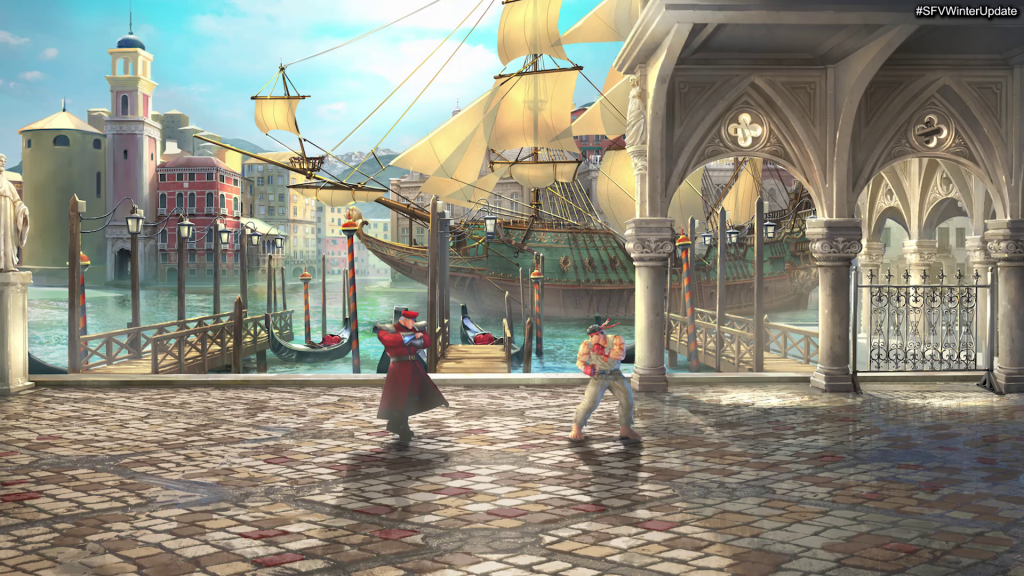 Concept Art of "Marina of Fortune"
---
V-Shift – Defend yourself and shift the tides of battle in your favor!
Need more defensive options? We got you covered with the powerful new V-System mechanic in Street Fighter V, called "V-Shift." This new defensive mechanic will be available for all players for free, along with the next Battle Balance update, and will help you get out of tough situations at the cost of one bar of V-Gauge. Unlike V-Reversal, V-Shift can be executed at nearly any moment in a match, and will make you fully invincible to attacks, throws, and projectiles for a short time. A successful V-Shift triggers a slow-motion effect, allowing you to react to your opponent and punish them! But be careful: if you use it openly with no attacks coming at you, you'll lose a full bar of V-Gauge.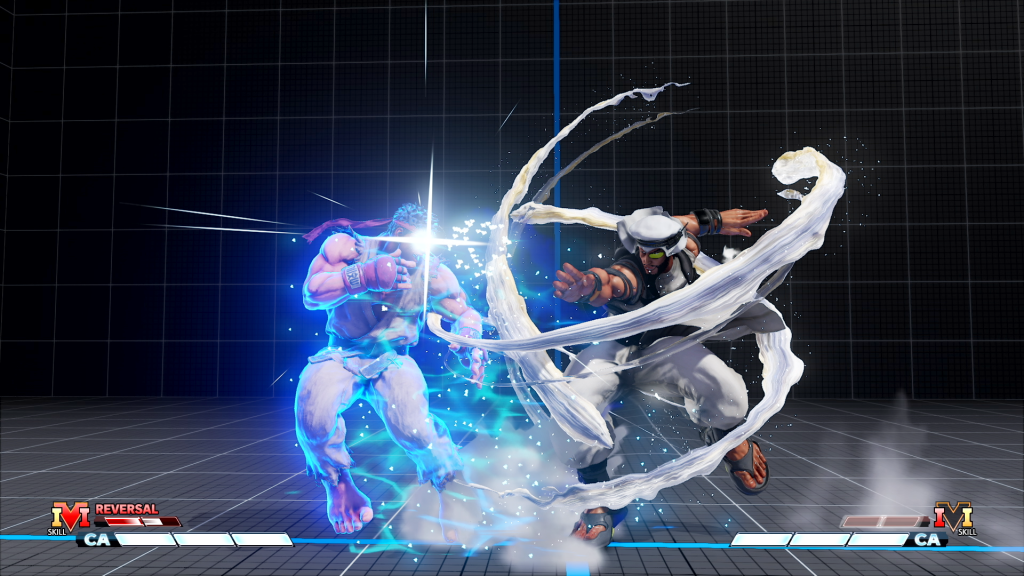 V-Shift will give you more defensive options.
You can also follow V-Shift up with an attack called a "V-Shift Break." This will cause your character to do a forward moving attack. If the attack connects, it can knock your opponent down.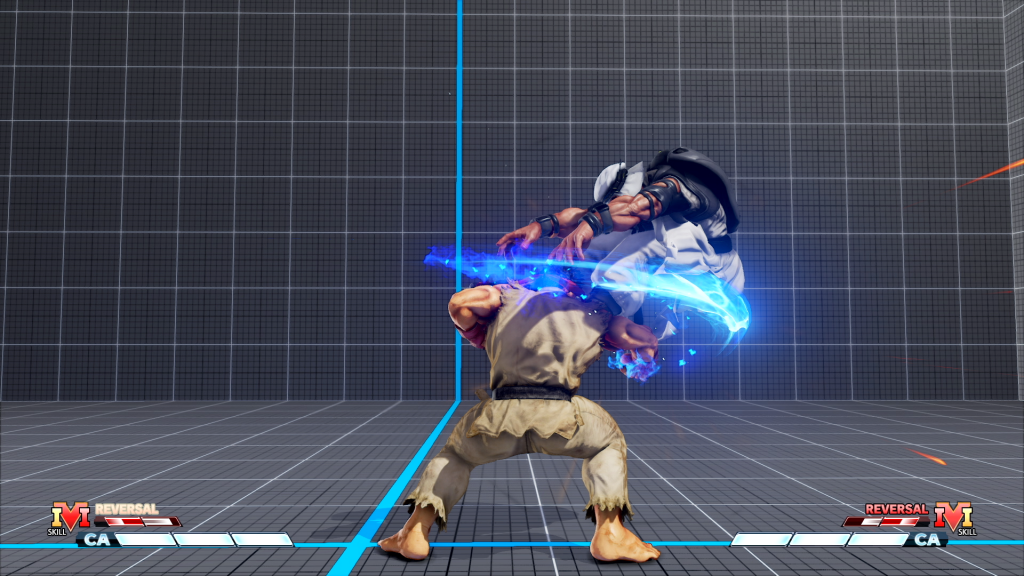 A v-Shift Break attack will put a stop to your opponent!
V-Shift adds one more way to utilize your V-Gauge in a match. Now with V-Shift, V-Reversal, and V-Trigger, that makes a total of three different uses for your V-Gauge! We can't wait to see the intensity this will bring to matches in SFV!
---
BONUS Season 5 Pass Content: Eleven drops in to SFV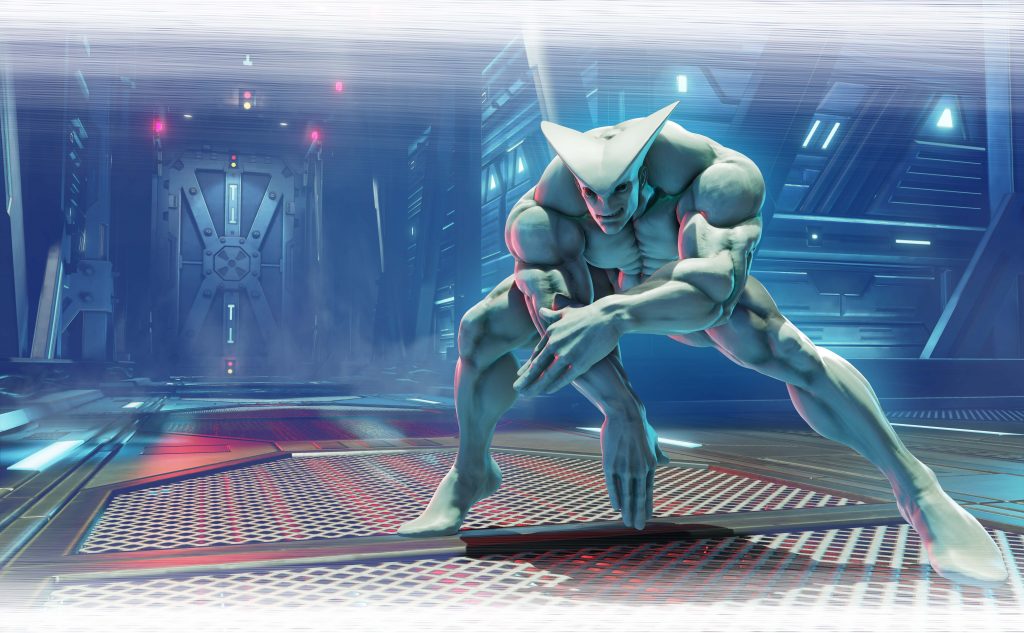 Didn't expect this reveal, did you? Arriving along with Dan on February 22, Eleven will be released as a FREE bonus with a purchase of the Season 5 pass! As long time fans and SF lore experts may have surmised, Eleven is a prototype version of Street Fighter III's Twelve. Eleven, who is able to shape-shift into other life-forms, was created by Gill's secret organization.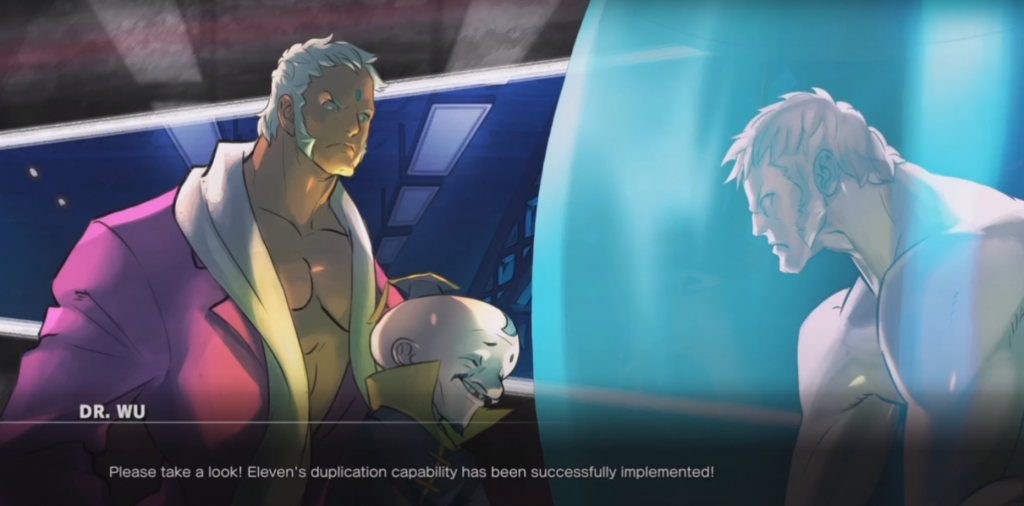 You might have noticed Eleven also made an appearance in Urien's Story mode as a duplicate version of Urien.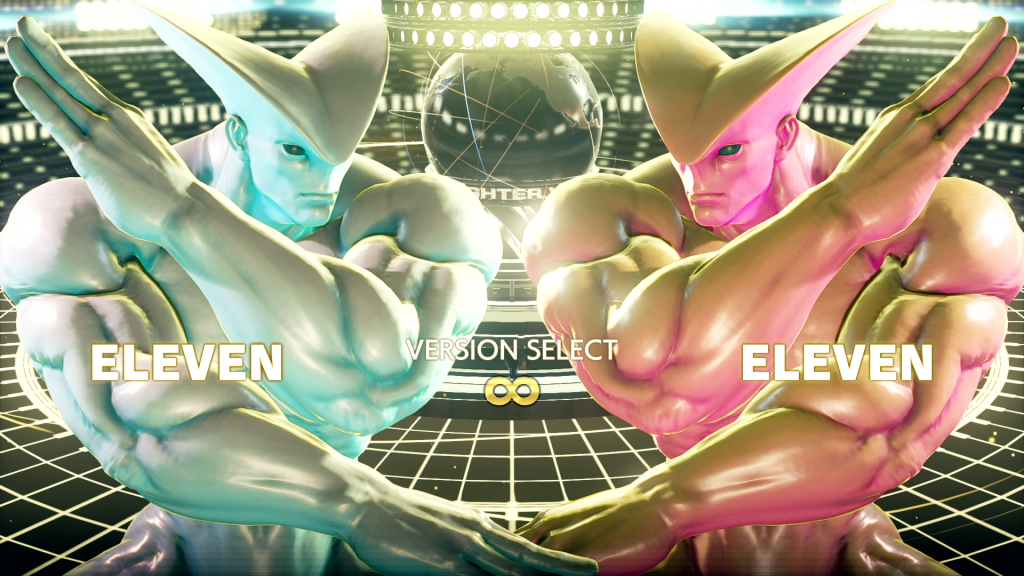 Much like Eleven's appearance in Urien's Story, Eleven acts as a mimic of sorts, and will transform itself into any character that you currently own in SFV. In addition, a random V-Skill and V-Trigger will also be selected for you.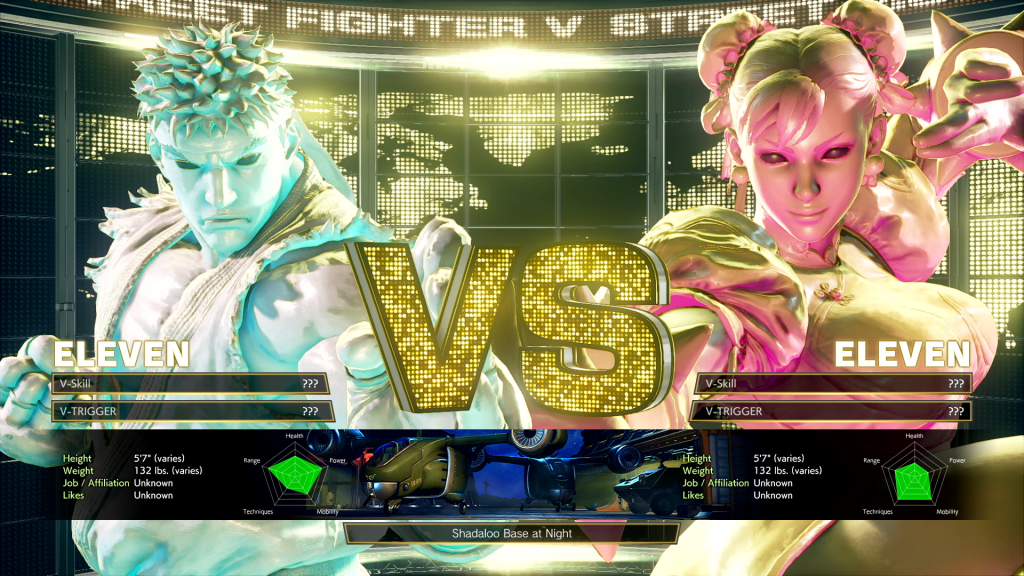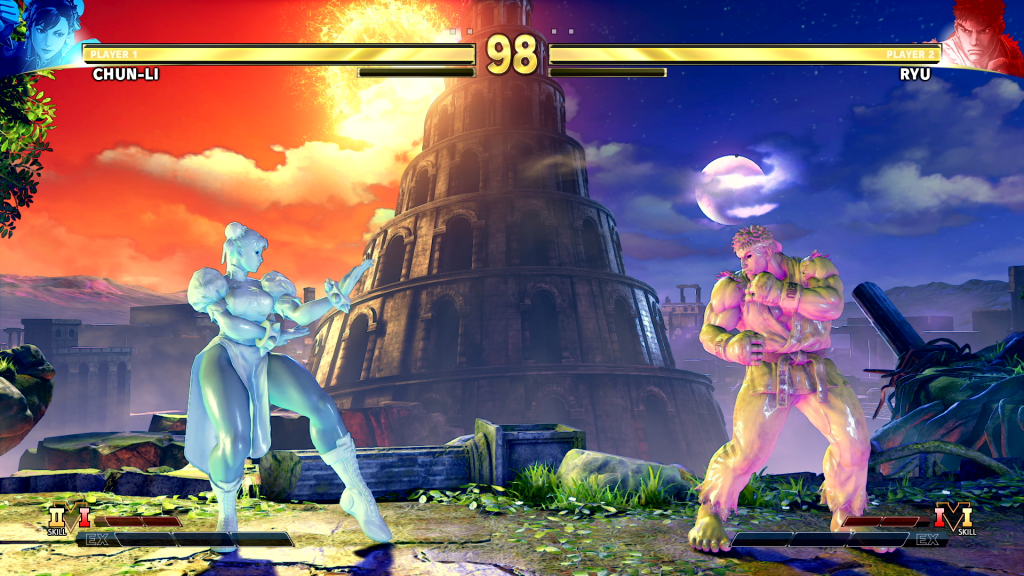 The randomly selected character will retain Eleven's color scheme, while still performing exactly like the character being duplicated! You'll also notice that the characters sound a bit different as well – another interesting little side effect of Eleven's mimicry.
We hope you enjoy the extra bit of excitement that comes with playing as Eleven in SFV! Eleven will be released as a FREE bonus if you purchase one of the Street Fighter V Season 5 Passes (more details further below)!
---
New FREE Stage: The Grid Alternative
Wait a second… did you notice anything different about the training stage in the V-Shift screenshots? This new training stage is called "The Grid Alternative" and will be FREE for all players with the Season 5 update on February 22nd! Now you can train even harder a darker shade of blue that's easier on the eyes!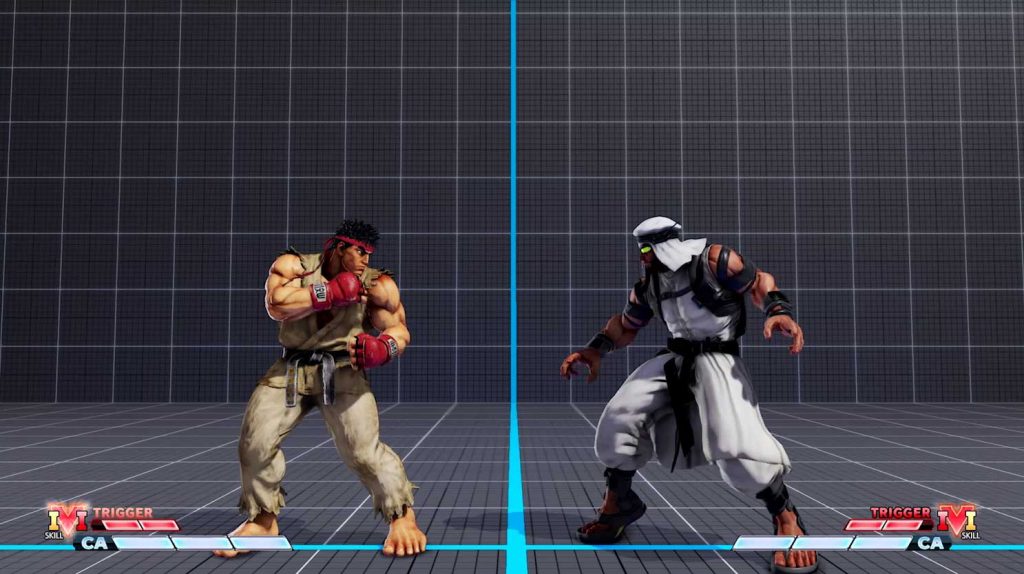 New Battle Balance for the Entire Roster!
Also arriving on February 22 is the new Battle Balance update! This extensive list of changes to previous characters will be available to all players for free! The update will take into account the new V-Shift mechanic, as well as the inclusion of Dan. We'll have more detailed info to share on the Battle Balance update once Season 5 begins, so stay tuned for more info coming soon!
---
Capcom Pro Tour 2020 Season Final Begins February 20th
Announced during the Winter Update, we're pleased to confirm that the Capcom Pro Tour 2020 Season Final is happening February 20th – 21st! The event will consist of a series of prize fights among the 20 qualifiers for Capcom Cup 2020 as well as four invitees. The matches will be region based and will include many heavy hitting pros! Be sure to stay tuned to the Capcom Fighters Twitter, Facebook and Twitch for updates on how to catch all the high-paced action!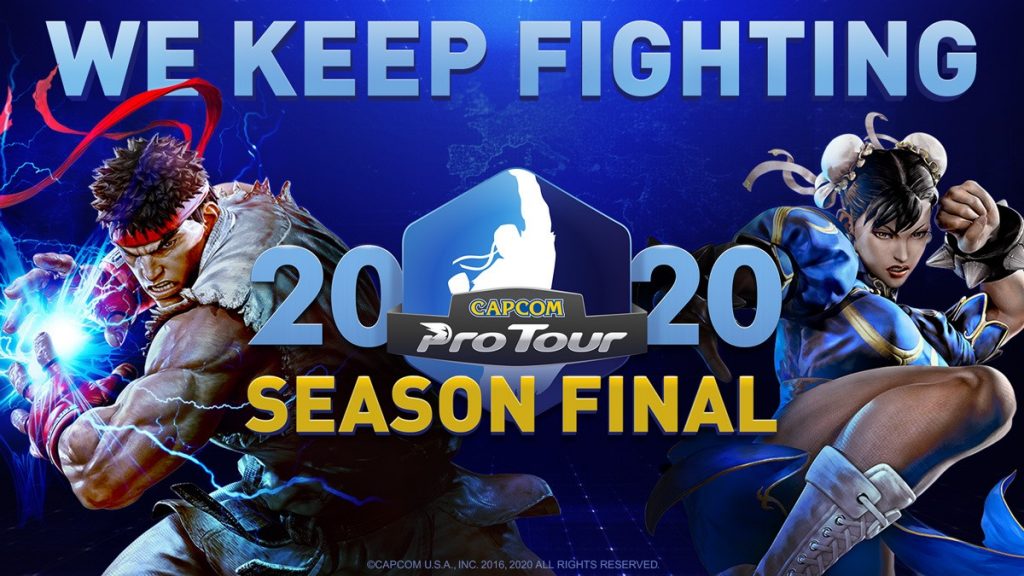 ---
Steve Aoki x Street Fighter Collaboration!
Are you ready for some bangers? Revealed during the Winter Update is the collaboration between Steve Aoki and Street Fighter! Steve showed us a preview of the Dim Mak x Street Fighter shirts and hoodies coming out soon. Check them out below!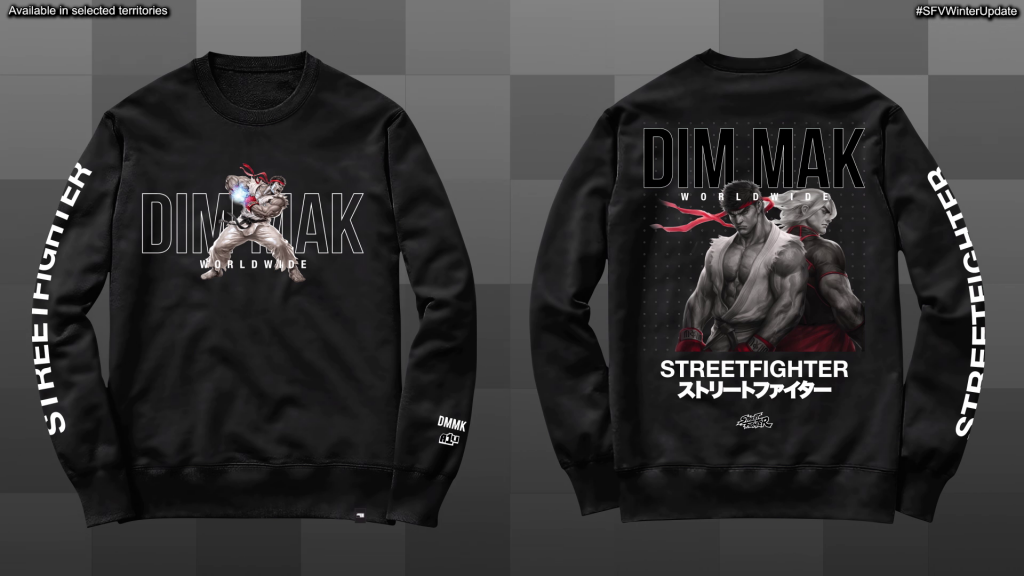 Steve also announced that in a 3-way collab with our friends at Arcade1UP, there will be a special Counter-cade of Street Fighter II: Champion Edition and Dim Mak! Quantities will be very limited, so get yours before they're gone!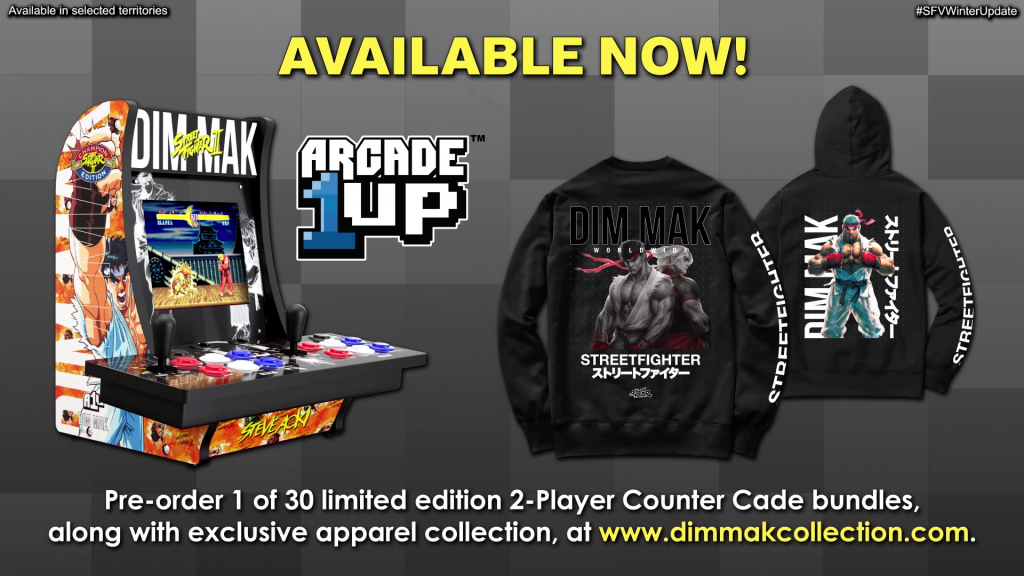 And, to help us celebrate the 5th anniversary of Street Fighter V, Steve will be personally remixing Ryu's Theme! Be sure to tune in and check it out!
---
Season 5 Character Pass and Premium Pass
Also announced during the Winter Update, two different Season 5 passes are available on sale now: the Character Pass and the new Premium Pass. Here's what will be included with each Pass, as the content becomes available: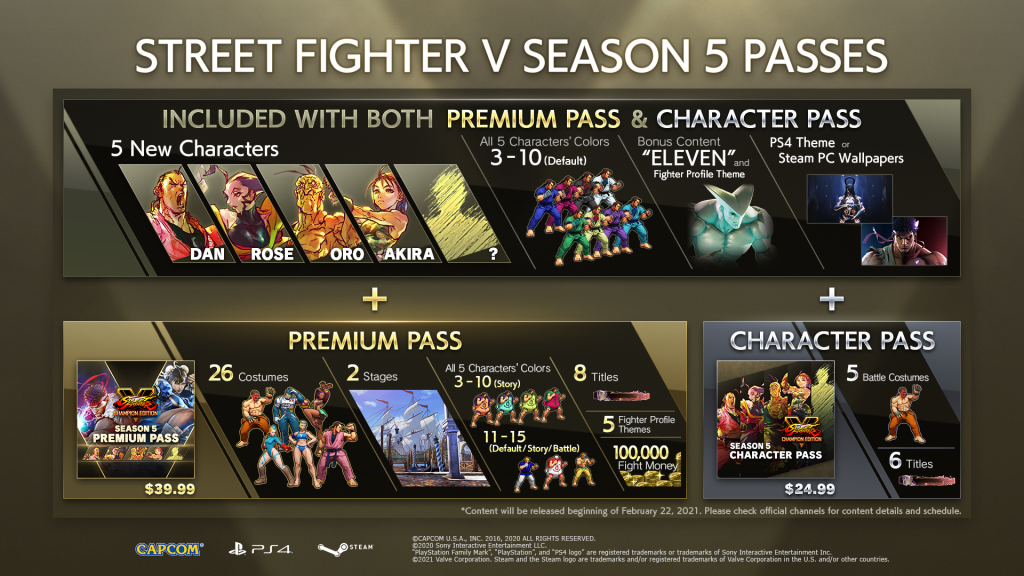 Season 5 Premium Pass (PS4) (Steam)

All five Season 5 Characters and Costume Colors 3-10

All costume colors for all Season 5 characters

100,000 Fight Money (available immediately at purchase!)

Exclusive PS4 Themes and Steam wallpapers (available immediately at purchase!)
---
Free Trial
To coincide with the start of Season 5, we wanted to give new players a chance to get their hands on Street Fighter V! Now through February 24, there will be a Free Trial for Street Fighter V: Champion Edition that includes all characters from Seasons 1-4 on both PlayStation! Step right up and get a taste of victory!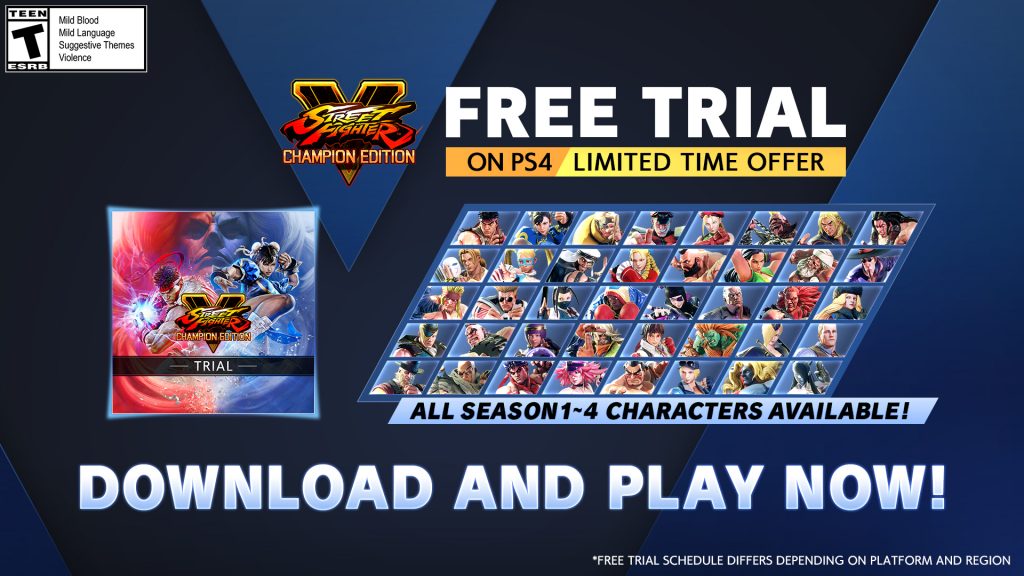 What a way to start Season 5 of SFV! With Dan, V-Shift, Eleven, and the Battle Balance, there's no shortage of new content to enjoy! Remember, we also have Rose, Oro, Akira, and one more mystery character to round out the Season 5 roster. Thank you all for your continued support of Street Fighter V. We look forward to sharing more with you in the near future!