EN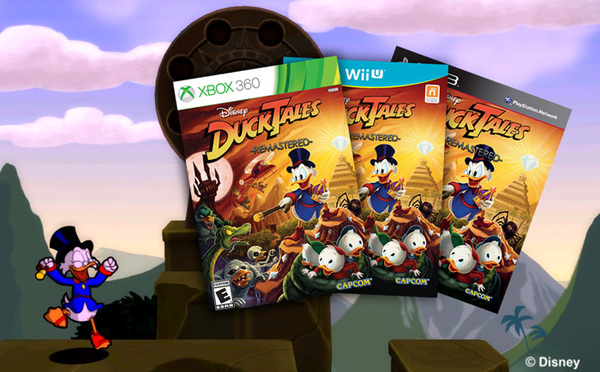 DuckTales: Remastered is headed to retail stores
Sep 18, 2013 // Chris
For the first time in twenty years, DuckTales is headed onto retail game shelves.
Not since the Gameboy version of DuckTales 2 came out in 1993 has Scrooge McDuck appeared in retail stores. But, you know… "Rewrite History?" It's right there in the theme song .
Bless those bagpipes, fans of physical media! DuckTales: Remastered will be getting a disc and box on store shelves across North America starting November 12th. Available for Xbox 360, PlayStation 3 and Wii U at $19.99, DuckTales: Remastered will have a disc-based alternative to what players can currently enjoy on XBLA, PSN, Wii U eShop and Steam. For more DuckTales: Remastered info, screens and media head here .