EN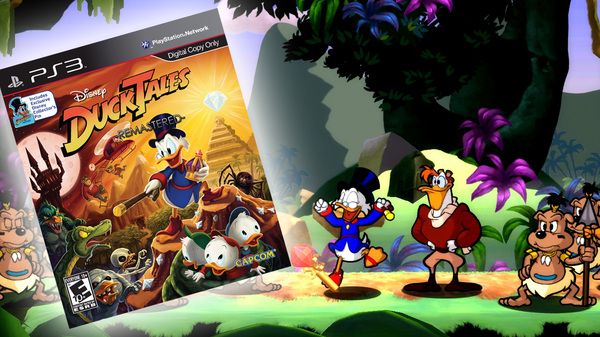 Limited boxed version of DuckTales: Remastered available now in the US
Aug 20, 2013 // Chris
NOTE: Available on PlayStation 3 and in the US only. [UPDATED with first-hand PROOOOOF !]
Those of you who love your Special Editions and keepsake plastic boxes should be happy to know that DuckTales: Remastered is available in a hyper-limited PlayStation 3 physical edition at US retailers. Obviously, the game comes in a PS3 game case consistent with other titles adorning your shelf, BUT WAIT THERE'S MORE ! Inside each clear plastic monument comes a righteous cover art sleeve , an exclusive Scrooge Collectors pin , and – oh yeah! – a download voucher for DuckTales: Remastered in the PlayStation Store.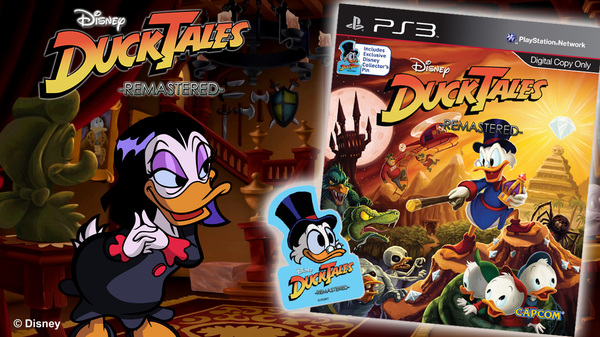 G rab yours before Magica does
The game is already live on PS3, Steam and the Wii U eShop , and coming September 11th to Xbox Live, but it's certainly a nice little bonus to have a physical keepsake that can live outside your console. The DuckTales: Remastered PS3 retail edition goes for $19.99. Again, only a limited quantity of these were produced, so I strongly recommend grabbing yours ASAP. Let us know if you spot one out in the wild. Head here for more information on DuckTales: Remastered .
UPDATE!
Just scored two copies at GameStop!