EN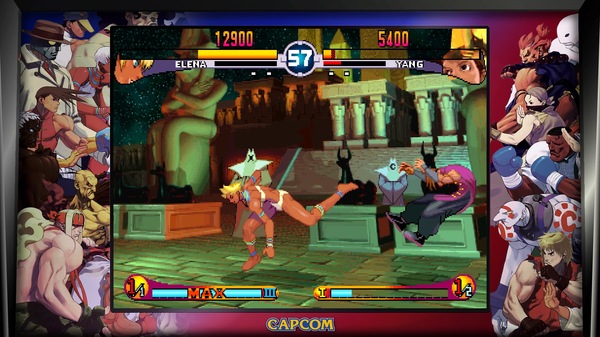 Street Fighter 30th Anniversary Collection Training and Versus Mode Details!
Street Fighter 30 th Anniversary Collection is coming to PlayStation 4, Xbox One, Nintendo Switch, and Steam on May 29, 2018! We're here to officially announce that Training and Versus Mode will be making their way to this collection, and to go over how each of them will work.
Street Fighter 30 th Anniversary Collection contains 12 iconic titles that have each added to the legendary fighting game series.
Street Fighter
Street Fighter II
Street Fighter II: Champion Edition
Street Fighter II: Hyper Fighting
Super Street Fighter II
Super Street Fighter II Turbo
Street Fighter Alpha
Street Fighter Alpha 2
Street Fighter Alpha 3
Street Fighter III
Street Fighter III: 2nd Impact
Street Fighter III: 3rd Strike
VERSUS MODE
Having a dedicated Versus Mode where you can choose your characters and stage is a mainstay for modern fighting games on console. That's why all 12 of these games will have a local Versus Mode where two players can duke it out against each other! Upon selecting which game you'd like to play Versus in, you'll then be given a choice of which stage to play on. To add some extra flavor, each of these stages is labeled with which character originated from it. For example, in Street Fighter Alpha 3, the House of Mystery – Palazzo Mistero, Italy is labeled as Rose's stage.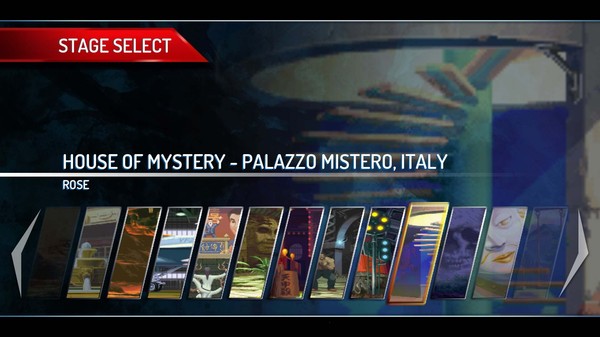 After each match, you'll have the option to rematch, as well. If you choose to not have a rematch, you'll be taken back to the main Versus screen where you can choose which of the 12 games to play. Invite your friends over to see who can really go home with the bragging rights!
TRAINING MODE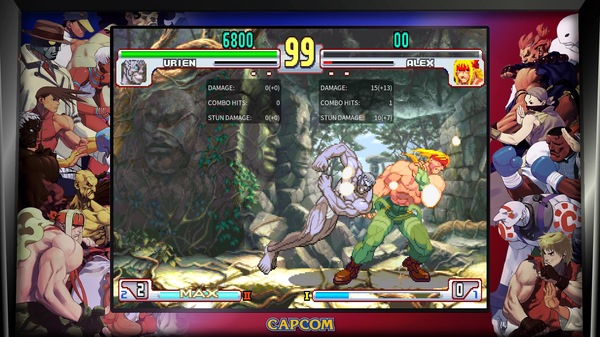 As previously announced, Street Fighter II: Hyper Fighting, Super Street Fighter II: Turbo, Street Fighter Alpha 3, and Street Fighter III: 3 rd Strike will all have online play! We're happy to announce that all four of these iconic titles will also feature robust Training Modes, where you can practice combos, set ups, and master your character of choice in order to hone your skills for countless online battles. There are numerous training options available that weren't in the arcade versions of these games that will enable you to customize your experience and train more efficiently than ever before! Some of the options that are universal amongst all four games are the ability to turn on damage display, input display, dummy controls, and more!
These aren't even all the options available! Each of the four games also has its own additional training options that work within the gameplay mechanics introduced in the respective series.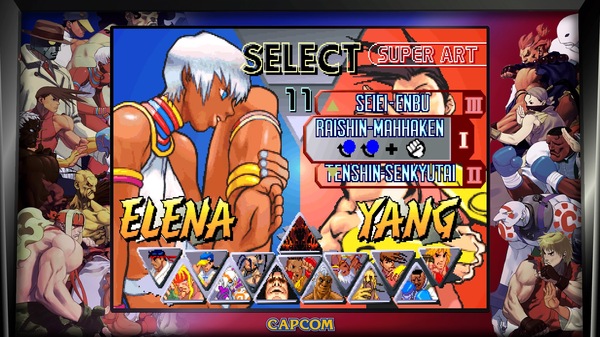 After the initial announcement, we saw lots of fan feedback hoping for Versus and Training Modes, even if the collection is focused on the arcade versions. It's because of this feedback that these modes have been added to the game. Since this is a brand new feature, Versus and Training Mode will be available as a day one patch on May 29. You must connect to the internet and download the patch in order to enable them.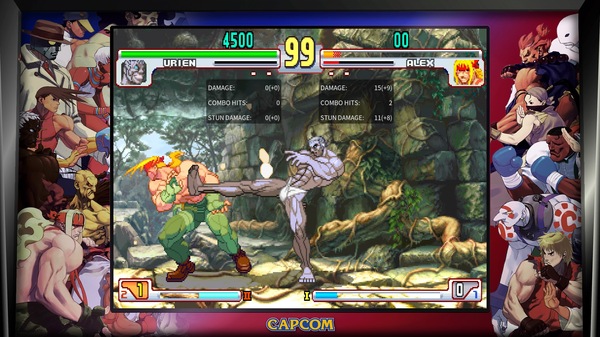 We hope Training Mode will allow you to brush up on your fighting prowess before heading online to take on the world!
DIGITAL PRE-ORDERS FOR THE SWITCH VERSION
Street Fighter 30 th Anniversary Collection is coming out on Nintendo Switch! Physical pre-orders have already started, but we'd like to announce that digital pre-orders are now live! Remember, the Nintendo Switch version of Street Fighter 30 th Anniversary Collection has an exclusive recreation of Super Street Fighter II: The Tournament Battle, which is a special arcade-only version of Super Street Fighter II that featured the networking of four arcade cabinets and allowed up to eight players to compete in a bracket-based tournament. Follow the link below to pre-order your digital copy of Street Fighter 30 th Anniversary Collection on Nintendo Switch.
We're a few weeks away before May 29, so make sure to follow our Twitter and Facebook to stay up to date on all things Street Fighter 30 th Anniversary Collection!