EN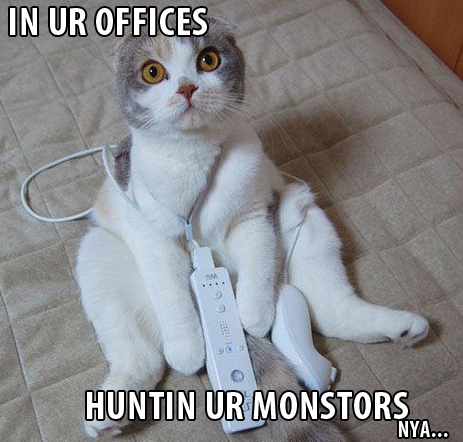 Play Monster Hunter Tri and RE: Darkside Chronicles Early!
Sep 10, 2009 // Snow
If you live in London near the Capcom Offices you have a chance to play some Monster Hunter Tri and Resident Evil: The Darkside Chronicles early! There's going to be some games (duh), pizza, and good times to be had. The time/date isn't set in stone yet, so if you CLICK HERE to put in when you want the party to be held.
Here's the details so far…
Where: Capcom offices, London (Hammersmith)
When: TBC, most likely Wed 7th and/or Thu 8th Oct 2009, depending on requests
Format: As usual, very informal; no NDAs, just games, pizza and fun. We might split the day as Monster Hunter in the morning and RE The Darkside Chronicles in the afternoon, depending on interest.
Would anyone be interested in doing this in our US Offices (San Mateo, CA) in the future? Let us know in the comments! =D
Thanks Zero !