EN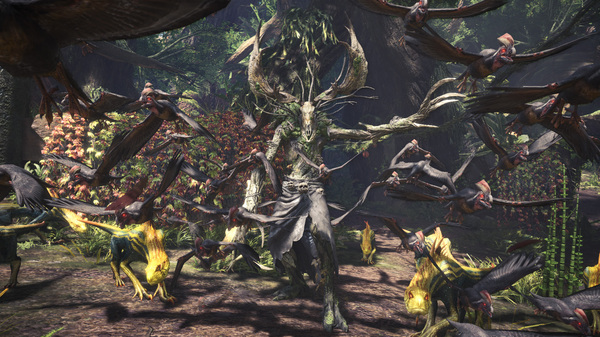 Monster Hunter: World version 6.00 (PS4) / 6.0.0.0 (Xbox One) – Ancient Leshen
Monster Hunter: World version 6.01 (PS4) / 6.0.0.1 (Xbox One) is now live. Patch notes are available below.
—
Balance Tweaks & Bug Fixes
During the last phase of the Ancient Leshen fight in the quest Contract: Woodland Spirit, balance tweaks have been made to the fight, such as decreasing the Ancient Leshen's warp frequency and increasing the effectiveness of Igni Sign, slinger shots, etc., to make it easier to weaken the monster.

A bug has been fixed that caused the Leshen and Ancient Leshen to go into its Igni damage reaction instead of its weakened state damage reaction when both damage reactions would trigger at the same time due to being attacked by Igni.

A bug has been fixed that caused parts of a player's custom shoutouts to appear as asterisks (*) on other players' screens after the Ver. 6.00 update (Ver. 6.0.0.0 on Xbox One).
NOTE: Because some of these tweaks directly affect the Ancient Leshen quest "Contract: Woodland Spirit" we will be exetending the duration of the quest by one additional week. The Event Quest will now be live until 3:59pm PT / 11:59pm GMT on Thursday, March 7th.
—
The update file size is 95 MB on PS4 and 79 MB on Xbox One. Make sure you download an install it before your next play session.
Happy Hunting!