EN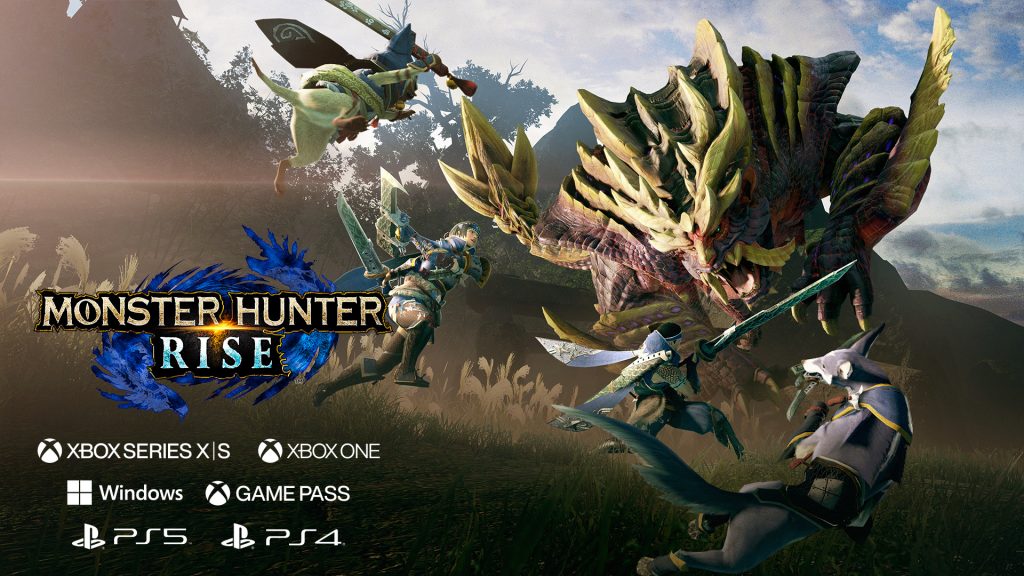 Monster Hunter Rise Comes to Xbox Series X|S, Xbox One, Windows, Game Pass, PlayStation® 5, and PlayStation® 4 on January 20, 2023!
Hunters! Let's cut to the chase. Monster Hunter Rise is coming to Xbox Series X|S, Xbox One, Windows, Game Pass, PlayStation® 5, and PlayStation® 4 on January 20, 2023! The game is up for digital preorder now starting at $39.99 and lets you snag some cute Layered Armor for your buddies.
Pre-order Monster Hunter Rise now!
Platform Features
Let's break down what you're getting on the latest generation consoles. On Xbox Series X and PS5™, you'll be able to choose between 4K resolution and up to 60 FPS, or 1080P resolution with up to 120 FPS. Both platforms also support 3D audio for an even more immersive hunting experience. If that's not enough, Adaptive Trigger support for the PS5™ DualSense controller adds additional feedback when using Gunner weapons or blocking with a shield.
By the way, Xbox Game Pass subscribers can play the game at no additional cost. It's a great way to give the series a try if you've been curious, so we're looking forward to welcoming in many new hunters! If you have Game Pass Ultimate, you can continue the hunt via Xbox Cloud Gaming as well.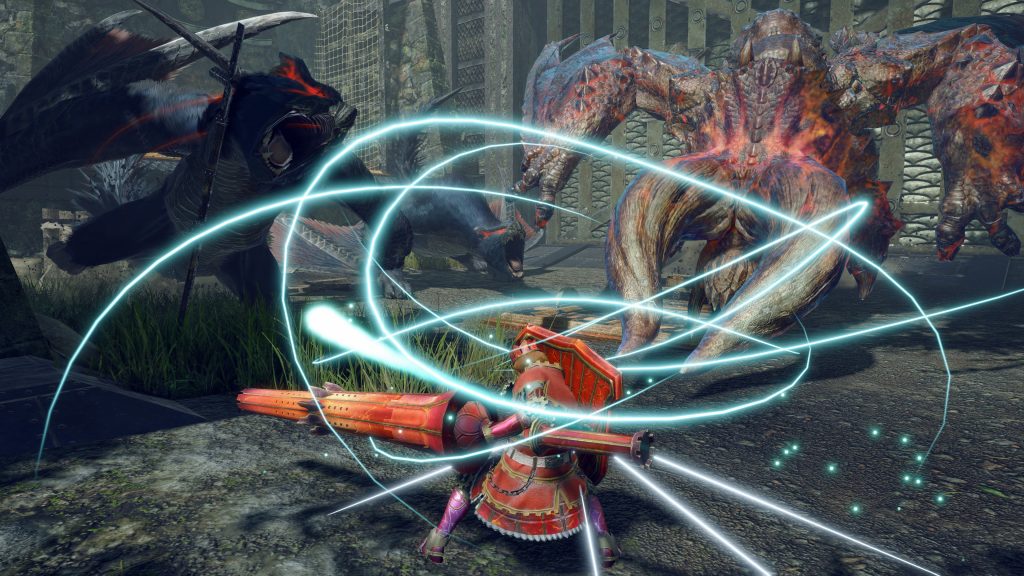 The Hunt Continues…
Monster Hunter Rise will launch with all free updates up to Version 10, meaning that it will include monsters and Event Quests that were added to the Nintendo Switch and Steam versions of the game after launch. There are some great collaboration quests with fun rewards, so be sure to check them out!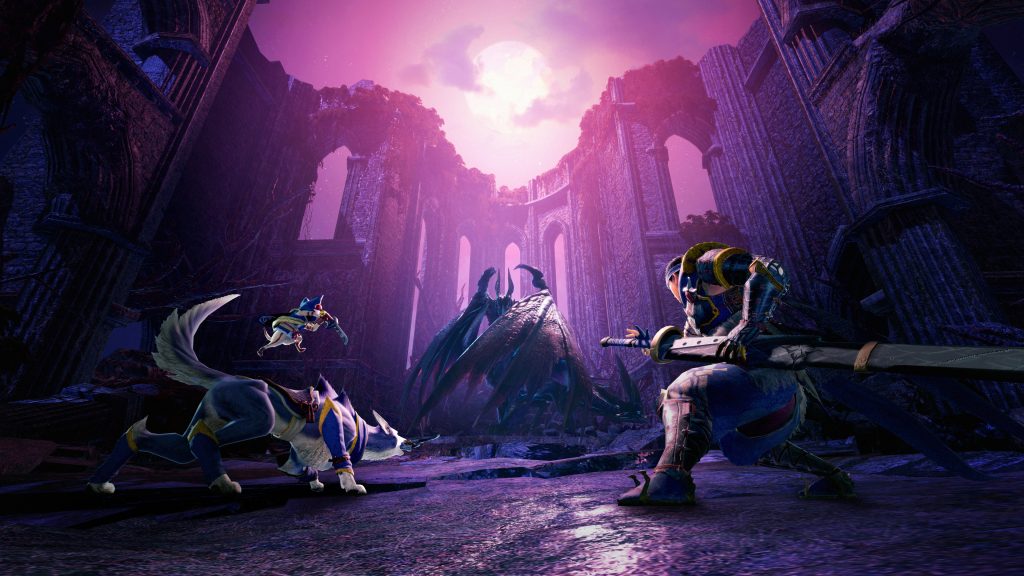 The massive Monster Hunter Rise: Sunbreak expansion is coming in Spring 2023 and adds a new main story with plenty of monsters and new Master Rank challenges to take on. So once you've climbed to the top of High Rank in the base game, there will be more hunts on the horizon.
About Monster Hunter Rise
For players not familiar with Monster Hunter Rise, this entry in the acclaimed series features a host of new monsters and exciting and fresh additions to the hunting experience. Headlining the group of new monsters inspired by Japanese folklore is the flagship monster, Magnamalo. Plenty of favorites from series history are back as well!
There's plenty to see and do in Monster Hunter Rise, starting with the game's main story. Enter Kamura Village and fight back a catastrophic event where hordes of monsters descend upon the village known as the Rampage. You'll meet plenty of new companions who will support you on your journey, and some you can hunt together with on Rampage Quests.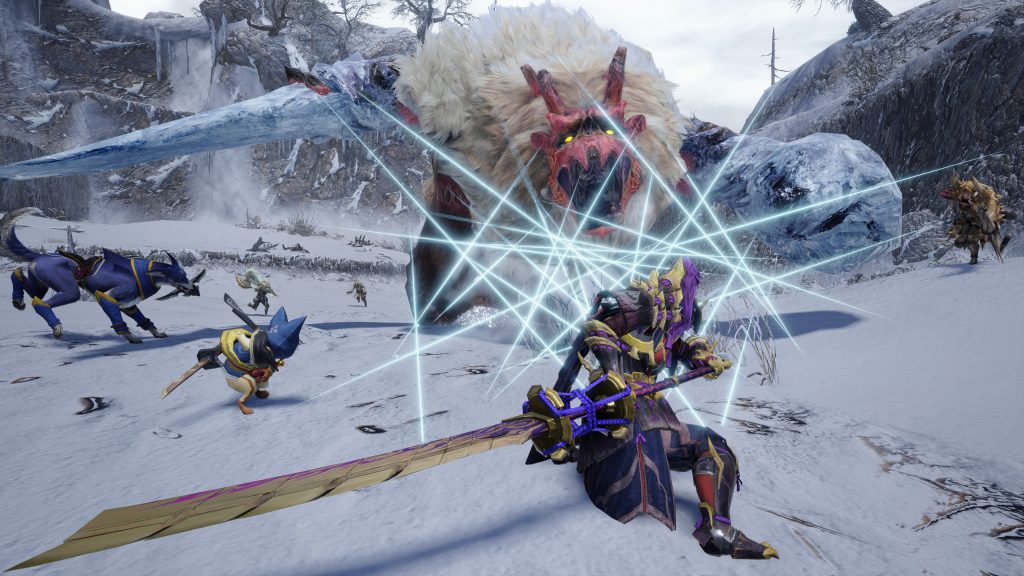 New features spice up the hunt with an emphasis on fast and fluid movement. Wirebugs are an Endemic Life that you can take advantage of to quickly zip into the air, run on walls, leap away after taking a big hit, and more. They also allow you to use new special maneuvers specific to each of the 14 signature weapons. Another feature enabled by Wirebugs is the ability to temporarily control a monster with Wyvern Riding. If the monster enters a downed state, use this ability to run them into a wall for extra damage or fight other monsters in the area.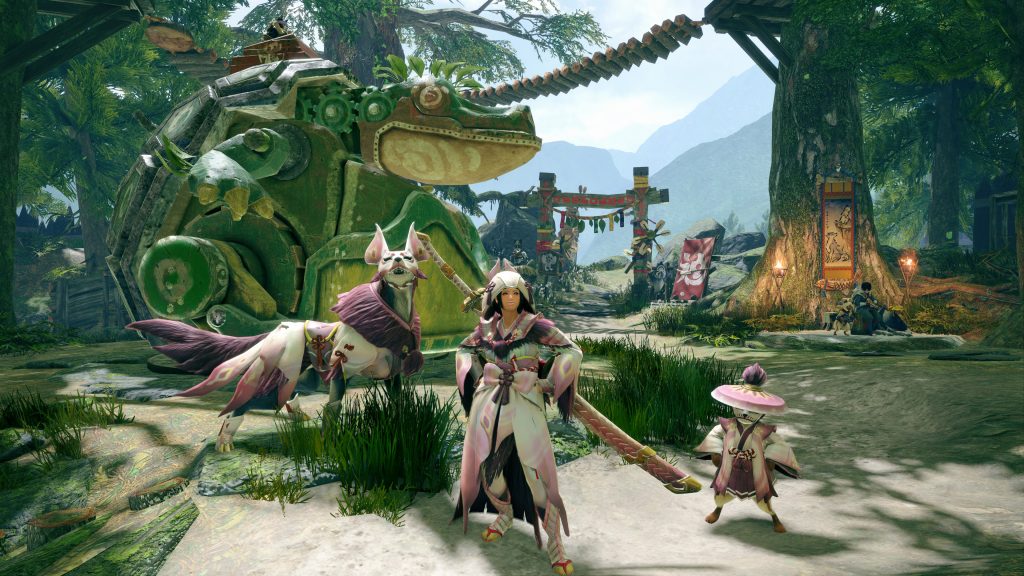 The Palamute Canynes can accompany you into the hunt by fighting monsters and acting as a swift mount to get around the locale. Palamutes are a hunter's best friend and always love getting pets, so don't leave them hanging. Of course, Palico Felyne companions return as well and you can mix and match between both types, or even double up. The choice is yours!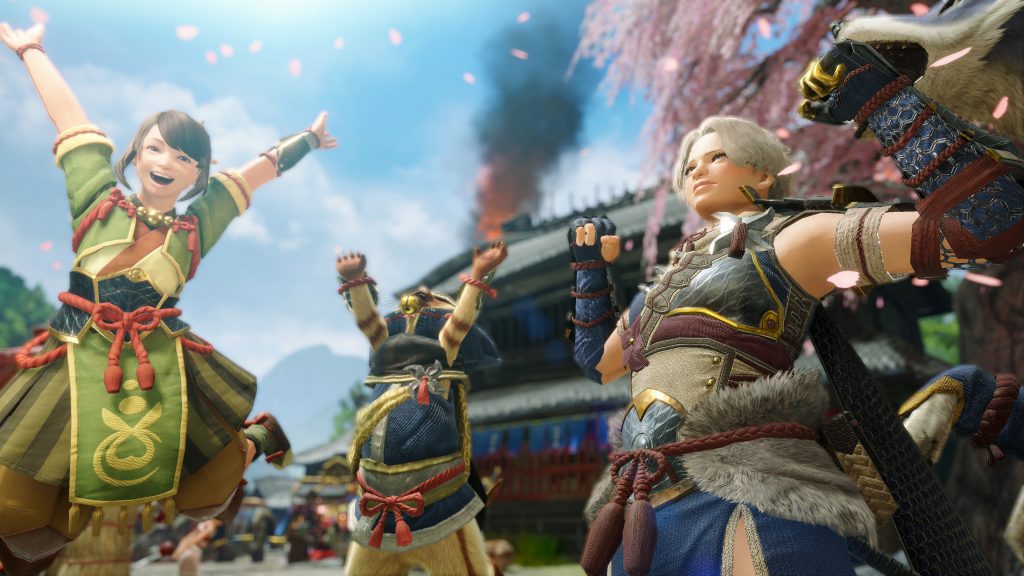 We're so excited to welcome all of the new hunters to Kamura and hope you have a great experience discovering everything that awaits. We love to hear from you, so be sure to let us know what you think on the official Monster Hunter Twitter, Facebook, and Instagram!
Happy hunting!