EN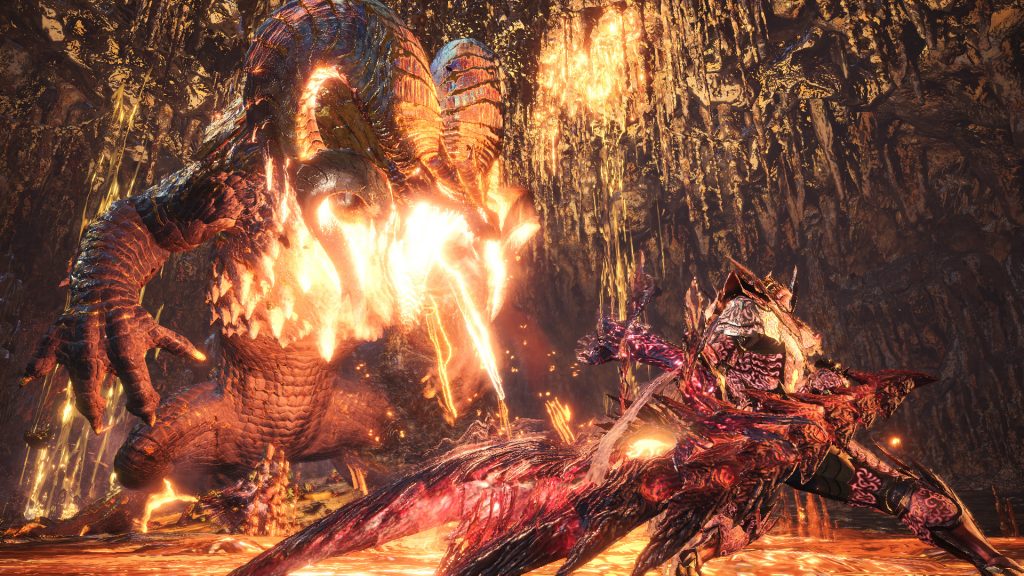 Master Rank Kulve Taroth and Arch-Tempered Namielle approach Monster Hunter World: Iceborne
The latest free Title Update for Monster Hunter World: Iceborne, version 13.5, marks the return of Kulve Taroth and signals the impending arrival of Arch-Tempered Namielle. These two limited time Event Quests will challenge even the best Hunters in Seliana, but will yield some of the best rewards around.
Master Rank Kulve Taroth Event Quest
"The Eternal Gold Rush" will debut starting April 22nd 5:00pm PDT and will take you back to the Caverns of El Dorado to confront the "Mother Goddess of Gold" Kulve Taroth for a final showdown. Unlike the Kulve Taroth Siege (High Rank), this will work as a standard Event Quest where you and up to three other Hunters will be tasked with slaying this magnificent Elder Dragon. Remember to work together and look out for some fiery new attacks that truly make this monster earn its Master Rank threat level.
NOTE: before you can take on the Master Rank version of Kulve Taroth, you'll need to have met the specific eligibility requirements for joining the High Rank Kulve Taroth Siege. Chances are most of you are already eligible, but just in case, the first quest steps are to speak with the Admiral in Astera and investigate golden tracks.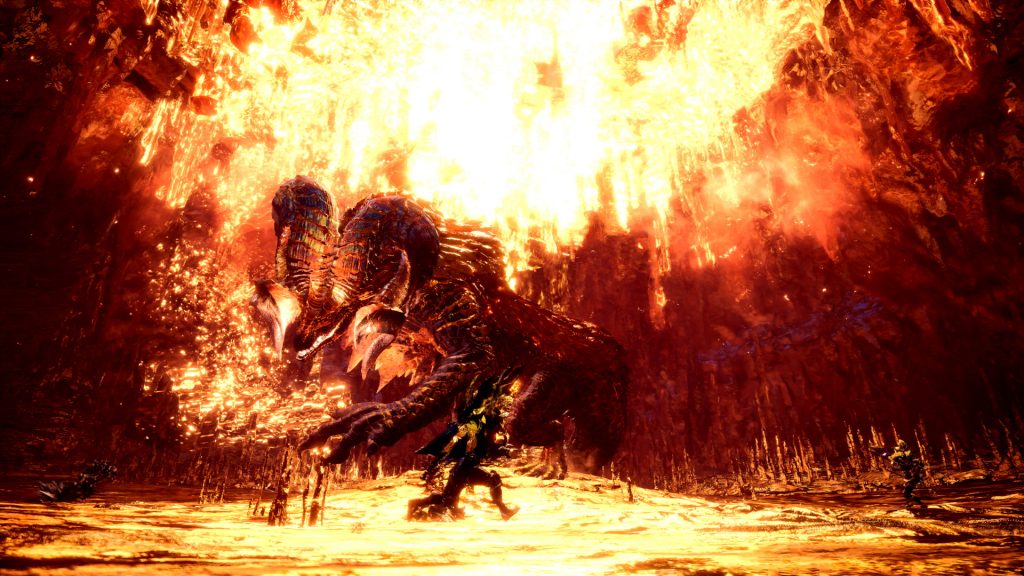 Final showdown with Kulve Taroth in Area 4 of the Caverns of El Dorado
Glimmering Rewards
Slay Kulve Taroth in this new quest, and you'll get the dazzling Golden Kulve Pendant as well as new Master Rank grade materials. Take these to the Smithy to craft new Armor, Palico Gear, and finally, upgrade your High Rank appraised weapons. This Event Quest will not yield any new appraisal weapons, so if you're looking to complete your collection, the Kulve Taroth Siege (High Rank) will also be available at the same time as "The Eternal Gold Rush". And to sweeten the golden pot of rewards, we've increased the odds of rarer weapons being appraised from Incandescent Weapons.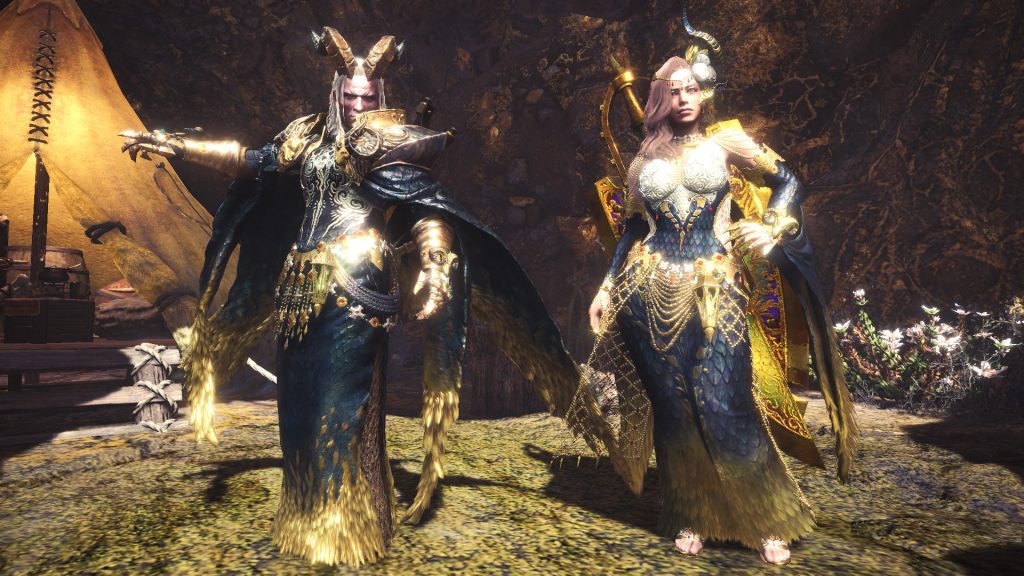 Kulve Taroth β+ Armor Sets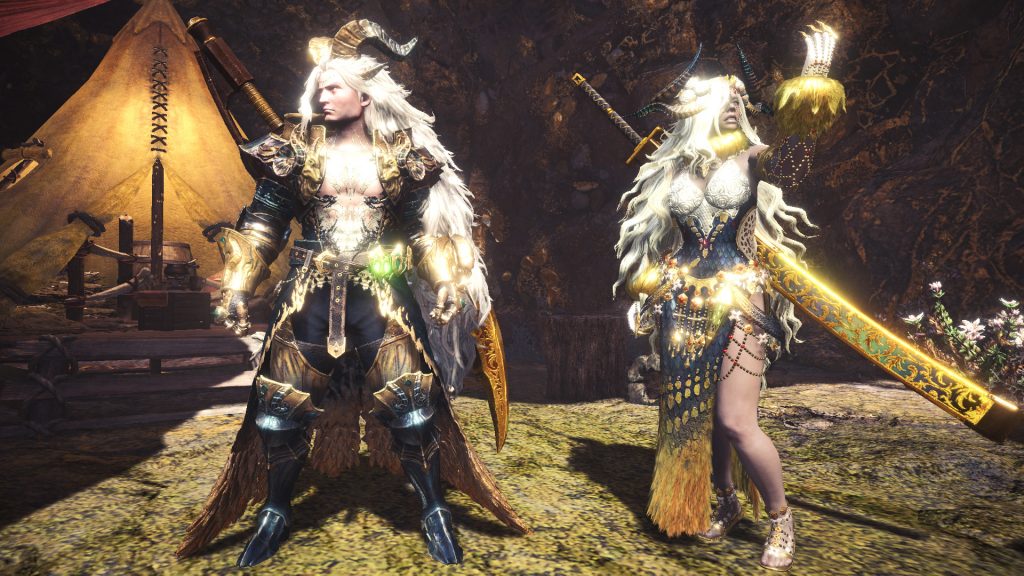 Kulve Taroth α+ Armor Sets
---
Arch-Tempered Namielle Event Quest
A new Arch-Tempered Elder Dragon has emerged to challenge the fiercest Hunters of the Fifth Fleet: Arch-Tempered Namielle. Those brave enough to hunt it should come prepared to be faced with stronger attacks, higher elemental affinity and incredible endurance. "The Distant Dark Tide" will be available from April 30th 5:00pm PDT (May 1st 00:00 UTC) as a limited time Event Quest.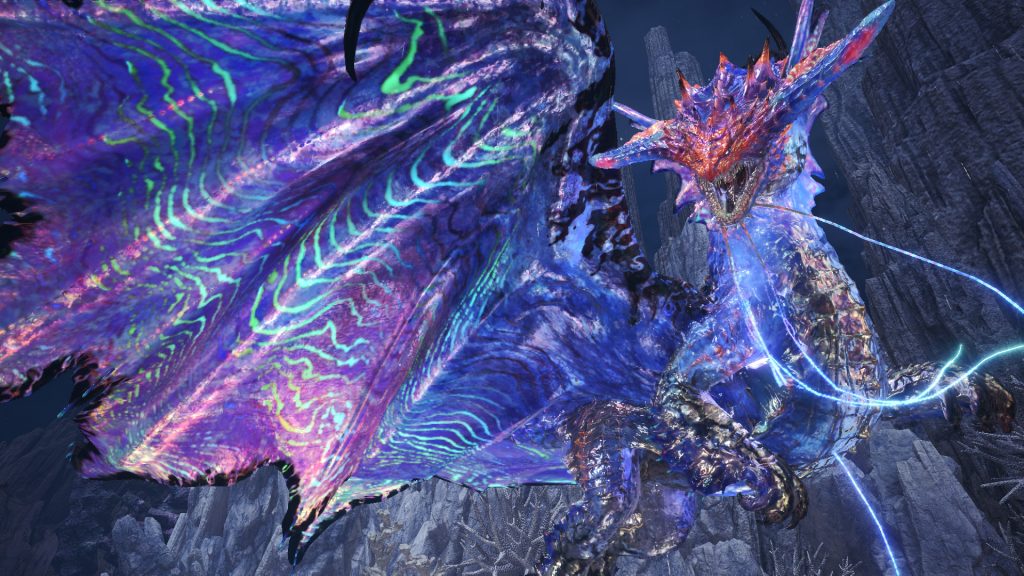 Arch-Tempered Namielle
Rewards with Depth
Arch-Tempered Namielle won't go down easily, but those who manage this feat will be rewarded with the Arch-Tempered Namielle Shard weapon pendant as well as materials to craft the Namielle Tentacle γ+ Armor Set . The γ (Gamma) series provides the best of both α (Alpha) and β (Beta) sets by offering deeper customization options to prepare for what comes next.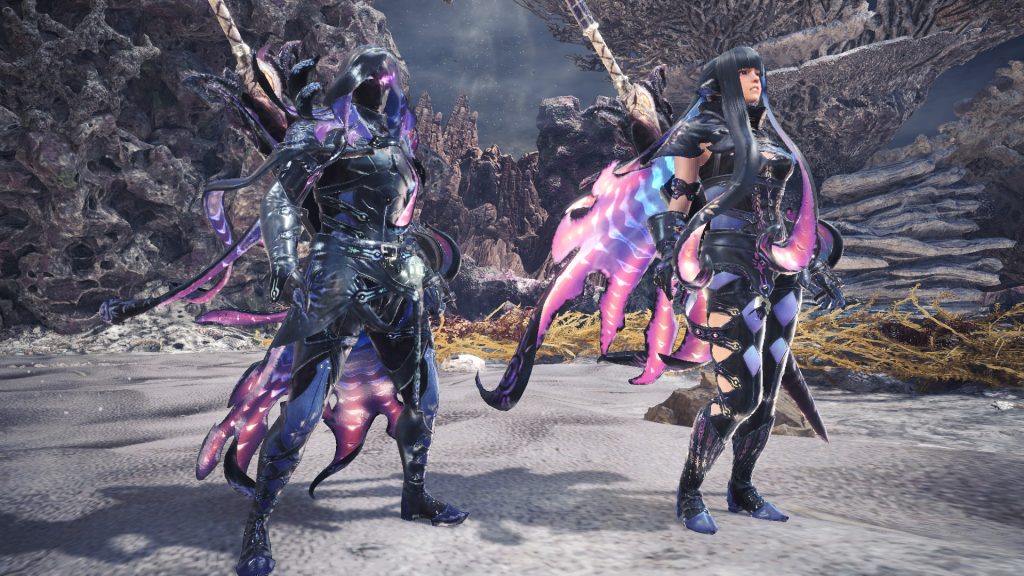 Namielle γ+ Armor Set
And if you're looking to expand your Layered Armor wardrobe, item rewards from the Arch-Tempered Namielle quest can be used to craft the following layered sets: Artian armor, Black Belt armor, Guardian armor, Acrobat Earrings, and Showman Earrings.
Best of luck to you, Hunters!