EN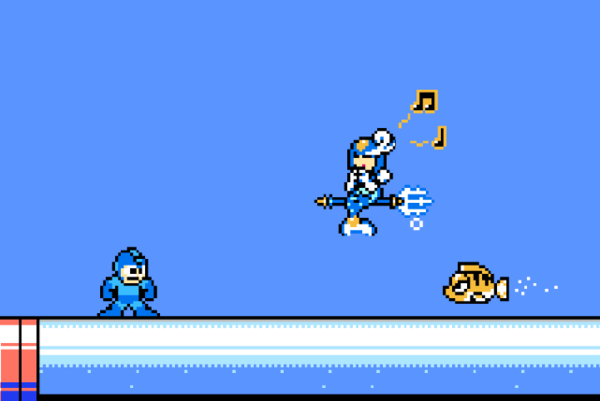 Introducing Capcom USA's Mega Man Legacy Collection 2 Spotify playlist
We hope you've been enjoying Mega Man Legacy Collection 2 since its launch PlayStation 4 , Steam , and Xbox One yesterday! To keep the Mega Man fun going, we're celebrating one of the core things that makes the Blue Bomber so well loved: his rockin' tunes!
Introducing our hot new mixtape Spotify playlist, "Mega Man Legacy Collection 2 – Capcom USA Picks" ! This 29-track playlist comes equipped with several tunes per game, carefully curated by a bunch of us video game music fanatics over here at Capcom USA.
Our choices reflect the tunes we've enjoyed and hummed since playing the original releases all those years ago. Heck, some of us were still kids when Mega Man 7 and Mega Man 8 firstrolled out!
We hope you appreciate the interesting evolution of Mega Man 7 – 10's music. Whereas Mega Man 7 and 8 homed in on upgraded instrumentation, Mega Man 9 and 10 served up an homage to the 8-bit classic sound the series originally kicked off with. I always found it so fitting how Mega Man 10 brought things full circle — everyRobot Master stage features a unique theme crafted by a returning composer from the franchise's history; a sort of musical Capcom alumni reunion, of sorts.
Nevertheless, what never changed throughout this era of the series was the penchant for catchy, hummable melodies that continue to inspire all of us daily!
Whether it's the soulful, moody tones of Mega Man 7's "Dr. Wily Stage 1", the chill thumping of Mega Man 8's "Stage Select", the dramatic resolve of Mega Man 9's "Flash in the Dark", or the fast-paced 8-bit thrash metal of Mega Man 10's "Solar Inferno", there's plenty of diverse Mega Man music for fans to relish in.
And if you prefer to have your playlists come with everything and the kitchen sink, we've set up a complete playlist of Mega Man Legacy Collection 2 music, as well.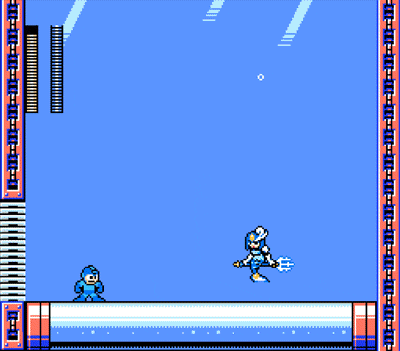 Let's say you're like me and you enjoy amassing both a digital and physical library of music, then here's your reminder that the Mega Man 7 Official Soundtrack(Digital MP3), Mega Man 8 Official Soundtrack(Digital MP3), Mega Man 9 Soundtrack(Physical CD), and Mega Man 10 Official Soundtrack(Digital MP3) are all available for purchase via the Capcom Store .
So what do you think of our playlist? Be sure to let us know what your favorite Mega Man 7 – 10 tunes are in the comments below!
Mega Man Legacy Collection 2 – Capcom USA Picks
Mega Man 7
Composed by: Yuko Takehara, Toshihiko Horiyama, Makoto Tomozawa
Capcom Logo
Opening Stage
Freeze Man Stage
Burst Man Stage
Museum
Shade Man Stage
Shade Man Stage (Secret)
Dr. Wily Stage 1
Mega Man 8
Composed by: Shusaku Uchiyama
Opening Stage 1
Stage Select
Grenade Man Stage
Frost Man Stage
Tengu Man Stage
Astro Man Stage
Aqua Man Stage
Mega Man 9
Composed by: Ippo Yamada, Ryo Kawakami, Yu Shimoda, Hiroki Isogai
Galaxy Fantasy (Galaxy Man Stage)
Thunder Tornado (Tornado Man Stage)
Magma Burning (Magma Man Stage)
Hornet Dance (Hornet Man Stage)
Splash Blue (Splash Woman Stage)
Flash in the Dark (Dr. Wily Stage 1)
Wily Machine
Mega Man 10
Composed by: Ippo Yamada, Ryo Kawakami, Hiroki Isogai, Yu Shimoda, Manami Matsumae, Yasuaki Fujita, Minae Fujii, Mari Yamaguchi, Yuko Takehara, Makoto Tomozawa, Shusaku Uchiyama, Akari Kaida, Takashi Tateishi
Cybersheep's Dream (Sheep Man Stage)
Solar Inferno (Solar Man Stage)
Nitro Rider (Nitro Man Stage)
King of Blades (Blade Man Stage)
Fireball Strike (Strike Man Stage)
No Turning Back (Dr. Wily Stage 3)
Staff Roll