EN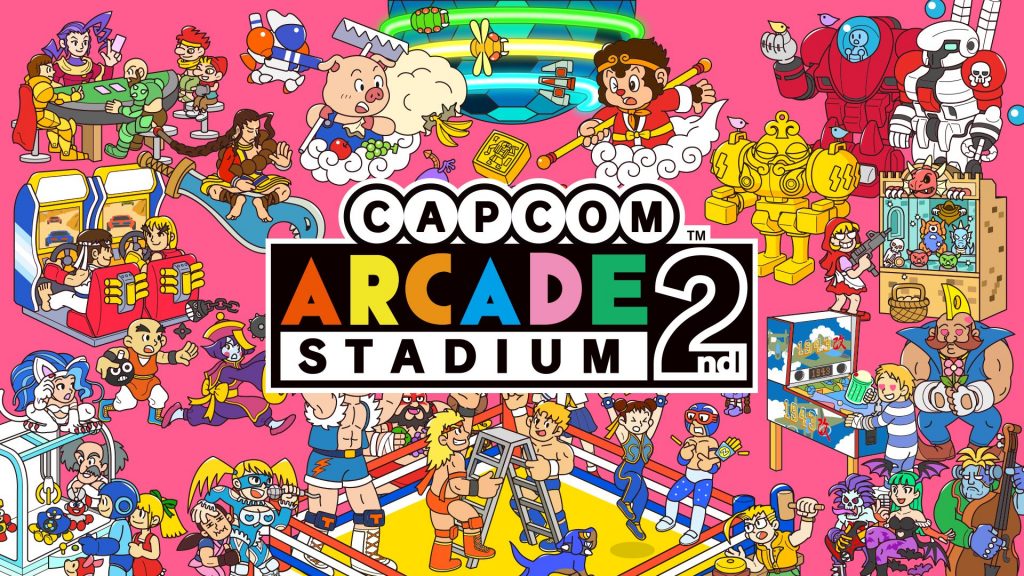 Capcom Arcade 2nd Stadium Slams Down 32 More Arcade Classics, Out Now!
Get ready to bust 'bots, slay dragons, and go for the 3-count in Capcom Arcade 2nd Stadium, a collection of 32 arcade classics available now on PlayStation 4, Xbox One, Nintendo Switch, and Steam!
In addition to a collection of classic games, 2nd Stadium also includes plenty of modern features. Visual filters and borders allow you to customize each game's display to your liking, giving you complete control over how each game looks. A built-in rewind feature can turn back the clock if you need a redo, while 32 save slots are included so you can suspend gameplay or save at a difficult spot if you want to get a little practice in. Additional settings for game difficulty, game speed, and screen rotation are also available if you want to try playing your favorites in a brand-new way!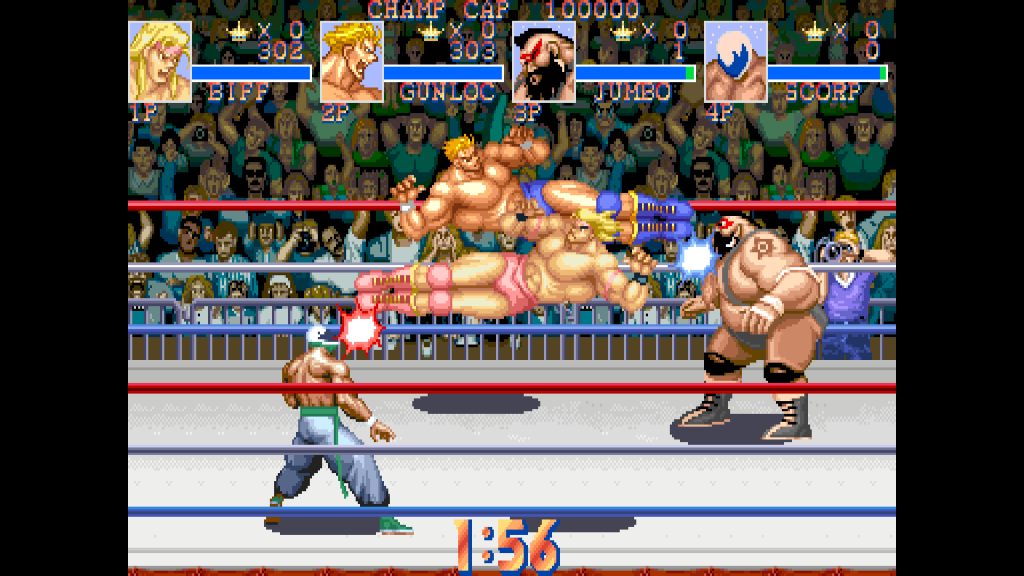 Plus, up to 4-players can play together locally in supported games, with online leaderboards, challenges, and gameplay history available for those of you with a competitive edge and who want to check out additional stats!
Here's a rundown of all 32 titles in 2nd Stadium:
SONSON (Available as a free download!)
SAVAGE BEES
Gan Sumoku
The Speed Rumbler
HYPER DYNE SIDE ARMS
Hissatsu Buraiken
BLACK TIGER
STREET FIGHTER
Tiger Road
1943 Kai – Midway Kaisen –
LAST DUEL
Rally 2011 LED STORM
MAGIC SWORD
THREE WONDERS
THE KING OF DRAGONS
BLOCK BLOCK
KNIGHTS OF THE ROUND
SATURDAY NIGHT SLAM MASTERS
ECO FIGHTERS
Pnickies
DARKSTALKERS – The Night Warriors –
NIGHT WARRIORS – Darkstalkers' Revenge –
STREET FIGHTER ALPHA – WARRIORS' DREAMS
MEGAMAN – THE POWER BATTLE –
STREET FIGHTER ALPHA 2
SUPER PUZZLE FIGHTER II TURBO
MEGAMAN 2 – THE POWER FIGHTERS –
VAMPIRE SAVIOR – The Lord of Vampire –
Capcom Sports Club
SUPER GEM FIGHTER – MINI MIX –
STREET FIGHTER ALPHA 3
HYPER STREET FIGHTER II – The Anniversary Edition –
In addition to the games above, a soundtrack featuring music from the games included in Capcom Arcade 2nd Stadium is also available for purchase on Steam as a full album or as individual tracks. A remix medley by CAP-JAMS of iconic tracks from many of the games listed above is also included in the soundtrack! You heard a few excerpts from the medley already if you watched the trailer above. (And if you didn't, why not give it a watch?)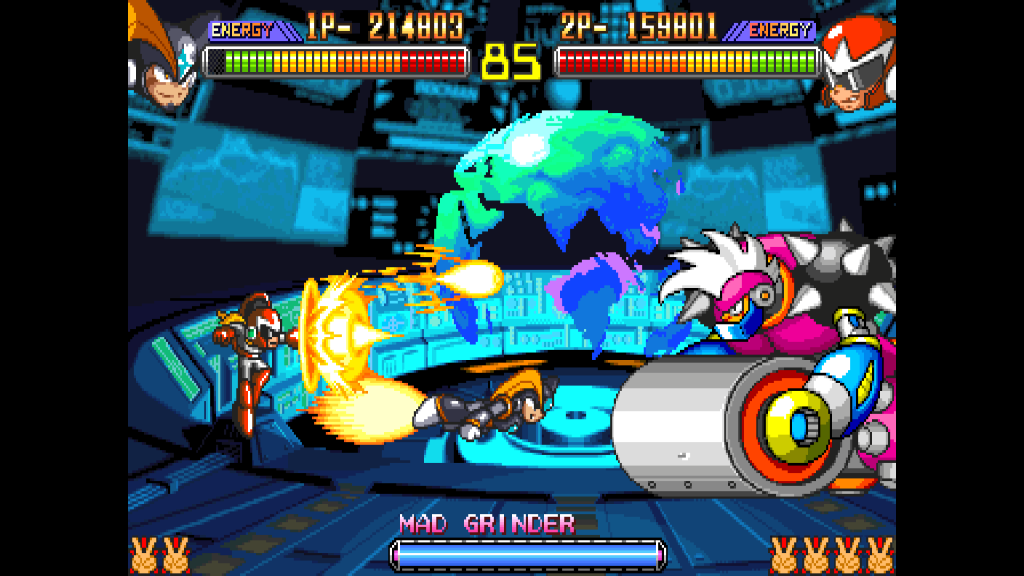 Purchasers of the bundle before August 4th, 2022 will also receive Display Frames Set 1 as an additional bonus. An additional Special Display Frames Set DLC will also be available for free until August 5th, featuring Street Fighter and Darkstalkers characters as well as a special arcade machine wrap that can be displayed on the in-game 3D cabinet.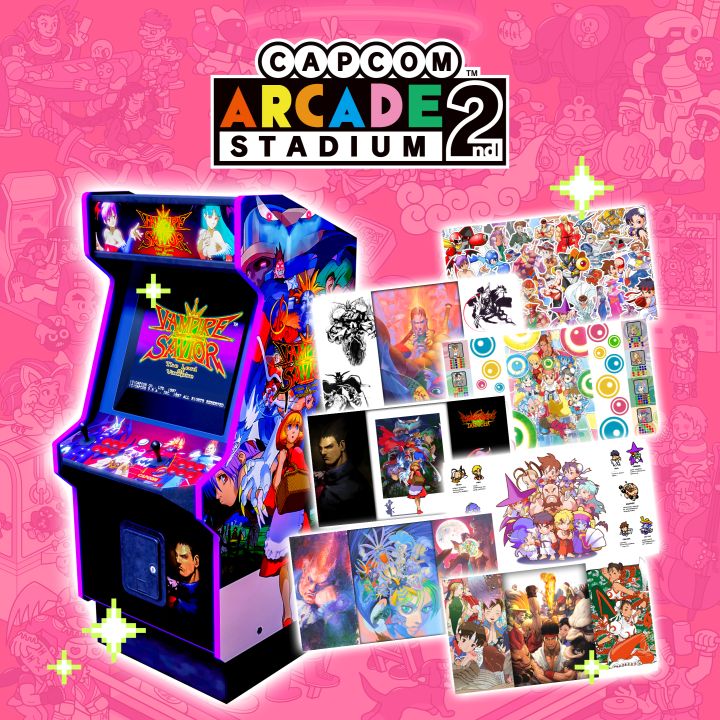 Already got the original Capcom Arcade Stadium? If you have save data from CAS, you'll also unlock Capcom Arcade Stadium Music & Lights, allowing you to customize 2nd Stadium to be just like the original! Purchases of any additional titles for the original CAS will also give you access to Instruction Card & Key Art Backgrounds, giving you further customization options featuring retro arcade art.
Finally, the Invincibility DLC is also available as a free download, allowing you to play each game without fear of taking damage, losing lives, or otherwise just getting kicked back to a checkpoint. It's perfect for learning a new game before going for the high score, or just having some fun without having to worry about failure.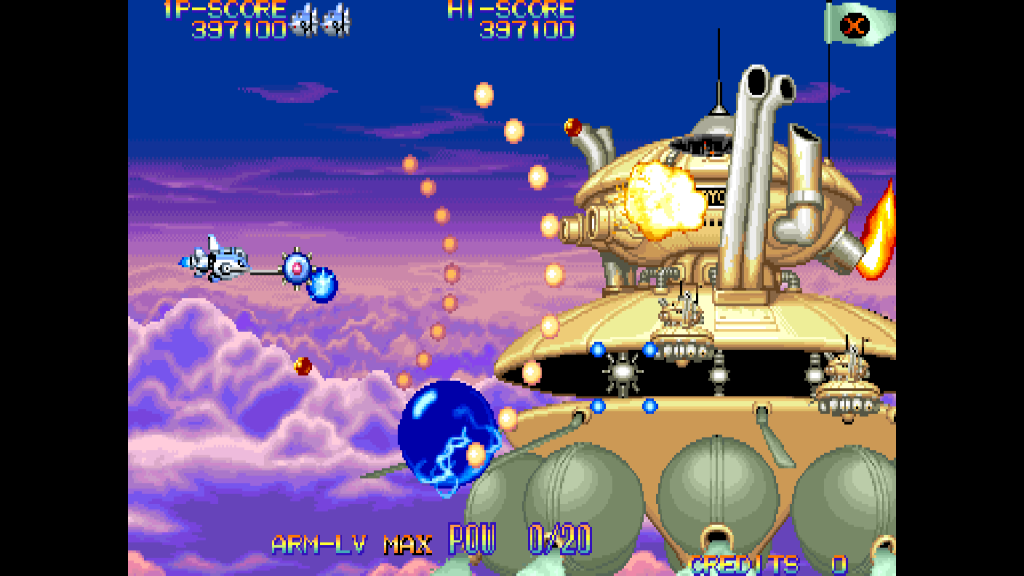 What're you waiting for? Capcom Arcade 2nd Stadium is out now, so go snag a free copy of SONSON and make the arcade yourcade all over again on PlayStation 4, Xbox One, Nintendo Switch, and Steam!