EN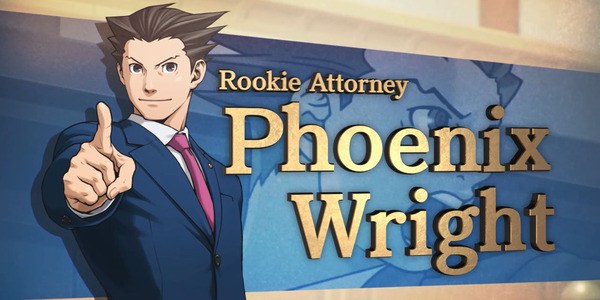 Ace Attorney Files: Meet Phoenix Wright, Rookie Attorney
With Phoenix Wright: Ace Attorney Trilogy coming to PlayStation 4, Xbox One, Nintendo Switch, and Steam in just a few weeks, it's a great time for new attorneys to discover what makes these games so much fun. We'll start by taking a look at the ace attorney who started it all. Isn't that right, Wright?
Phoenix Wright is a man who needs no introduction – his name is in the title, after all! You probably know the spiky-haired attorney from his bright blue suit, shiny gold attorney's badge, and of course, his tendency to point at things and yell "OBJECTION!" dramatically. What's with all the yelling and desk slamming, anyways? If you're picking these games up for the first time or discovered Wright through his appearances elsewhere, here's a quick overview of what you need to know about Phoenix.
Phoenix made his first appearance in 2001 in the Game Boy Advance game 逆転è£åˆ¤ (Gyakuten Saiban), which translates to "Turnabout Courtroom." When the games were brought to the Nintendo DS in the West, they were renamed to Phoenix Wright: Ace Attorney, bringing the adventures of Ryuichi Naruhodo to a new audience and giving the character a new name: Phoenix Wright. Makes sense, right?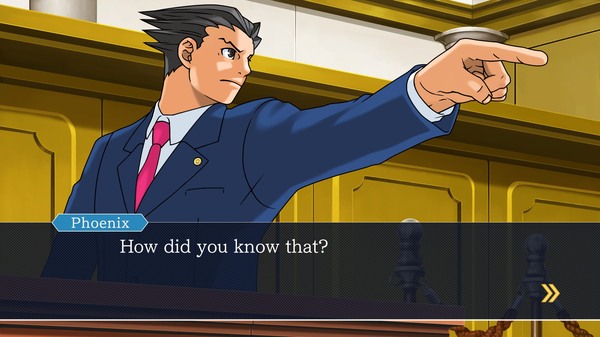 Moving on from the history lesson, the aptly named Phoenix Wright: Ace Attorney begins with Phoenix's very first case in a court of law, defending his old friend Larry Butz against murder charges. While Wright has had plenty of experience working as a junior member of the Fey and Co. Law Offices, it's his first time taking the lead on the defense, putting a spotlight on how nervous he is to be standing behind the bench. Worse still, he's pitted against Winston Payne, a man dubbed the "Rookie Killer." Armed with only his badge, his wits, and a few pieces of evidence, it's up to Phoenix to stand tall, defend his friend, and save the day in court!
This is Phoenix's first case, and he still has quite a bit to learn about how to put up a solid defense, but it also highlights one of his greatest strengths. Throughout his cases, Phoenix eventually becomes well known for his particular ability to turn a bad situation in his favor when things are at their worst, often finding just the right piece of evidence he needs to prove his point or thinking through the entire case from a new angle to turn the tables on the prosecution. Well… that, and his constant pointing, desk slamming, and of course, loudly yelling " OBJECTION! "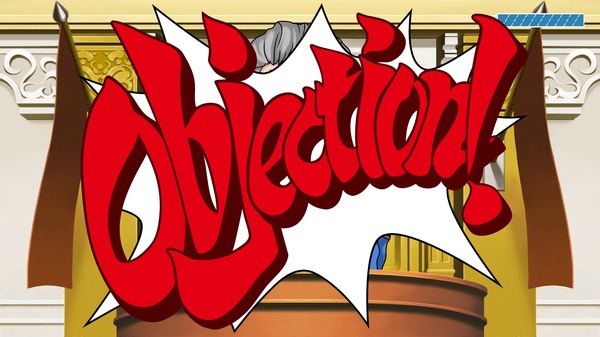 After an unforeseen incident, Phoenix inherits the Fey and Co. Law Offices and begins to take on new cases with the help of Mia's younger sister, Maya, who we'll be covering next time. As time goes on, Phoenix's idea of what his role in court is changes; instead of blindly seeking to find his client innocent no matter the cost, he starts to understand that his role extends to finding the facts of the case at hand… even if that means learning hard truths that neither he nor his client might want to face.
Throughout the original three Ace Attorney games, Phoenix grows into a competent defense attorney, though he can still be flustered by Maya's constant antics, the bizarre suspects that come to him for help, and the vibrant cast of prosecutors out to stop him at every turn. Still, he finds a way to smile through it all, putting his unwavering belief in his clients and the truth front and center each time he steps into the courtroom. Eventually, Phoenix will unravel a case that had been haunting him since his college days, involving his ex-girlfriend, his mentor, and a court case that bridges the past and future… but that's a story for another time. You'll just have to play for yourself to see how that unfolds.
You won't have to wait too much longer for your day in court. Phoenix Wright: Ace Attorney Trilogy hits PS4, XB1, Switch, and Steam on April 9th!