EN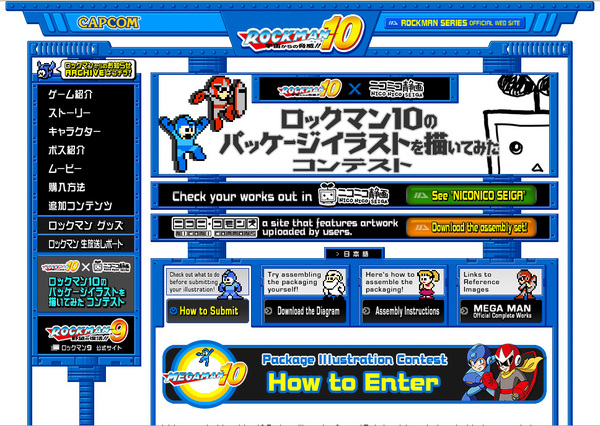 Reminder: Mega Man 10 Package Art Contest!
Apr 12, 2010 // jgonzo
This is just a friendly reminder that the Mega Man 10 Package Art Contest is underway over on Capcom Japan's website ! Head on over there to download either the North American or Japanese package template (it's in .png, but we'll accept .png and .jpg) or both! You can enter only once for each (1 NA and 1 Japan). Send me a private message by May 10th with the subject "MEGA MAN 10 PACKAGE ART CONTEST" and provide a URL with your entry. For your convenience, I have provided the contest templates after the break!
Visiting the Japanese website also tells you about the prizes! There are three prize categories (each group will pick a winner from ALL global entries) which you can check out ! In addition, there will be a fourth Capcom Unity Prize Package which will consist of:
+ 1 E-tank pillow (currently they are only available in Japan)

+ The complete Japanese collections of Rock Man MegaMix and Rock Man GigaMix manga! The collections are in Japanese, but they'll make great collector's items!

+ 1 Mega Man 10 t-shirt
+ 1 Mega Man 10 poster
Each group (Team NicoNico, Team Mega Man, Team Capcom Japan, Team Capcom Unity) will announce their winners on May 20th! This means that there will be 4 winners in this contest! Good luck and let me know if you have any questions!
Good luck!