EN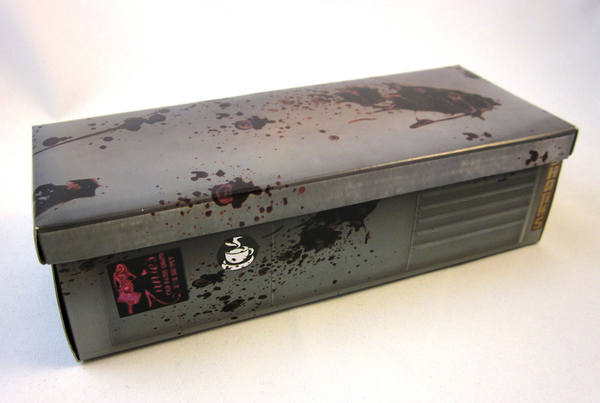 October Loot Crate Dead Rising 3 item revealed
After Loot Crate released that amazing short film teasing some manner of Dead Rising 3 goody for their October crate, we were swamped with speculative tweets, comments, and catcalls. Well, ladies and gentlemen, this right here is the official reveal of that item. I know, I know, some of you have already received it and are caressing it lovingly as you read this, but just in case! Here it is.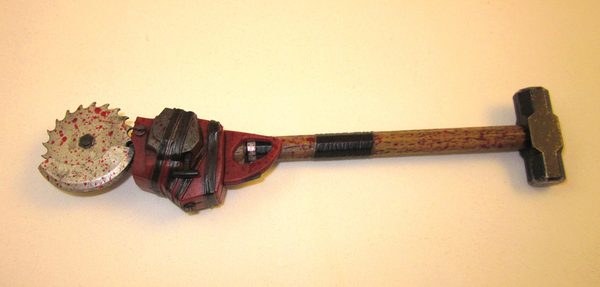 Voila. True Dead Risers will recognize this as an authentic replica of Nick's iconic sledgesaw weapon. But wait, that's not all….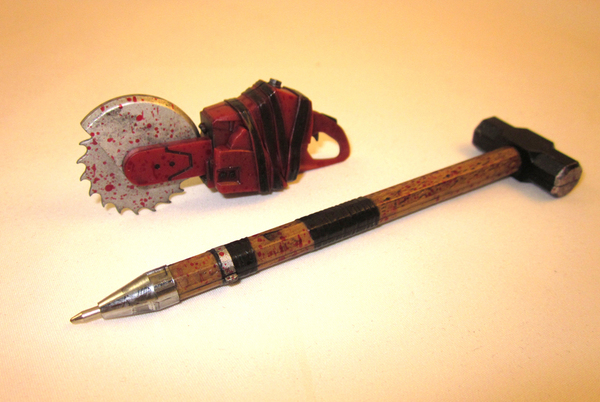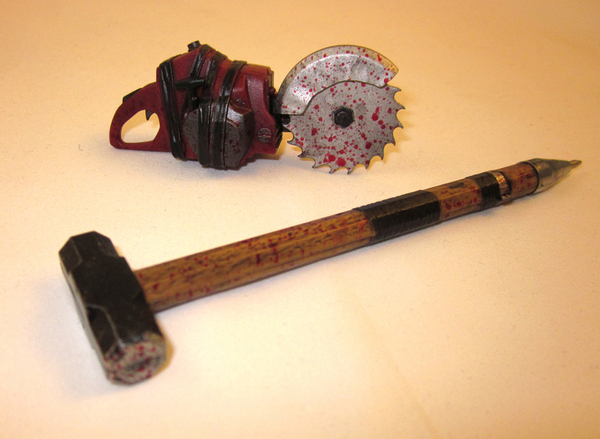 It also doubles as a fully functioning pen! Plus, it comes in a box that replicates Nick's workbench in the WrenchORama garage.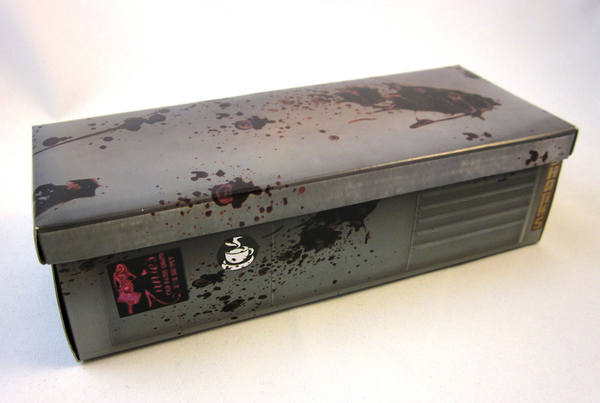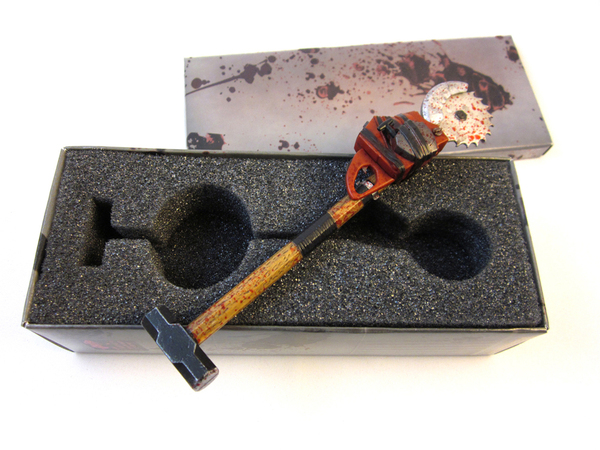 The October Loot Crate shipped a few weeks ago and the net is blowing up with unboxing videos , images of the sledgesaw pen, as well as it being sold on the collector's market. Seems like everyone wants one!
Our Marketing and Creative Director, Francis Mao, dreamed up this product and wanted to make something that was authentic and cool that would appeal to both hardcore Dead Rising fans as well as collectors. Every care was taken to ensure that the sledgesaw was exactly the same as what you see in-game, to the point that they actually used the in-game weapon's 3D data to create the sculpt of the sledgesaw, as well as the skin for the workbench and logos and brands of establishments that you see in Los Perdidos. The fact that it's also a fully functioning pen makes it all that more unique. Bust this thing out next time you have a non-Scantron pop quiz and you'll be on the fast track to attention-getting (note: does not guarantee good quiz score).
Plus, check out the awesome, DR3 artwork in the overall box it came in.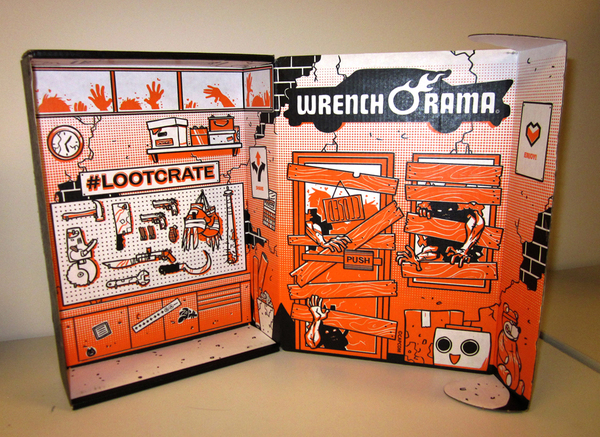 Get it? WrenchORama? Diorama? Eh? Eh?
Meanwhile, this is just the beginning of a whole slate of cool products that we're making with Loot Crate – each will rival the sledge-pen in both coolness and collectibility. For the November Loot Crate, we have not one, but TWO items lined up featuring Mega Man and Street Fighter.
Subscriptions are open for the November Loot Crate right now at lootcrate.com/capcom . Use the code "CAPCOM" for $3 Off your first crate. Subscriptions will only be open through November 19th, so act fast and not miss out.
SPEAKING of missing out, if you missed out on the Sledgesaw pen this month, we have five available to raffle off. To enter, simply follow @capcom_unity on Twitter and RT this here tweet ! Entries close Friday, November 7, 2014.
We'll be following up with some teasers on the November Loot Crate Mega Man and Street Fighter items in the coming weeks and a full reveal next month.