EN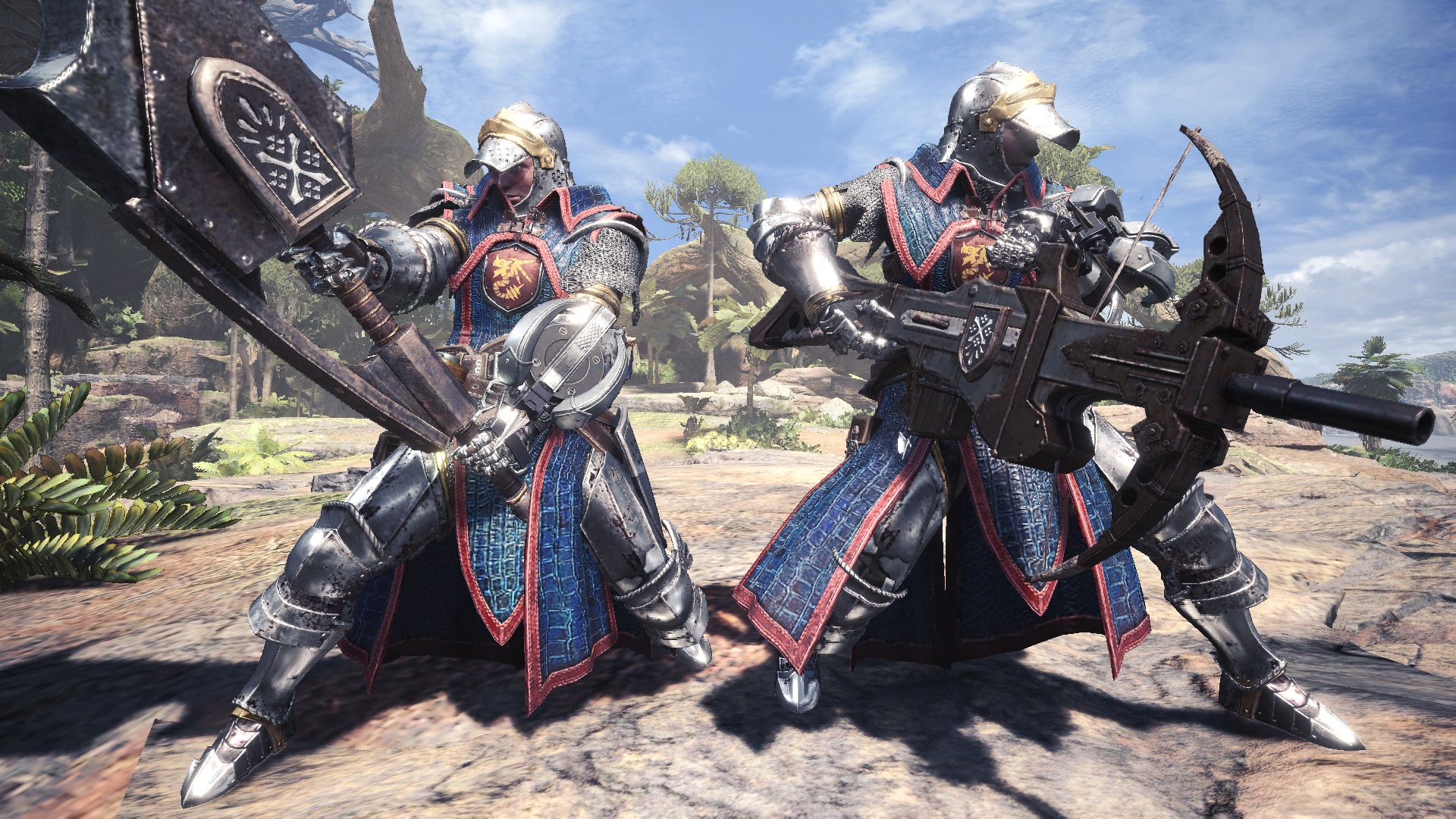 Housekeeping – Monster Hunter: World and MHW: Iceborne Logistics
Hello Hunters! The console release of Iceborne is upon us, so we wanted to go over some housekeeping items what you need to do to prepare for what's coming in the next few days.
This blog will be a little on the dry side; trying to focus mainly on the logistical details of upgrading to the Iceborne expansion or Monster Hunter World: Iceborne – Master Edition which includes both the base game and the expansion.
1. Iceborne Release Timing
Monster Hunter World: Iceborne is set for a global release on September 6th, 2019 for PlayStation 4 and Xbox One, but to get a more precise window of when the expansion will actually be available, please check with your local retailers for the Monster Hunter World: Iceborne – Master Edition physical version, and the time set on your region of choice for digital stores.
For example, with my region being United States, the digital version will be available for me to play at midnight Eastern Time on September 6th .
. . .
2. Iceborne Pre-Load and World Update
On Sep 4th @ 5pm PDT / Sep 5th @ 1am BST, a very important Title Update will be deployed. (Update: the latest Monster Hunter: World Title Update is now live!)
This one actually releases before Iceborne, and applies to all players of either Monster Hunter: World and Monster Hunter World: Iceborne. The goal here is to set the stage for the game to allow everyone to hunt together (within their given platforms).
On PlayStation 4, this will be version update 10.11, which is about 33GB, on top of version 6.02 (latest version).
On Xbox One, it'll be version update 10.1.0.1, which is about 31GB, in addition to version 6.0.0.2 (latest version).
This update will contain a lot of data for Iceborne so consider it an equivalent to a "Pre-Load" for the expansion.
More details on what's included in this update in section #4 (World Changes) below.
. . .
3. Pre-requisites for playing Iceborne
First up, you'll need to own both Monster Hunter: World and Iceborne, or purchase the all-inclusive version Monster Hunter World: Iceborne – Master Edition .
Then you will also need to have completed the main story in Monster Hunter: World. You will know you have reached this milestone if your Hunter Rank is HR16 or above. If you find yourself wanting to play Iceborne and are not yet HR16, make sure to download update 10.11 / 10.1.0.1 and use some of the features we have implemented to expedite your journey (Guardian Armor, improved Monster track gathering for certain quests, etc.). Additionally, if you own Iceborne and are below HR16, you will be able to enjoy some of the new features in Iceborne (Clutch Claw, Raider Rides, etc.) as you progress through the World story.
Important: when upgrading from World to Iceborne , please make sure that both games are of the same region to ensure your Save Data carries between the base game and expansion. This will ensure compatibility regardless of format: digital or physical.
. . .
4. World Changes
Version update 10.11 (PS4) / 10.1.0.1 (Xbox One) brings a lot of changes and new features into World and Iceborne. For Iceborne players, the list is a little longer being more focused on new features, such as the Clutch Claw, and of course the new story with all the added monsters and gear; however, we still wanted to highlight some of the important additions and changes that apply to World players (who do not own Iceborne ) as well.
For a full list, please check our Update Outline page, which also includes various Patch Notes on weapon changes and balance updates, but here are some highlights:
Guardian Armor

: This free armor set is included with the update and gives you a head start in your journey through the Monster Hunter: World story. Along with a great selection of survival skills, its defense value can be upgrade to withstand battles against the mighty Elder Dragons you'll face near the end of the World story.

View Mode

: This feature allows you to break free from the standard camera controls to line up the perfect photo. Note: this does not pause the game.

Squad Card

: This is the evolution of the Squads feature, and allows you to invite and accept requests even if the other players are not currently online or in the same Online Session as you.

Additional HUD / UI Options

: Added options to toggle individual HUD elements On or Off, adjust certain aspects of the Chat Window, Hunting Horn UI, etc.

Dynamic Multiplayer Difficulty

: This new system improves the original difficulty scaling from World to now adjust between three settings: single player, two players, and multiplayer (three or four players). The system also scales up or down to match the number of players, so if players leave the quest for any reason, the difficulty scales down if you end up with a party of two hunters, or by yourself.

Accessibility Options

: Added an option to view your own player silhouette so you can keep track of your actions even if monsters, objects or terrain obstruct your view. Also added a "Color Blind" option so you can adjust color correction for certain key UI elements, such as Sharpness and other gauges.

Various Quality of Life Improvements

: Here are just a few examples:

"Take All" button added to Quest Rewards screen;
Option to remove all Decorations that were slotted in equipment pieces;
A "Craft All" function for combining items via Radial Menu;
Option to equip Item Loadouts without changing Radial Menu settings;
…and more.
As I mentioned above, there is a more comprehensive list on our website, so please refer to that for more details on updates and changes.
. . .
Monster Hunter World: Iceborne will be launching on PlayStation 4 and Xbox One on September 6 th (again, please check with your local retail or digital stores for more precise timing). The PC version will be releasing in January 2020.
If you have any additional questions, please feel free to ask in the comments below and we'll do our best to track it down.
See you in Seliana!