EN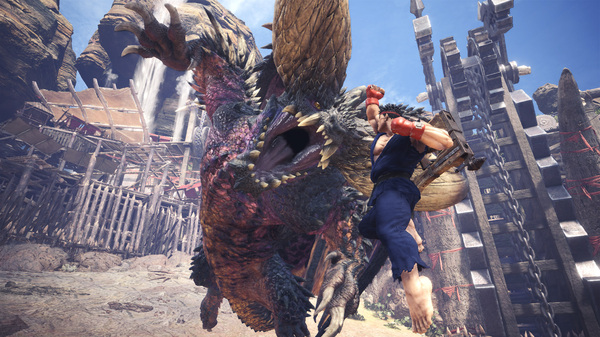 Announcing the Monster Hunter: World E3 Time Attack Tournament
Just about 1 year ago, we made an announcement that will forever be marked in Monster Hunter history: Monster Hunter: World, one of our most ambitious titles which quickly became Capcom's best-selling game ever. This year, at E3 2018, we're looking to celebrate the occasion with a fun team time attack tournament and prizes! Keep reading for all the details.
———
DATES & TIMES
We'll be hosting two separate instances of the Monster Hunter: World E3 Time Attack Tournament:
Tuesday, June 12 th from 2:30pm to 5pm (Pacific Time)
Wednesday, June 13 th from 2:30pm to 5pm (Pacific Time)
REGISTRATION
Registration will take place on-site at the Capcom booth #2223 on both June 12 and 13 between 12pm and 2pm (Pacific Time). The tournament will be open to all E3 2018 attendees. This is a doubles tournament, meaning you must sign up with a partner. If you don't have a teammate, come by the Capcom booth during the sign up period to meet up with other likeminded hunters.
Entries will be limited to 6 teams (12 hunters) per day.
———
QUESTS & RULESET
To keep things fun with a little extra competitive flare, we'll be borrowing characters from a game series that knows the competitive ring all too well: Ryu and Sakura from Street Fighter V .
These special Challenge Quests are live right now on Monster Hunter: World so call a buddy and get to practicing the following quests:
The Awakened Satsui no Hado I
Empress in Full Bloom I
NOTE: we'll be using specifically the I versions of those quests, not the II, or III.
Each day will feature one of the quests listed above; all teams participating that day will be taking on the same quest. There will be time allocated to controller configuration before the start of each quest. Each team will only have one chance at completing the quest.
After all teams have completed their quests, the team with the fastest completion time will emerge as the winner.
———
PRIZING
All tournament participants (12 each day) will receive a Nergigante statue; the same model as the one that came in the Monster Hunter: World Collector's Edition!
We'll also be raffling off some prizes during the event, so make sure to stick around and cheer for your favorite team.
The winners (2 per day) will walk home with a custom trophy made specifically for this occasion, and will be forever known as the Monster Hunter: World E3 2018 Time Attack Champions.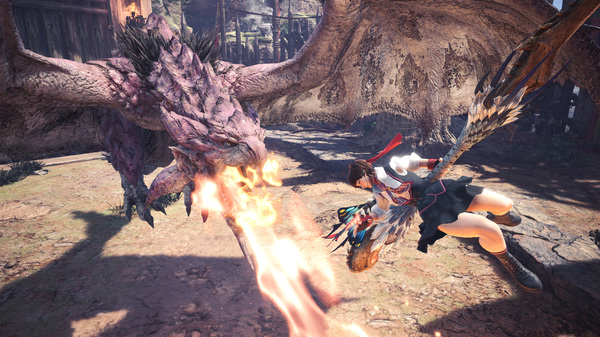 ———
And for the folks at home, you can catch all of this action via our live streaming channels on Twitch and Facebook.
I can't wait to see what weapon combinations and strategies you'll come up with for this! Best of luck to all those practicing and happy hunting!