EN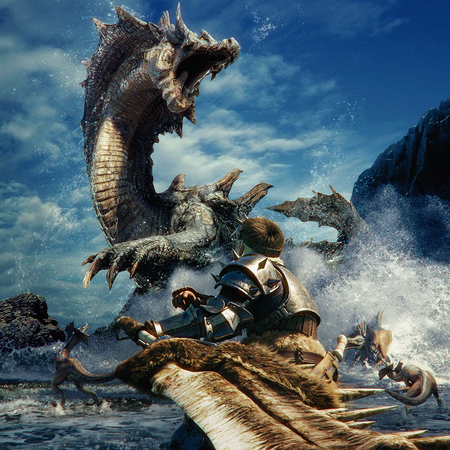 Share your love for Monster Hunter Tri
As most of you know, today will be the last day we'll have access to the delightful city of Loc Lac… and although this is a rather sad event (we wish we could keep the servers live forever!), let's take a look at the past 3 years and 10 days and share our memories of the beloved Monster Hunter Tri .
You might need any extra incentives to share your love and memories of Tri, but as you do so, you will be awared the "Goodbye Tri" badge, created by NettoSaito .

So please feel free share your favorite memories, moments, a particularly marking story or hunt, pictures, fanart, music and even video. Bonus points if you can get a shot of the last day online. (we're not competing for points though, because MH is purely a cooperative game).
And remember that your love for this series is a huge factor in keeping it alive and part of the reason why we have Monster Hunter 3 Ultimate . So don't be shy about sharing the MH <3 everywhere="" p="">
Thanks NettoSaito for the badge and getting the forum thread started .