EN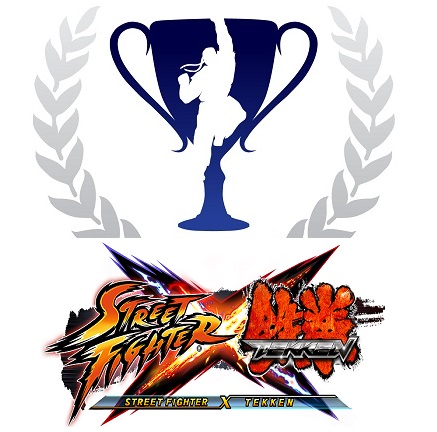 Capcom Cup SFxT Trailer and Qualifier Information
With the Capcom Cup quickly approaching and with the Street Fighter portion already out of the bag, it's time to inform you all about the Street Fighter X Tekken portion of the event. Watch the trailer above and then continue below for more details.
SFxT is unique in that the online community is the best (and really only) place to find the strongest Street Fighter X Tekken players in the world. In an effort to recognize them, we've made the theme of the Street Fighter X Tekken portion of the Capcom Cup an "online warrior vs. tournament vetertan battle" to settle once and for all, who plays the game the best!
As much as we'd like to have tournament open to everyone, we have to make sure that those who do qualify are worthy of competing with these offline vets. We're also limiting participants to the continental US to minimize latency issues.
Here are the list of requirements for those wishing to participate
-15,000 BP minimum
– Internet Connection, minimum of 1.4 mbps download
-18 years or older (or have legal guardian consent to travel)
-Must reside in the continental United States
– Active Email Address OR Challonge.com Account (to receive notifications of matches)
* To enter, you MUST not only sign up, but verify your Gamertag/PSN ID and BP with karastormx@gmail.com
For those who meet the requirements above and are interested in signing up, please follow the links below:
Qualifier 1 for Xbox on Saturday, October 19th 2013
Qualifier 2 for PS3 on Sunday, October 20th 2013
Qualifier 3 for Xbox on Saturday, October 26th 2013
Qualfier 4 for PS3 on Sunday, October 27th 2013
I'd like to personally thank Karastorm Gaming for not only hosting the qualifiers, but for providing a stream as well. That stream can be found on their twitch channel when the qualifiers go live on their respective dates.
So, who will qualify for the right to battle EG Justin Wong, LU|Alex Valle, EMPNuckledu, and Infiltration as representatives of the online community? I can't wait to see who makes it!
Oh and for those wondering, "When's Mahvel?!" I'll be touching on that in the weeks to come.