EN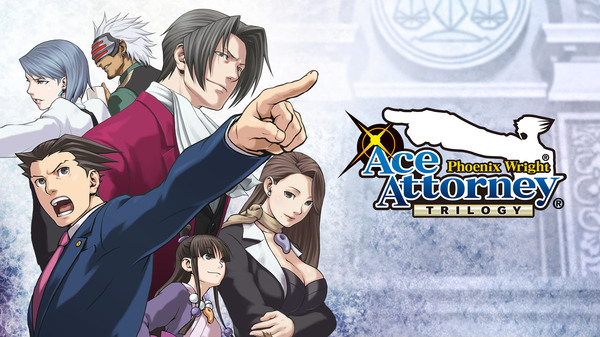 TAKE THAT! Phoenix Wright: Ace Attorney Trilogy is out now!
Put on your best blue suit, polish your attorney's badge, and get ready for some verbal sparring in court – Phoenix Wright: Ace Attorney Trilogy is out now for PlayStation 4, Xbox One, Switch, and Steam for $29.99! All three games have been updated with high definition art and an enhanced UI, making it a great time to jump in for greenhorn attorneys and veterans alike.
Put yourself into the shoes of rookie attorney Phoenix Wright as he takes on some of his earliest cases across three games: Phoenix Wright: Ace Attorney, Phoenix Wright: Ace Attorney – Justice for All, and Phoenix Wright: Ace Attorney – Trials and Tribulations !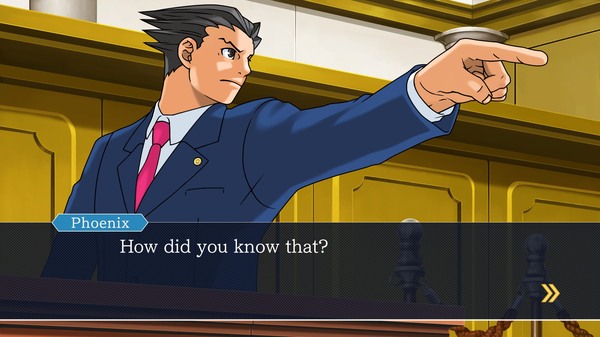 In the first game, you'll get to see Phoenix just as he's starting out as a member of the Fey and Co. Law Offices and taking on his first case in court: defending his best friend, Larry Butz, against murder charges. It's a tall case for Phoenix, but fortunately his mentor, Mia Fey, is there to help teach him the ropes and square off against Winston Payne, a prosecutor known as the "Rookie Killer." From there, you'll take on new cases packed with twists and turns, investigate crime scenes when you're not in the courtroom, and meet a colorful cast of characters such as Maya Fey, Mia's younger sister and a spirit medium in training who appoints herself as Phoenix's assistant. You'll need her help when you go up against tough attorneys like Miles Edgeworth, known for having never lost a case. It'll take everything in your power to seek out the truth and prove your client's innocence!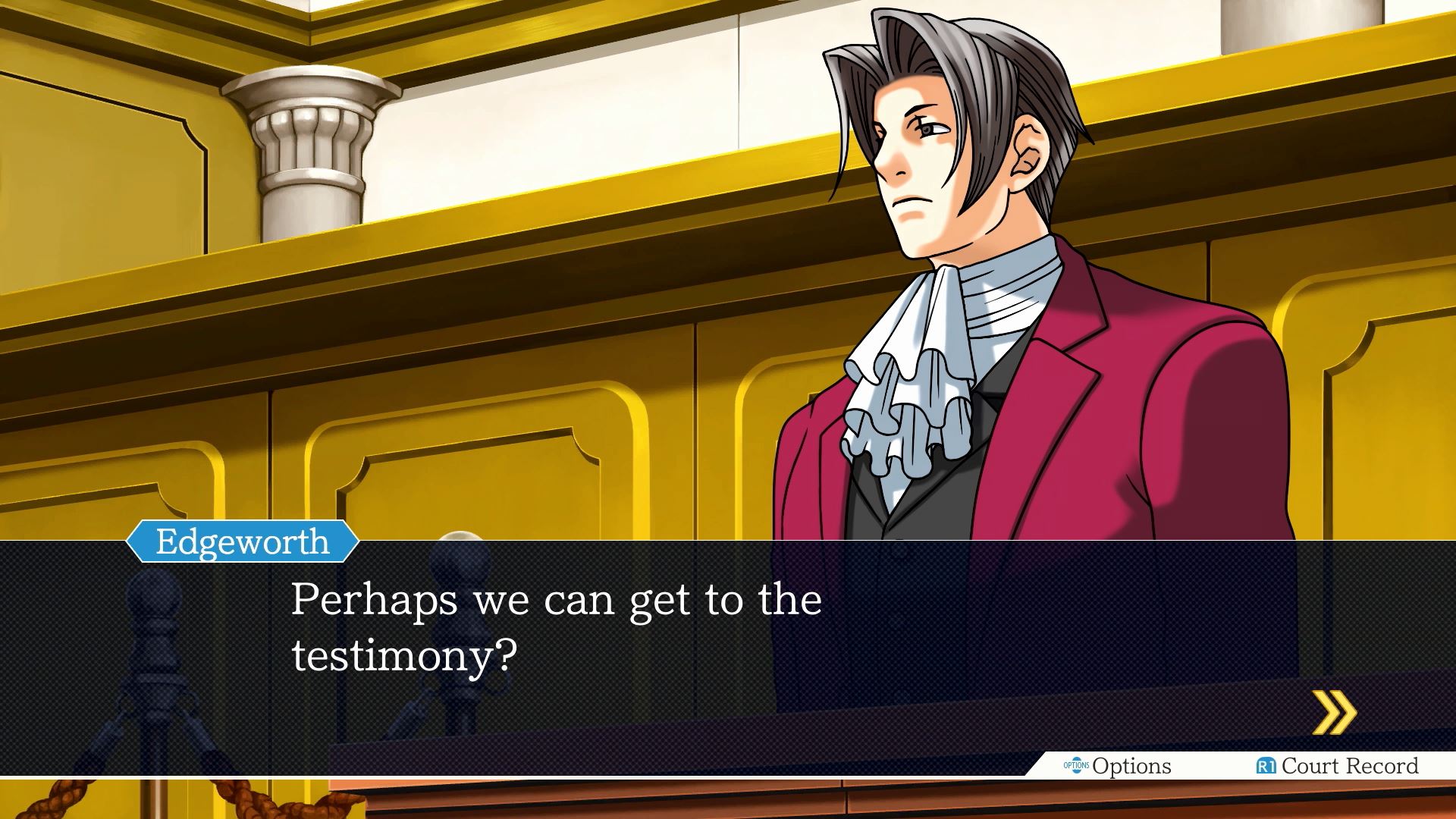 Once you've wrapped up all the mysteries of the first game, Phoenix Wright: Ace Attorney – Justice for All sees Phoenix in his second year as a full-fledged lawyer, taking on new cases – and facing new trials both in and outside of court. Expanding on the investigation phases of the first game, you'll be spending additional time interrogating witnesses and searching for clues – including the use of a spiritually powered magatama (a sort of talisman) to uncover and unlock the secrets hidden within people's hearts. Returning players will be happy to know that a brand-new feature has been added to investigations; when searching, a magnifying glass will switch from blue to yellow when it's hovering over something you can check out. Once you've investigated it, a little checkmark appears, making it easy to keep track of what you've seen – or what you might have missed!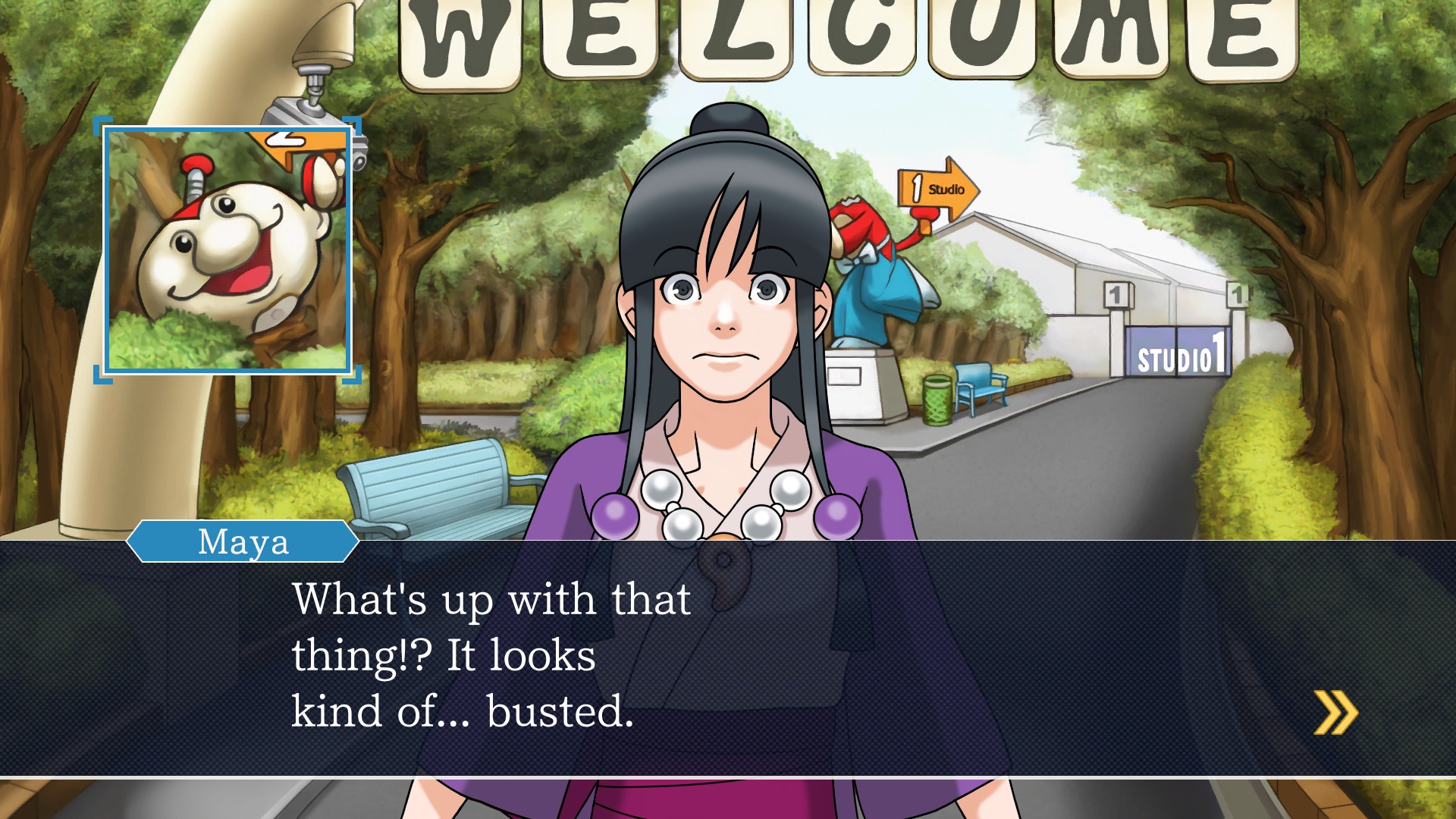 Once you're back in court, you'll be taking the evidence you've found and the testimonies you've heard to the defense bench. Keep your wits about you; you're up against Franziska von Karma, a whip-wielding attorney with a perfect record who has no issues striking down anyone who she disagrees with.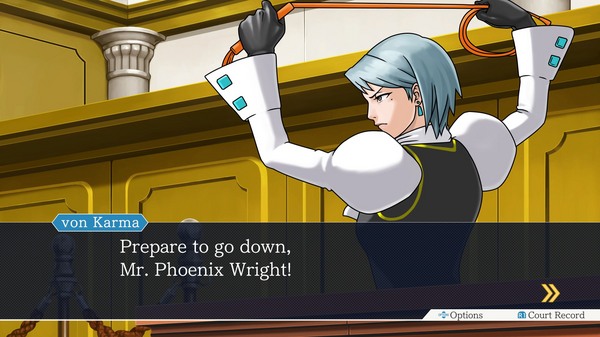 Finally, Phoenix Wright: Ace Attorney – Trials and Tribulations brings it all home, seeing Phoenix and company face some of their most challenging cases yet. With an additional five cases to put your thinking and logic skills to the test, you'll be facing off against the mysterious prosecutor Godot. Much like his predecessors in past games, Godot has never lost a case… but what drives him seems to be much more personal than a clean victory record as he stands across the courtroom from Phoenix. With an all-star cast of returning characters and devious courtroom battles, join Phoenix as he learns what it means to be a lawyer and find the truth.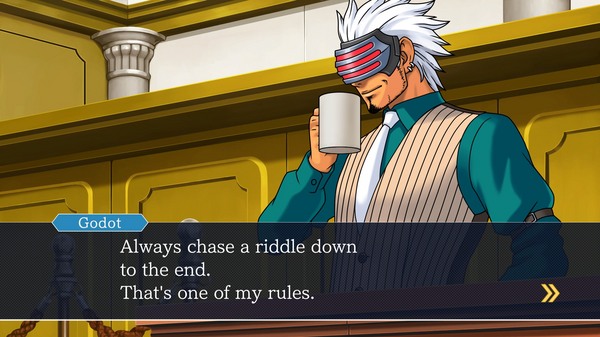 Chock full of drama and humor, all three games can be played in any order you like in both English and Japanese. Support in additional languages (French, German, Korean, Traditional Chinese, and Simplified Chinese) is coming August 2019. The courtroom awaits, and it's never been a better time for both new and returning attorneys to take the stand with Phoenix Wright: Ace Attorney Trilogy, out now for PS4, XB1, Switch, and Steam for $29.99!
That just about wraps things up, but fans know there's only one way you can end an Ace Attorney game:
OBJECTION!