EN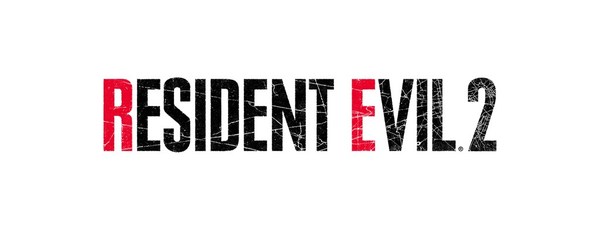 The Resident Evil 2 "1-Shot" Demo is out January 11!
Who are 'ya? What are you doing here? If you're looking for info on the Resident Evil 2 "1-Shot" Demo, look no further! With the demo out in just a few days on January 11th, we've got fresh new details on what to expect from this unique slice from the full game.
Sorry 'bout all that, thought you were one of them. You can never be too sure with what's left of the once bustling Raccoon City. With the living dead shuffling about and even the supposedly safe Raccoon City Police Department, or R.P.D., being overrun by terrifying monsters, nowhere feels safe anymore. As rookie police officer Leon S. Kennedy, you'll be setting foot into a reimagined R.P.D. station not only to seek shelter and figure out why none of your co-workers are calling you back, but also to find a way out of the nightmare that's unfolding in front of you.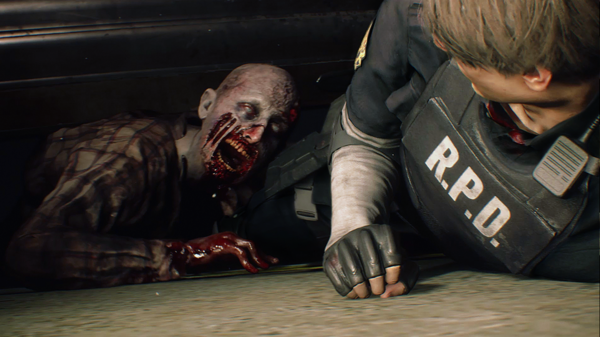 Leon's welcoming party may have been cancelled, but your escape from the police station has just begun. Similar to the demo that we've had at various events since the game was first unveiled at E3 in 2018, you'll be able to explore the R.P.D. as you like… but you'll be on a time limit. Once those thirty minutes are up, so is your demo! Fortunately, you can continue if you die, or if you complete the mission objective. However, just like in real life, you can't turn back the clock and you won't be getting back the time you lost, so use what time you have wisely.
Play quickly and carefully if you want to see the end of the demo, and be sure to pick up any useful items you see laying around while conserving your ammo. It may be tempting to try and defeat every zombie that stands, or crawls, in your way, but sometimes it's better to use a few bullets to make an escape route than empty a clip on a monster that refuses to stay dead.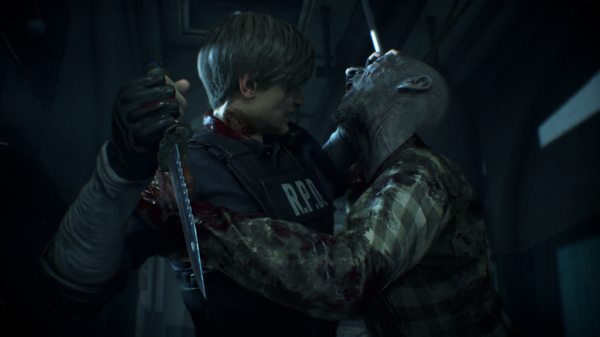 No matter how your demo ends, you'll get to see a brand-new trailer exclusive to the demo when it's done, giving you another taste of what to expect from Resident Evil 2 in just a few weeks. Pre-order now , and you'll be all ready to play as soon as the game is available! You'll also score some bonus "Samurai Edge" handgun models to use in the full game when you pre-order (please check with your retailer about this offer).
If you're ready to survive in style, you can also grab the Deluxe Edition , which includes a DLC Pack with bonus costumes for Leon and Claire, an additional "Samurai Edge – Albert Model" handgun, and a retro soundtrack swap that switches the music out for tracks from the original game.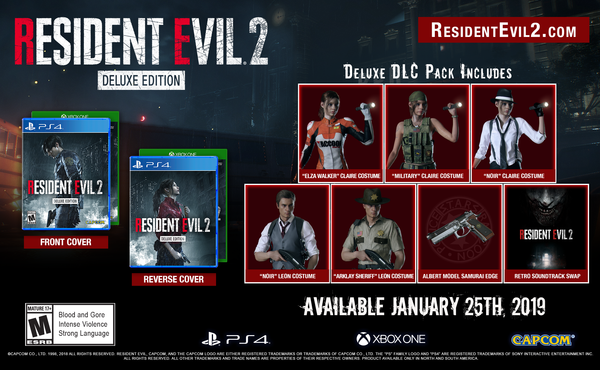 No matter how you choose to play, get ready for the demo coming to PlayStation 4, Xbox One and Steam on January 11th, then prepare to once again enter the survival horror when Resident Evil 2 comes to PlayStation 4, Xbox One, and Steam starting January 25th!