EN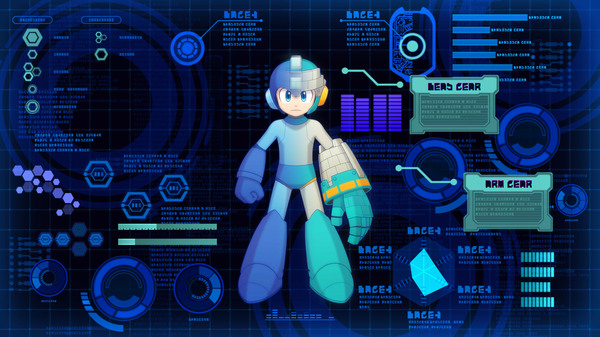 Mega Man "Get Equipped" Art Contest Winners Have Been Decided!
The results are in, and it's time to announce the winners of our "Get Equipped" art contest! We had over 240(!) entries for the contest, and it was incredibly difficult to whittle things down to four final selections from dozens of amazing art pieces. We asked artists to imagine what the Blue Bomber would look like if his appearance changed in past games when he swaps to a defeated Robot Master's weapon, just like it does in Mega Man 11. The talented Mega Man art community didn't disappoint!
A mega thank you to everyone who took the time to submit an entry! Read on for our four winners, as well as some special commentary from two members of the development team for Mega Man 11: Yuji Ishihara , Art Director and Character Designer, and Ryuji Higurashi , Character Designer!
Let's get started with our four winners, listed here in no particular order:
Gravity Man by Midnite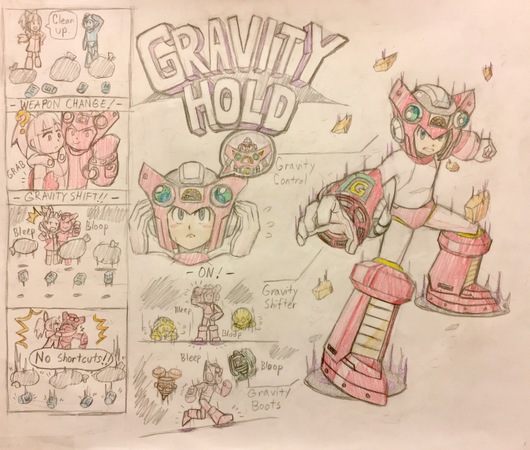 There were a handful of Gravity Man entries, but this one stood out by incorporating Gravity Man's design into Mega Man's helmet while keeping his appearance recognizable. It also acts as a great showcase of how Gravity Hold works and just feels very well thought-out.
Yuji Ishihara: Gravity Man's design is brilliantly incorporated into Mega Man's helmet. The lines you've used to show movement help accentuate the gravity sensation, too!
Ryuji Higurashi: The "mecha" aspects are really cool! Why won't Roll let him take it easy for a bit? Haha!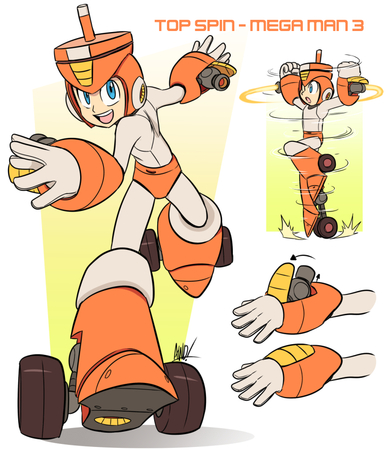 Top Man also received a few different entries. This art really stood out by blending Mega Man's iconic design with Top Man's aesthetics, telling you exactly which weapon he's using at a glance with the top built right in to Mega Man's helmet. We love the pop-out jets that help him spin!
Yuji Ishihara: You've really put some thought into showing how Mega Man will spin at top speed. This is one of the best parts about designing robots, isn't it?
Ryuji Higurashi: The tires on Mega Man's feet sure will come in handy when he's running!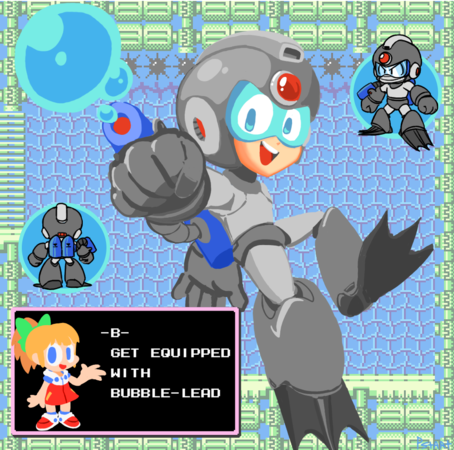 This one's unique, since the Lead Bubble shooter is attached to Mega Man's arm instead of coming from his Mega Buster. It makes sense for underwater functions! The flippers and mask are nice nods to Bubble Man's design, and the red gem replacing the protrusion on Mega Man's helmet brings it all together.
Yuji Ishihara: The general rule for weapon changes is that only Mega Man's buster and helmet change, but the fins really suit this look. Both his face and the overall look are cute.
Ryuji Higurashi: Roll is cute! Bubble Man isn't able to walk in water, but will the same hold true for Mega Man in this form?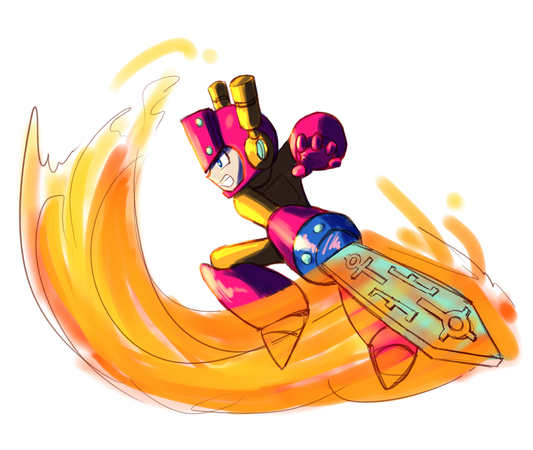 Sword Man was a popular choice and had a number of entries, but Taitotu's design stood out for many of the reasons outlined above. Retaining Mega Man's recognizable appearance while adding Robot Master details to the design, it's a great blend of Sword Man's appearance combined with Mega Man's recognizable style.
Yuji Ishihara: That's the pose! The fact that the back of his helmet is rounded shows that Mega Man, not Sword Man, is the base of your design.
Ryuji Higurashi: Mega Man is in the exact same angle as he was in Mega Man 8. I really like this design!
***
Thank you again to everyone who sent in your incredible art and designs. It's always amazing to see what the Mega Man art community comes up with! While there were only four winners for this contest, there are tons of great artists out there in the Mega Man community. Midnite has compiled a Twitter Moment with dozens of artists who have posted their entries to Twitter, so be sure to check it out!
With the Blue Bomber making his triumphant return, I hope you're all looking forward to all the new ways that Mega Man will change up his appearance when Mega Man 11 comes to PlayStation 4, Xbox One, Nintendo Switch, and PC on October 2nd! Fight on – and keep creating great art – for everlasting peace.