EN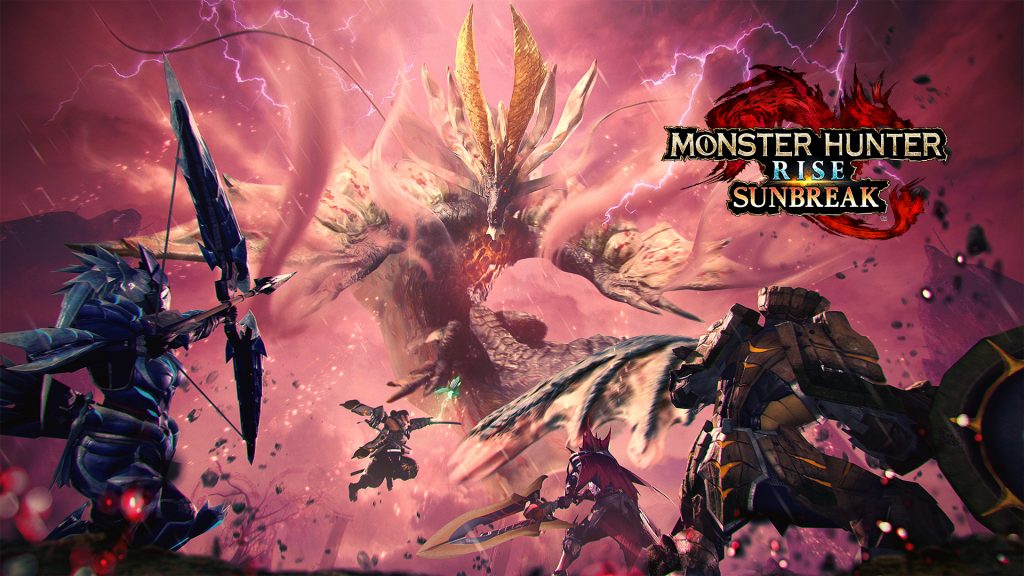 The Avatar of Storms, Amatsu, Arrives in Sunbreak Free Title Update 5
A storm is brewing, and black clouds are on the horizon. They herald the arrival of a legendary elder dragon not seen for some time.
Witness the climax to the story of Kamura Village when in Monster Hunter Rise: Sunbreak Free Title Update 5, available now for Nintendo Switch and Steam! The update introduces the fearsome Avatar of Storms, Amatsu, Risen Shagaru Magala, and many other additions.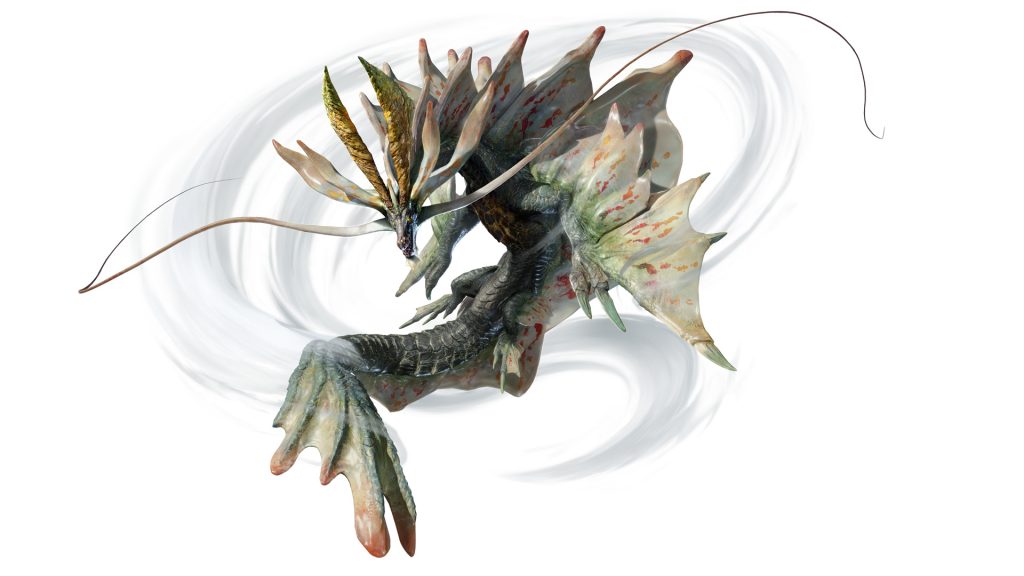 The powerful Elder Dragon Amatsu can manipulate the weather and conjure up unrelenting gales. Known as the "Looming Calamity," it summons destructive storms that envelop the area with lightning strikes when enraged.
The threat of Amatsu represents a climactic battle for the people of Kamura Village. A vengeful Kagero, who serves as the village's merchant, bears a grudge against this legendary Elder Dragon for bringing about "The Great Calamity." Stand face-to-face with the approaching storm as soon as MR 10 and see how the story unfolds!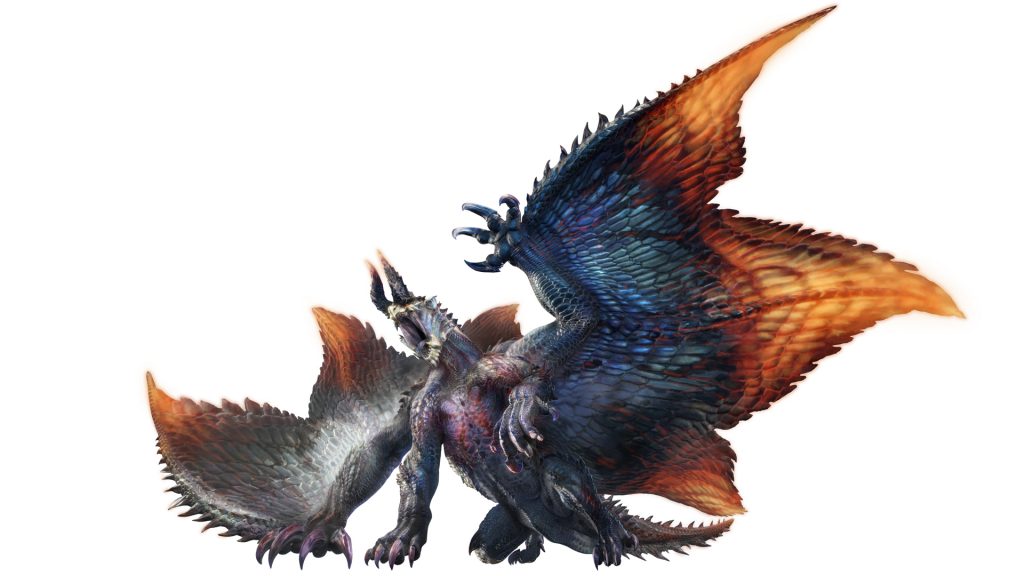 Prepare for one of the most dangerous hunts you'll face in Sunbreak. Wielding even more quantities of the Frenzy virus, Risen Shagaru Magala releases even larger Frenzy attacks and a variety of new moves that will test the skills of the most seasoned hunters. Risen Shagaru Magala awaits all hunters who have reached the mountaintop of MR 180.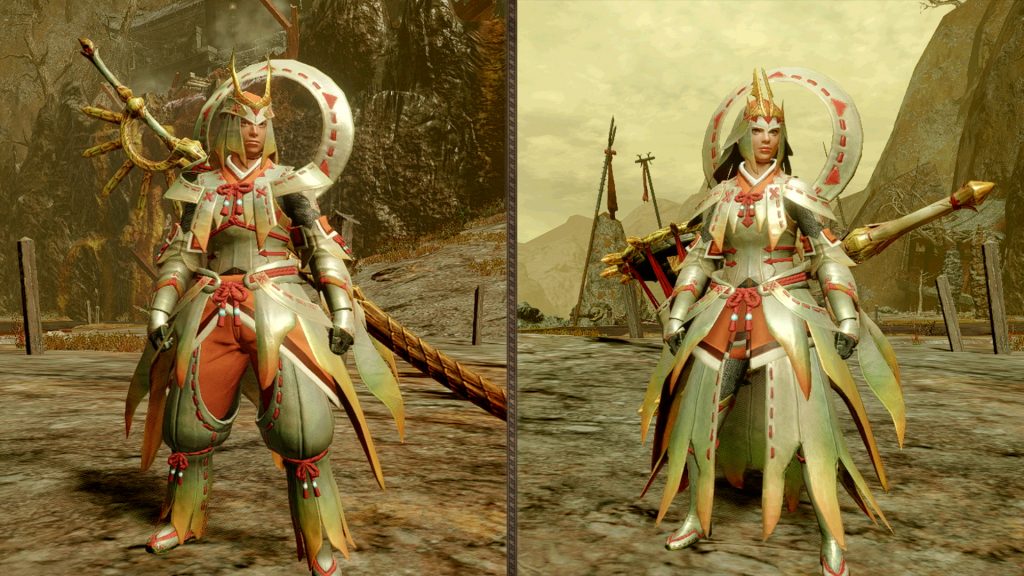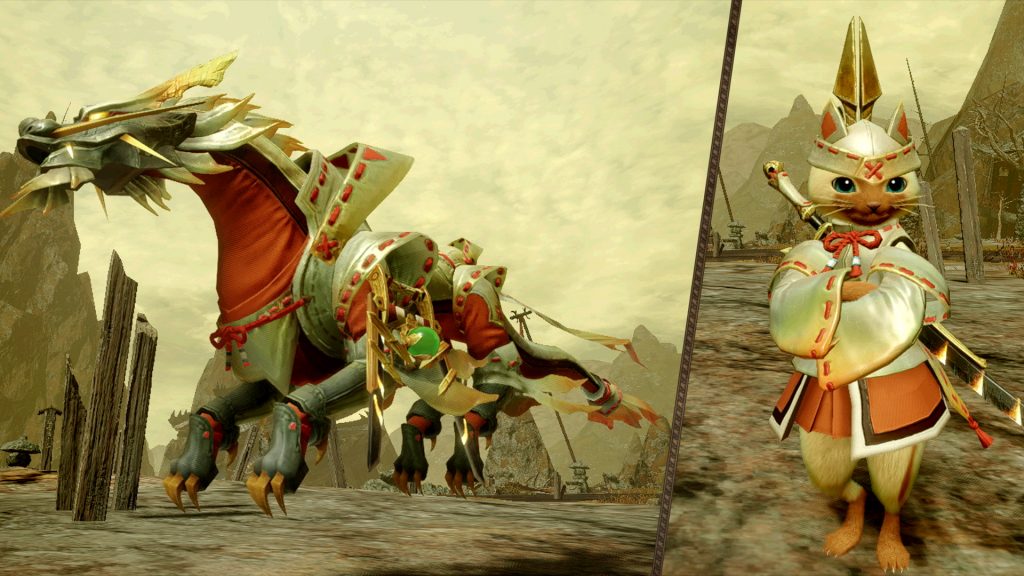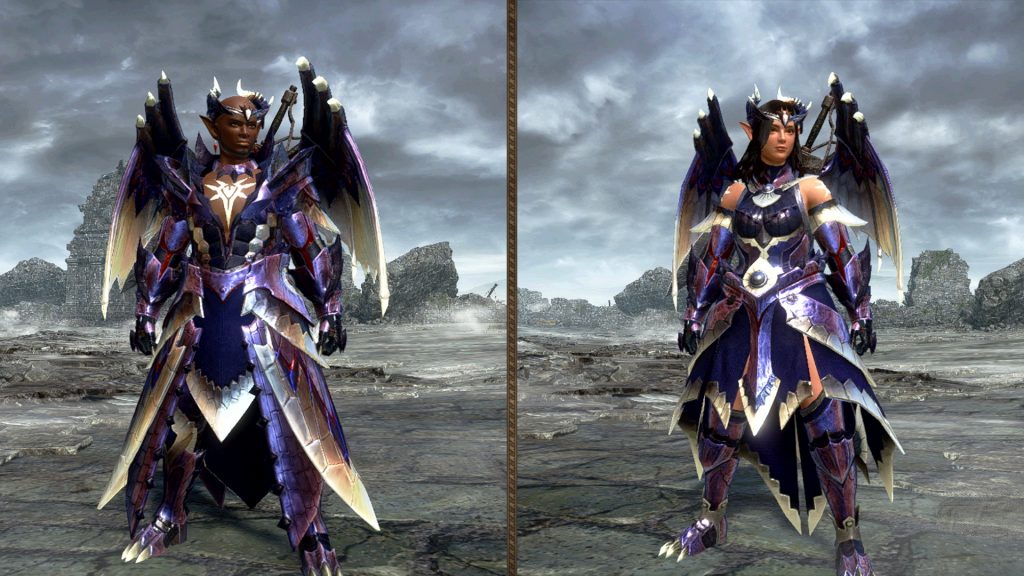 New armor sets await for both Amatsu and Risen Shagaru Magala, and as usual there will be new skills to try out! Defeat both monsters and craft these new sets to vary up your builds even further.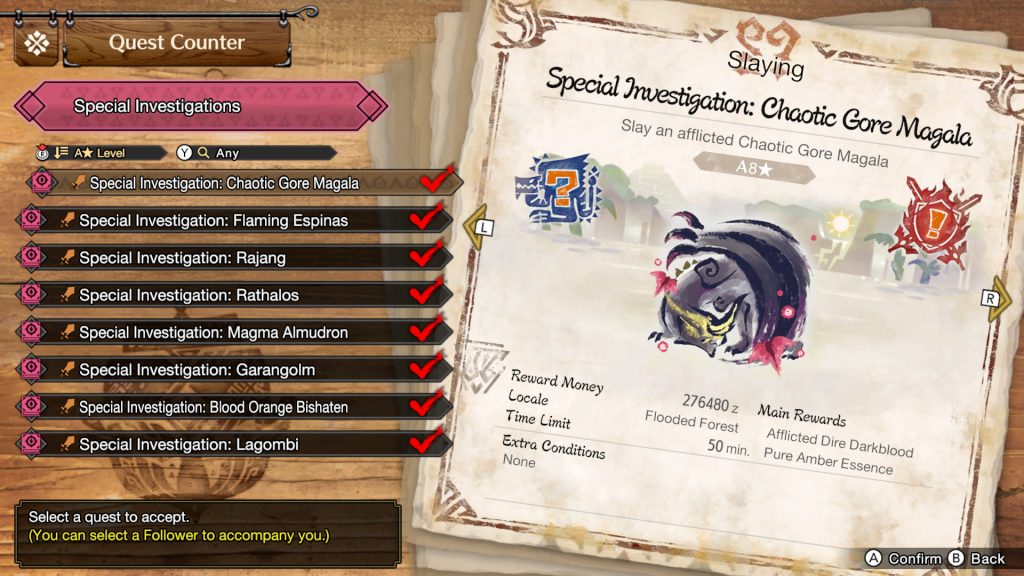 Introducing Special Investigations – a new type of Anomaly Quest for truly the most seasoned of hunters. Complete an Anomaly Investigation at the new max level of 300, to receive a one-off Special Investigation. These extremely difficult and dangerous quests will require you to leverage everything you've learned as a hunter. These quests don't yield any luxurious rewards or new quests, but a special Badge of Heroes can be earned if you complete multiple Special Investigations with different monsters.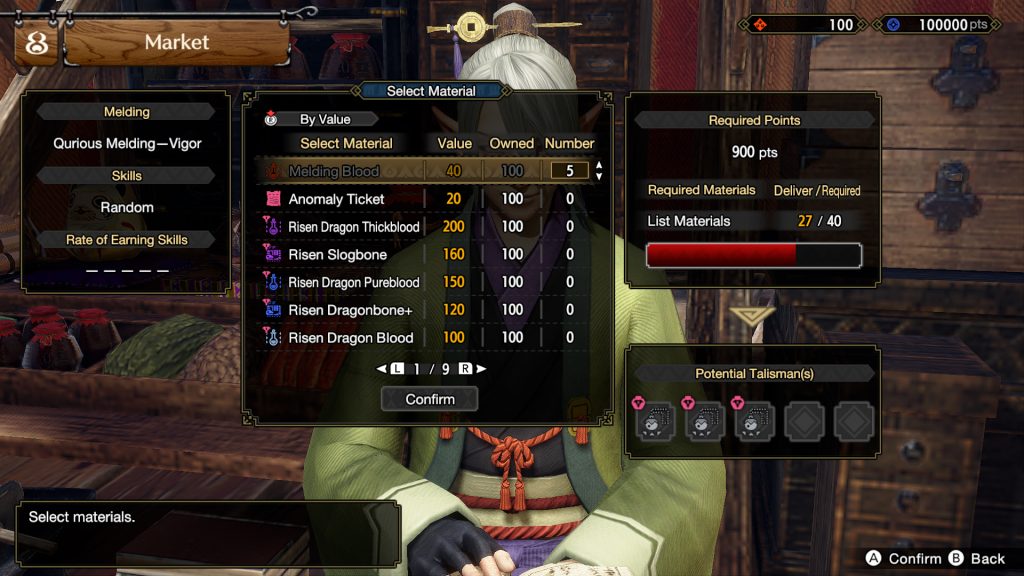 A new feature has been added to the Melding Pot with Free Title Update 5! Qurious Melding allows for even better melding by using afflicted materials, making your skill customization easier. We hope you'll be able to get the talisman with the skills you've been looking for.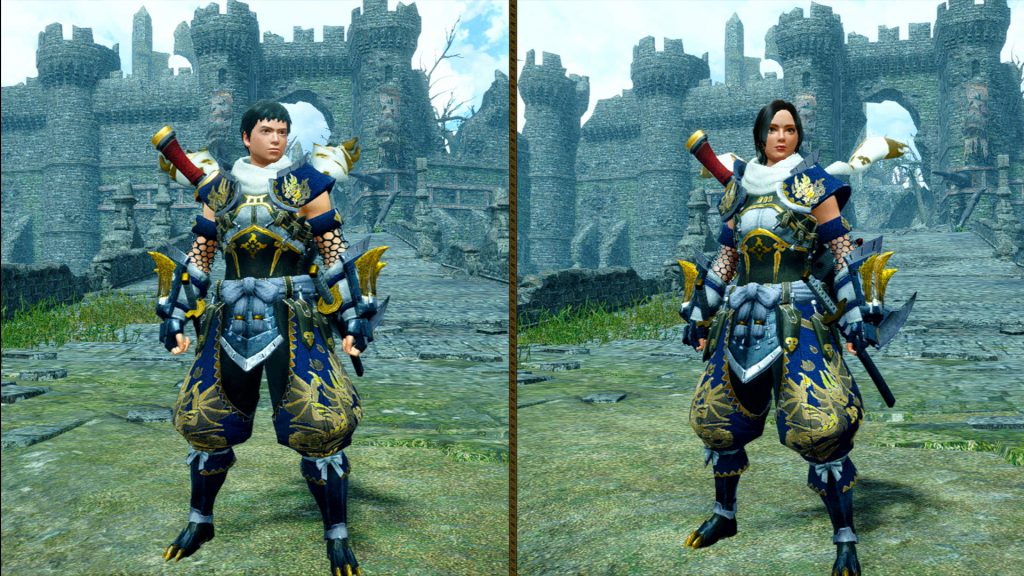 Weekly Event Quests will continue as well, featuring various awards such as poses and layered armor. One stylish new set to call your attention to is the Bloodmalice layered armor, which combines elements of both Elgado and Kamura: a true joint effort!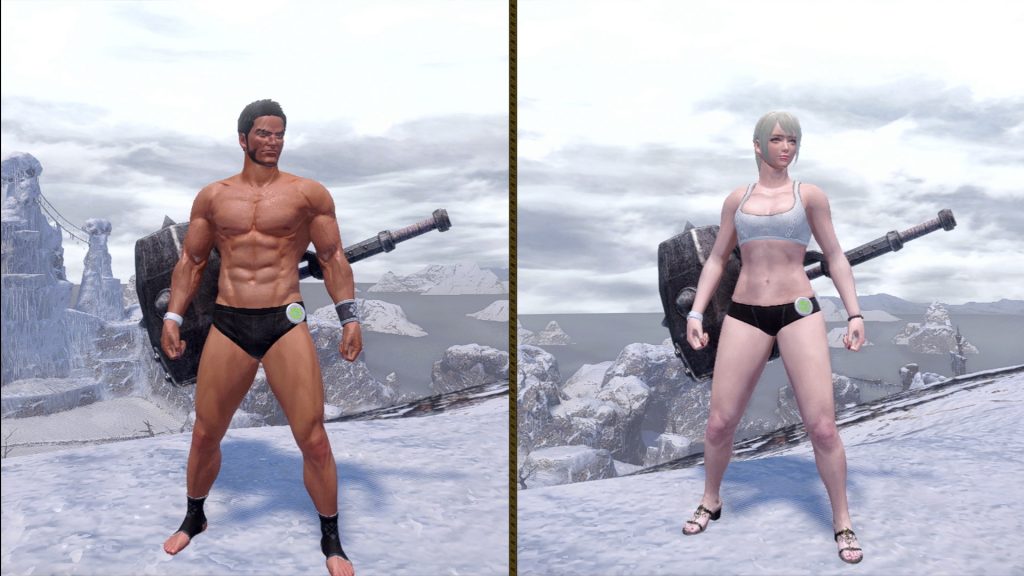 Hold on…could it be? Yes, we've heard you asking about it for months, and finally we can share that Buff Body will return in the next batch of Event Quest rewards! Flex on those monsters and showcase what peak hunter looks like in this layered armor that leaves little to the imagination.
Be sure to keep checking back each week starting April 27th to see what challenges have dropped!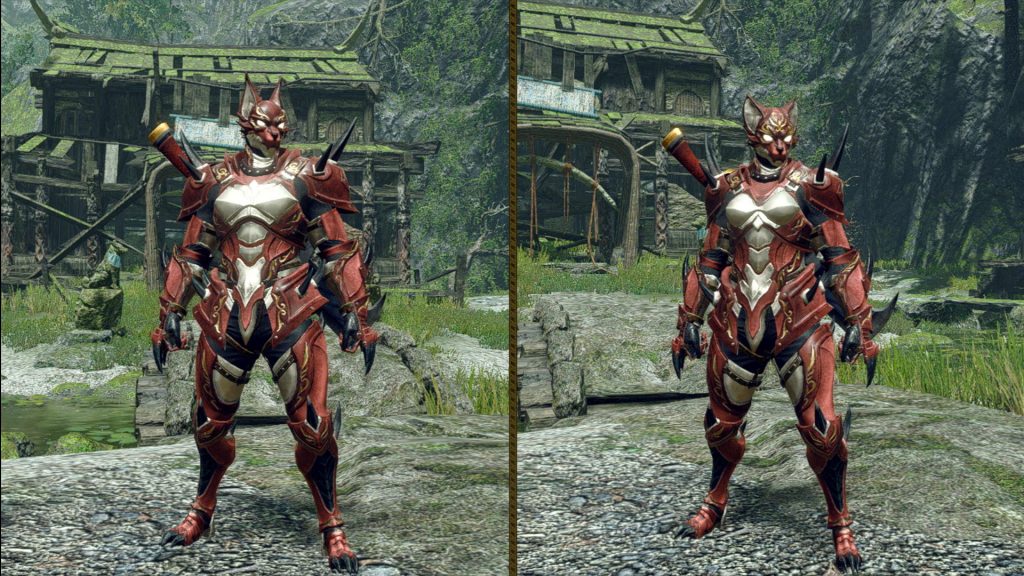 We've also got some new paid DLC, including the Wild Hunter layered armor set, special stickers featuring Minoto's masterpieces, and chill BGM packs featuring incredibly laid-back renditions of our favorite music tracks.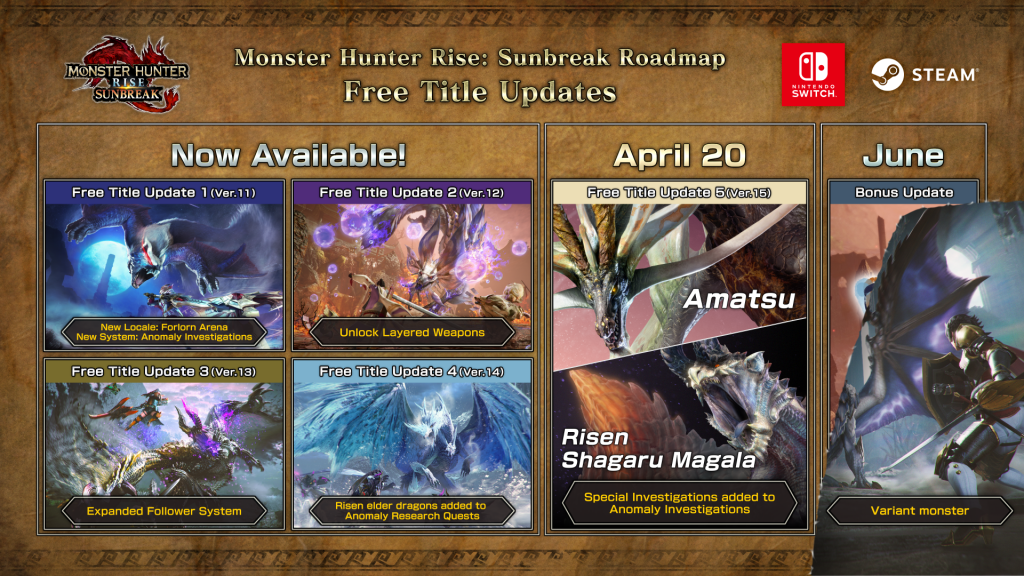 Wait…this isn't the end? It looks like we've got one more Bonus Update coming in June. Fiorayne and our hunter are facing down a mysterious monster…
Guess we'll have to wait a bit longer to find out more!
Until then, stay up to date with the official Monster Hunter Twitter, Facebook, and Instagram accounts for the latest news. Happy hunting and best of luck with all that awaits in Free Title Update 5!