EN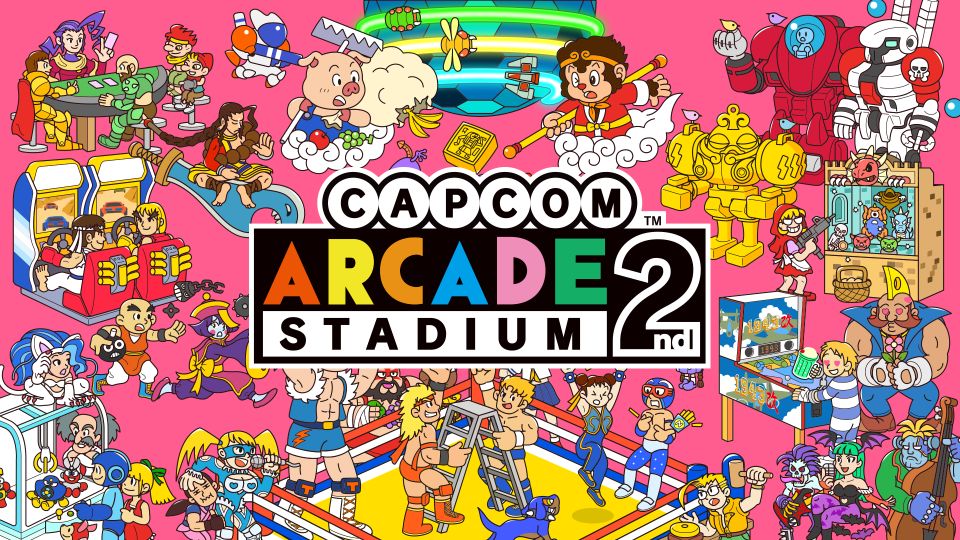 Capcom Arcade 2nd Stadium Slams Down With 32 More Arcade Classics!
Get ready to put another token up on the cabinet – Capcom Arcade 2nd Stadium is bringing an additional 32 arcade classics to Nintendo Switch, PlayStation 4, Xbox One, and PC on July 22nd!
Get ready to CHALLENGE AGAIN… again! Expand your personal arcade with a free download of SONSON, then add a selection of games ranging from Capcom's early days to all-time classics. Each game in Capcom Arcade 2nd Stadium is available as an individual purchase for $3.99, or you can pre-order the full bundle of all 32 games on Nintendo Switch, Xbox One, and PC. Players who pre-order or purchase the bundle shortly after launch will also receive the "Display Frames Set 1" DLC for free! A Mini Soundtrack will also be available for purchase on Steam.
Let's cover the games included in this collection:
SONSON
SAVAGE BEES
Gan Sumoku
The Speed Rumbler
HYPER DYNE SIDE ARMS
Hissatsu Buraiken
BLACK TIGER
STREET FIGHTER
Tiger Road
1943 Kai – Midway Kaisen –
LAST DUEL
Rally 2011 LED STORM
A.K.A MAGIC SWORD
THREE WONDERS
A.K.A THE KING OF DRAGONS
A.K.A BLOCK BLOCK
A.K.A KNIGHTS OF THE ROUND
SATURDAY NIGHT SLAM MASTERS
ECO FIGHTERS
Pnickies
DARKSTALKERS – The Night Warriors –
NIGHT WARRIORS – Darkstalkers' Revenge –
STREET FIGHTER ALPHA – WARRIORS' DREAMS
MEGAMAN – THE POWER BATTLE –
STREET FIGHTER ALPHA 2
SUPER PUZZLE FIGHTER II TURBO
MEGAMAN 2 – THE POWER FIGHTERS –
A.K.A VAMPIRE SAVIOR – The Lord of Vampire –
Capcom Sports Club
SUPER GEM FIGHTER – MINI MIX –
STREET FIGHTER ALPHA 3
HYPER STREET FIGHTER II – The Anniversary Edition –

Just like Capcom Arcade Stadium before it, Capcom Arcade 2nd Stadium has plenty of additional features that'll allow arcade veterans and newcomers alike to customize the experience to their liking, including the ability to save and load mid-game with save slots, a rewind button to turn back the clock on critical mistakes, and even customize the game speed and difficulty level of most games to apply to your liking. Additional, optional visual filters can be turned on to provide a true retro-style experience, or turned off to enjoy the sharp, clean pixel art of yesteryear. Plus Invincibility Mode is also available as a free DLC, allowing players of all skill levels to enjoy each game without fear of taking a hit or losing a life. It's great for learning the ropes of a new game!

The unique CASPO Class system also returns from the first Capcom Arcade Stadium, allowing you to earn CASPO points as you play through games and complete Timed and Score Challenge modes. Put your skills to the test, and build up a collection of visual frames, 2D and 3D rendered arcade cabinet designs.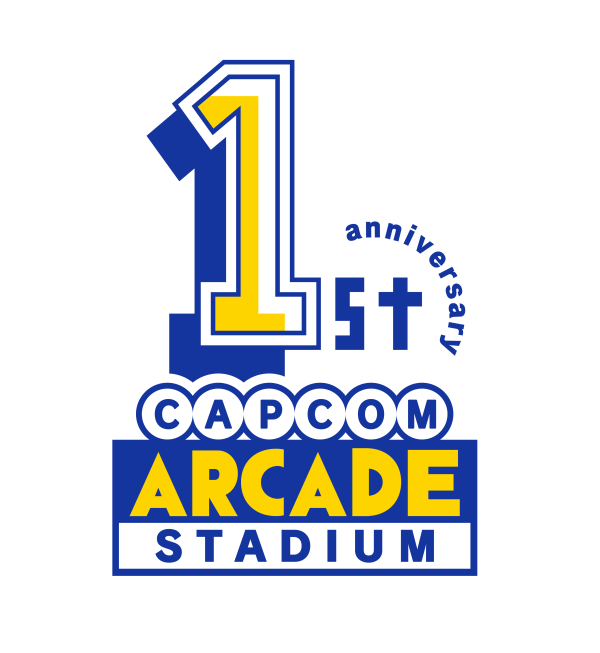 Speaking of the original Capcom Arcade Stadium, there's a handful of bonuses that are available to those who played and / or purchased games from the first CAS. All players who have Capcom Arcade Stadium save data, no matter the game, will get access to Capcom Arcade Stadium Music & Lights content in CA2S, while players who purchase at least one game from the first CAS will get access to the Instruction Card Backgrounds content. Plus, for a limited time, Street Fighter II – The World Warrior – for the original Capcom Arcade Stadium is available as a free download to celebrate!
Finally, all players who pre-order or purchase Capcom Fighting Collection shortly after its launch on June 24th will be entitled to a free download of Three Wonders when Capcom Arcade 2nd Stadium launches on July 22nd.
In addition to all the arcade goodness, we've got one more reveal today: The Capcom 39th Anniversary logo!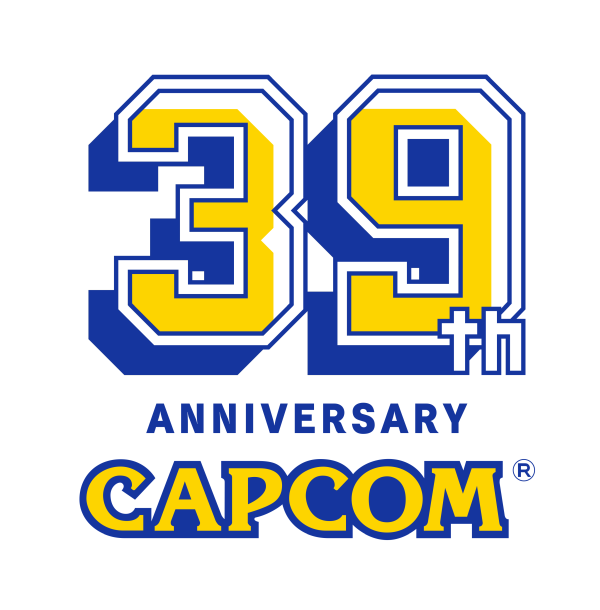 In Japanese, the numbers 3 and 9 are pronounced "san" and "kyu". Say it out loud, and it sounds a bit like "thank you", doesn't it? This is our way of saying thank you for supporting Capcom for 39 years, and we're still going strong thanks to all of our dedicated fans.
That's all we've got for now, but keep an eye out on the Capcom USA Twitter, Facebook, and Instagram for more news as it drops!