EN

KURAE! The Great Ace Attorney Chronicles summons you to court on July 27th!
This is a moment that oh-so-many of you have been waiting for. (It takes seafaring vessels a while to get across the sea, you know.) The Great Ace Attorney Chronicles brings together two amazing games previously only released in Japan: The Great Ace Attorney: Adventures and The Great Ace Attorney 2: Resolve. Join Phoenix's Wright's ancestor, Ryunosuke Naruhodo, as he takes his first incredibly nervous steps into a courtroom in Meiji era Japan to defend his very first client: himself! Soon after, it may seem like you'll be saying yoi tabi o to Ryunosuke as he leaves Nippon, but you'll be joining him on his journey as he embarks on adventures that will take him overseas to England's courts and back again.
Ten novel adventures await you, taking place about a century before the events of the original Phoenix Wright: Ace Attorney. As Ryunosuke travels from his home in Japan to foreign soil in Europe, he'll make his case in court and defend the innocence of his clients. A different region – and a different time period – means a brand new cast of weird and wonderful people that will stand with, and against, Ryunosuke on his many escapades as well. Seems like being a magnet for peculiar characters runs in the family.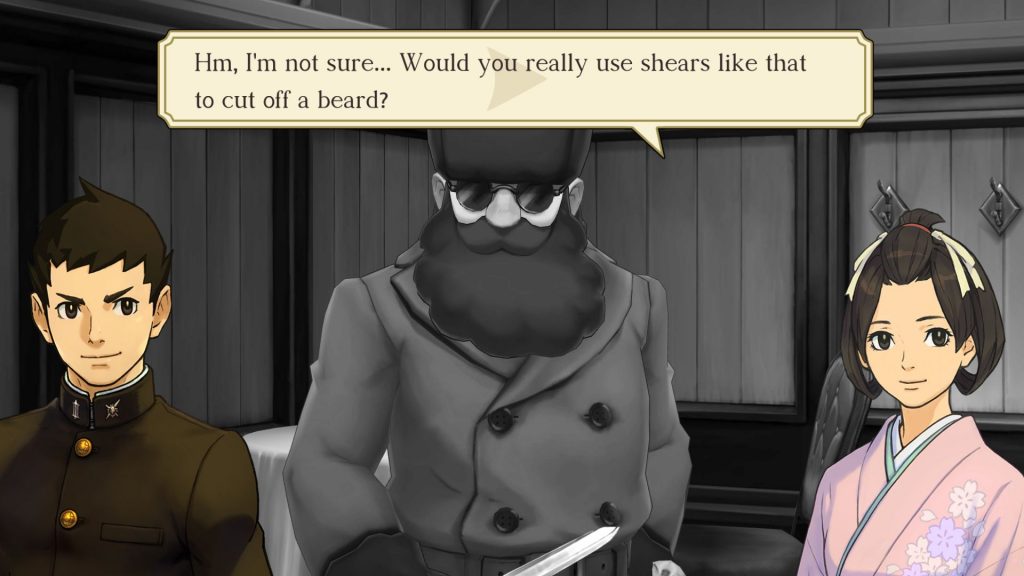 For example, there's Kazuma Asogi, an assertive and dashing student who serves as Ryunosuke's mentor in his first court case. Joining Ryunosuke on his travels is the well-read legal aide in training, Susato Mikotoba, who's always willing to lend a hand and a bit of advice to Ryunosuke as he makes his case in court and investigates crime scenes. And of course, you'll also find assistance from the incredible ace detective…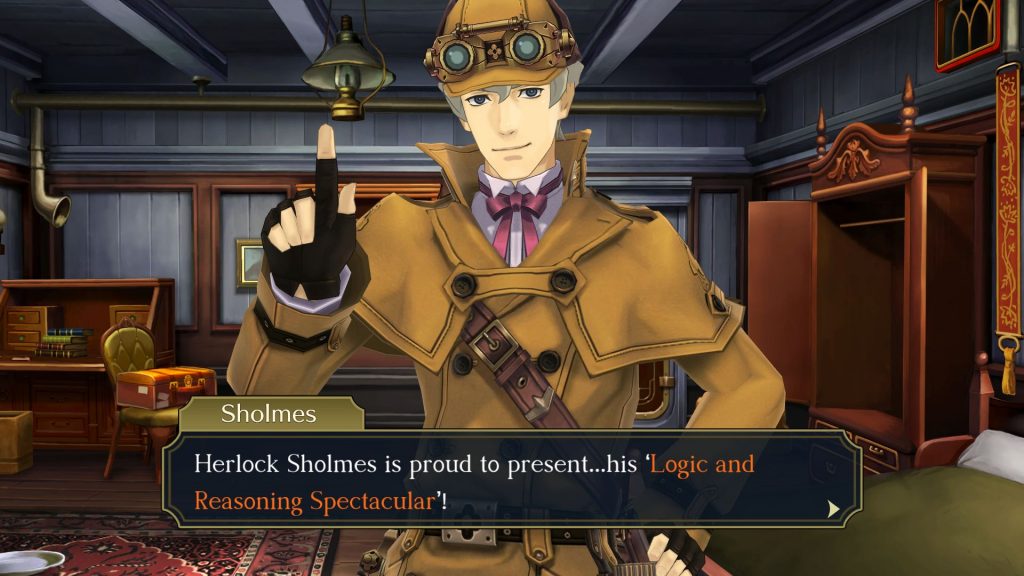 … Herlock Sholmes! This energetic detective is one of the best in his field, if not a bit, shall we say, over-eager to deduce the true nature of crime scenes and evidence placed before him. His eye for detail can't be ignored despite his outlandish personality, but it'll be up to you (and Ryunosuke) to make sense of his wild deductions. Not to be outdone, however, child prodigy and young author Iris Wilson is always willing to lend her expertise to any scenario.
Ryunosuke will meet friends and foes alike on his journey, including dodgy witnesses, enigmatic adversaries, and of course, ruthless rival prosecutors that will stand in his way. There's the oddly familiar face of Taketsuchi Auchi – a distant relative of the Payne family, perhaps? – and the cold, calculating van Zieks, a prosecutor whose silver hair, steely eyes, and very presence in the courtroom seems to summon the specter of death.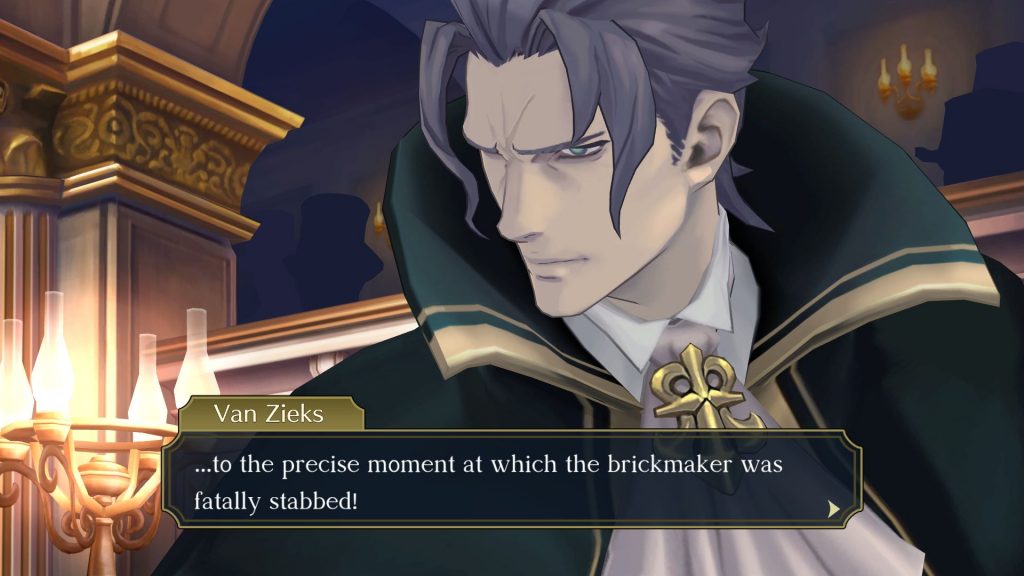 While the faces, the places, and the era may be different, some things never change. You'll still need to gather evidence at crime scenes and defend your client in court if you want to prove their innocence, and The Great Ace Attorney Chronicles offers classic gameplay with plenty of new improvements on both fronts!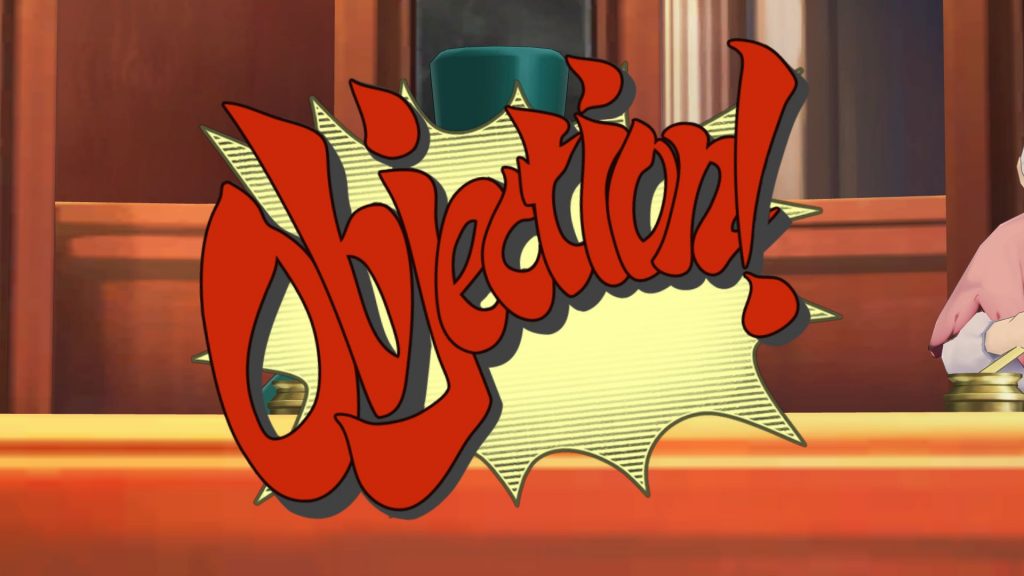 How will you discover the truth behind each case, you ask? When you're not busy with courtroom drama, you'll be exploring crime scenes to gather evidence that might be useful in court. Beautifully rendered environments are packed full of small details that are fun to explore as you hunt for evidence, while colorful dialogue can spark conversations about even the most mundane of objects, like a simple ladder. (Or is it a step-ladder?) Investigating specific pieces of evidence in 3D allows you to take an even closer look, and discover details that might be missed otherwise. As you grill witnesses on the scene for information and gather up clues, you'll also team up with the remarkable Herlock Sholmes in a "Dance of Deduction" to discover new insights and facts.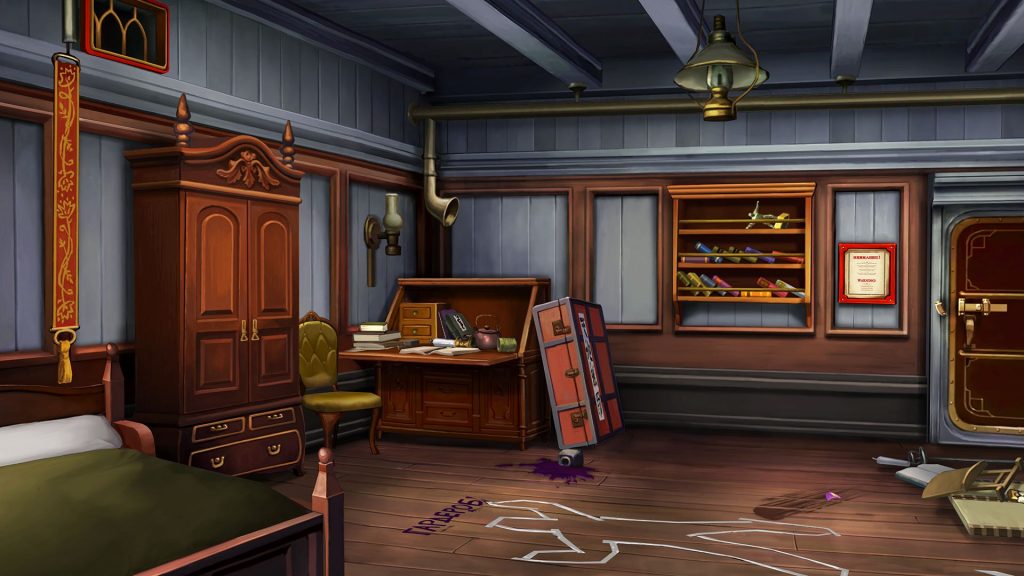 Haven't brushed up on your Japanese lately? That's all right, we've got you covered, no travel guide or phrase book needed. Japanese text and script on evidence has been kept intact, and hovering over key parts of items will provide helpful English subtitles. Be sure to examine every piece of evidence for information, context, and additional clues – or even just some fun banter. Once you've gathered up all the evidence and testimony you can with the support of Susato, Herlock, and others, you'll be ready to step into court to defend your client!
Courtroom gameplay itself has been revamped, keeping the classic drama and back-and-forth action that you expect from the Ace Attorney games. With a new location comes a new twist, however. While cases in Japan typically have the Defense and Prosecution argue in front of a judge, the English court system does things a bit differently by introducing a jury. Far from being passive observers, members of the jury will raise their own objections and come to their own conclusions. In fact, you won't just be presenting evidence and making your case to the Judge. "Summation Examination"will have you persuade the jury by pointing out conflicting statements and presenting evidence to counter their claims. It'll be an uphill battle against both the prosecution and the jury, but turning things around when they seems like they're at their worst is what being an ace attorney is all about, isn't it?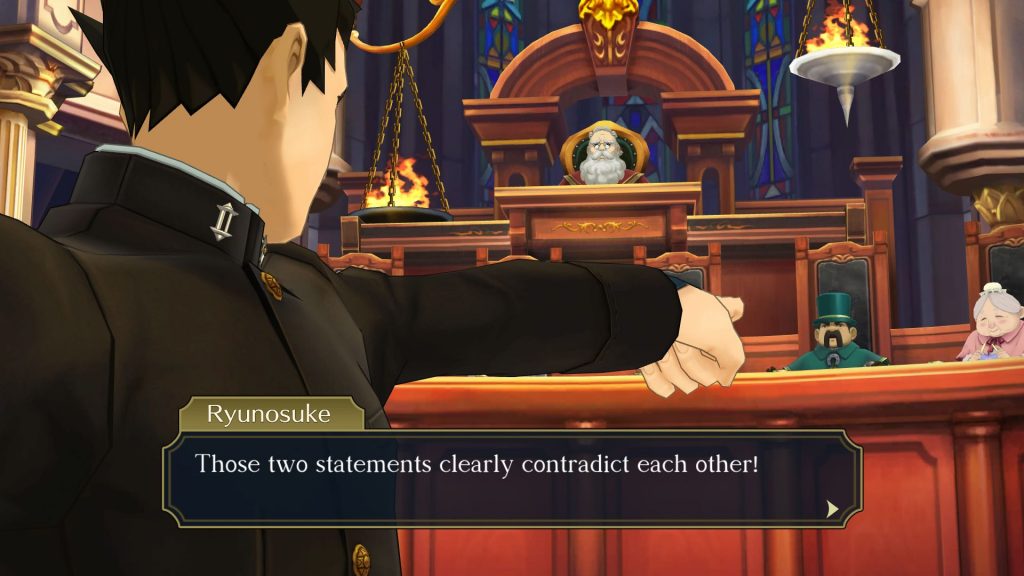 And hey, I get it – courtroom battles are intense, and trying to find all the evidence at a crime scene can wear out even the best attorneys. The Great Ace Attorney Chronicles introduces a brand new feature to the franchise for fans and newcomers who want to enjoy a more stress-free experience: Story Mode! Just as it says on the tin, this mode allows you to kick back and enjoy the story while the game effectively plays itself. No need to dig for evidence at crime scenes or find just the right piece of evidence in court; you can enjoy the game as if it were a visual novel or even a TV show. This mode is purely optional and can be toggled on or off whenever you wish during gameplay.
Beyond that, the collection includes a grand number of additional features. Take a stroll through a gallery of art and illustrations, complete with commentary from the art director, and watch moving pictures (i.e. fully animated videos) from the story. Echoing Ryunosuke's pond-hopping adventures, you can freely switch between English and Japanese audio, as well. I trust you won't be saying "IGIARI" – er, I mean, OBJECTION to that, and that's not the last of it, either! Eight additional "Escapades" (mini-episodes separate from the main story), two "Special Trial" videos, thirteen video clips from "Ryunosuke Naruhodo's Seven Days of Sin", and three alternate, optional costumes for The Great Ace Attorney 2: Resolve are all packed in for the ultimate The Great Ace Attorney experience.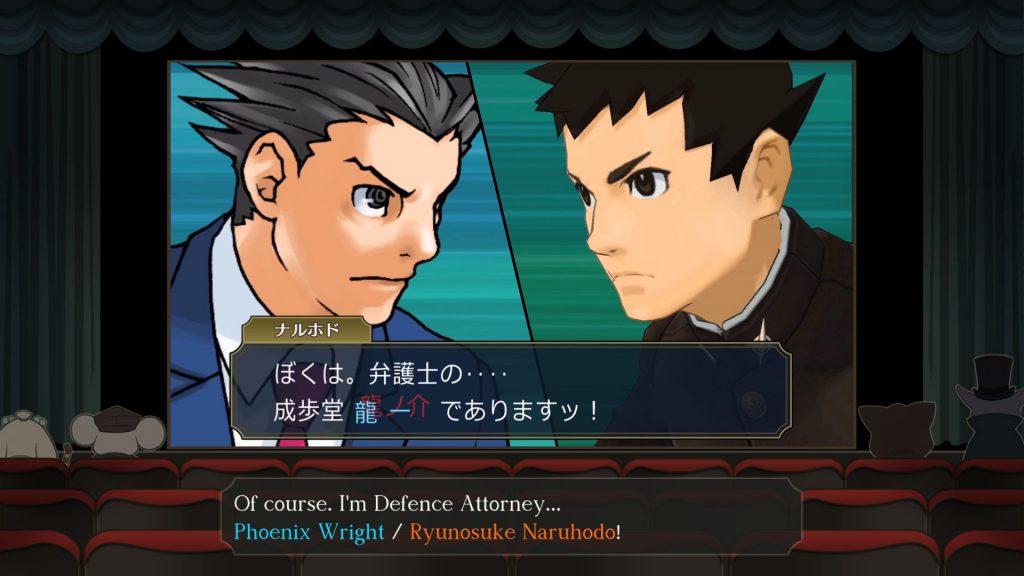 From Ryunosuke to Phoenix, being an ace attorney really does run in the family. We can't wait to show you more of what this collection including The Great Ace Attorney: Adventures and The Great Ace Attorney 2: Resolve has to offer. You won't have to wait long to take those first steps behind the defense's bench, as The Great Ace Attorney Chronicles takes you to court on Nintendo Switch, PlayStation 4, and Steam on July 27th!