EN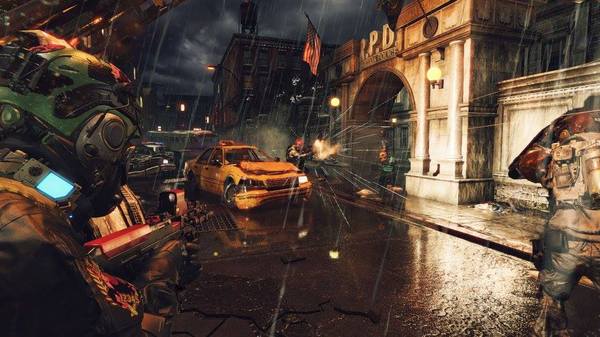 Free Umbrella Corps Demo Coming this Weekend
Jul 22, 2016 // Tim
Update: This weekend's demo has officially ended. Thank you for playing!
Dedicated mercenaries have been climbing the ranks in Umbrella Corps for over a month, but now we're inviting everyone to join the battle. This weekend, new players can join the corps and try a free limited time demo of Umbrella Corps for PS4. Existing owners and demo players will be able to play together during the demo period.
In Umbrella Corps, players face off in intense, fast-paced 3 vs. 3 online battles in maps inspired by iconic locations from the Resident Evil universe. Zombies, undead canines, and other abominations also wander the battlefield. These idle creatures will leave players alone as long as their Zombie Jammers are intact, but if it takes damage they'll swarm without mercy.
The feature-rich demo includes access to online modes and maps set on the streets of Raccoon City, the derelict RPD building, and even the iconic Spencer mansion. For more on the latest free Spencer Mansion DLC for Umbrella Corps, click here .
The demo begins at 12:00am PDT on Friday, July 22, and runs until 11:59pm PDT on Saturday, July 23. We hope you enjoy your 48 free hours playing the game!
Check out the Umbrella Corps website for more information, or head straight to the PlayStation Store .