EN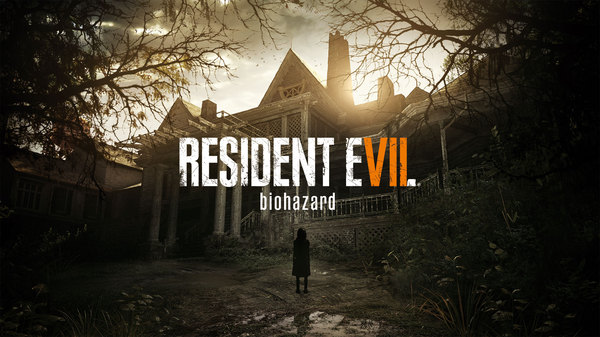 Resident Evil 7 biohazard Ushers in a New Era of Fear
Jun 14, 2016 // Tim
Horror fans all have one thing in common: We live to be terrified. Capcom has heard fans' masochistic cries for a Resident Evil game far more terrifying than anything that has come before it. Resident Evil 7 biohazard is the harrowing homecoming you've been waiting for, and it's coming to PS4 (with the full gameplay experience also available via the included PlayStation VR Mode), Xbox One, and Windows PC (Steam and Windows 10 Store).
PlayStation Plus RE7 Demo on PS4
Capcom announced Resident Evil 7 biohazard , the next major entry in the famed Resident Evil series, today during Sony's press conference at E3 2016 in Los Angeles, California. While Resident Evil 7 draws from the series' roots of atmospheric survival horror, it also delivers a whole new level of terror. In the classic Resident Evil games of yesteryear, players braced for fear in the first-person via the creepy door-opening scenes, and Resident Evil 7 ramps up that tension with an immersive first-person view and a photorealistic graphical style.
Capcom is able to achieve a shocking degree of visual fidelity thanks to the new proprietary in-house RE Engine that includes VR oriented tools. Last year's "KITCHEN" tech demo for PlayStation VR was in fact built on this new engine as well. With the RE Engine plus industry leading audio and visual technologies, you experience every abhorrent detail up close and personal in Resident Evil 7. Playing the game in the PlayStation VR Mode escalates the unsettling feeling of presence to a level that horror fans have never experienced. That's right, the full gameplay experience is available in the included PlayStation VR Mode from beginning to end. No Resident Evil you've ever survived could prepare you for this.
Of course, a horror story is only as frightening as its setting, and Resident Evil 7 pays tribute to the franchise's origins on this front as well. Resident Evil 7 is set after the events of Resident Evil 6, taking place in modern day and revolving around a foreboding, derelict plantation mansion in rural America. Players must explore and survive the horrors within the mysterious, sprawling estate.
Courageous PS4 owners can get a taste of this exciting new chapter of the Resident Evil series by downloading the "Resident Evil 7Teaser: Beginning Hour" demo. This free demo of Resident Evil 7 is available exclusively to all PlayStation Plus subscribers at this time, and offers a sense of the intense and terrifying experience awaiting you. We don't want to spoil your time playing Beginning Hour by offering too many details, so start your download now and prepare to face your fears.
Pre-orders for North America via the PlayStation Store are available starting today and come with the exclusive Resident Evil 7 dynamic PS4 theme. True survivalists who pre-order the Standard or Digital Deluxe version of Resident Evil 7 will receive the Survival Pack, which includes an early unlock to the hardest difficulty mode as well as a special item set when the game releases. Pre-orders for Xbox One and PC will be available soon.
The Resident Evil saga started 20 years ago with the launch of the 1996 original, and this exciting new evolution makes now the perfect time to be a fan. Experiencing the exploration and immersive atmosphere in the new, unnervingly intimate first-person view of Resident Evil 7 is guaranteed to be the stuff of nightmares when the game releases for PlayStation 4, Xbox One, and PC on January 24, 2017.