EN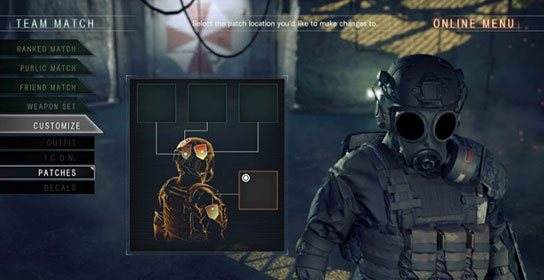 New Details on Player Customization Options in Umbrella Corps
Apr 07, 2016 // Tim
Umbrella Corps pits players against one another in dangerous battlefields brimming with bio-organic threats likes zombies and Ganados. Outfitting your mercenary with powerful gear is critical for dominating in battle against both human and inhuman enemies. Today we've got new details on how players will be able to customize their own weapons, armor, and character emotes.
For the uninitiated, Umbrella Corps is a competitive, online third-person shooter set in the Resident Evil universe. Match types like One-Life Match and Multi-Mission Mode generally involve up to three-on-three shootouts that reward quick reflexes and steady aim. Zombies, infected canines, and other B.O.W.s will also swarm players if their Zombie Jammers take damage during a shootout, adding the tension of a looming threat to every battle.
Defeating rival teams of mercenaries and eliminating zombified threats on the battlefield are examples of ways players earn points that can be used to unlock parts to customize your mask, helmet, shoulder armor, body armor, and Zombie Jammer parts. Players can swap out different designs of their zombie-nullifying backpack. You can also express your inner merc by plastering your body armor with awesome decals like B.S.A.A. patches, Umbrella logos, and deep cuts like the Spencer Family crest.
Powerful new weapons can also be unlocked and customized. For example, the Doberman Pincer is a lethal shotgun that devastates enemy players and creatures alike, and is perfect for shutting down attempted Brainer melee assassinations. The K-12 AX is a well-rounded SMG, delivering a balance of range and fire rate. The Samurai Edge is a legendary firearm from the Resident Evil series – a modified, enhanced S.T.A.R.S. handgun designed by the Kendo's Gun Shop of RE 2 fame. Each weapon can be decked out with a range of helpful scopes to boost accuracy or suppressors to keep your location concealed during matches.
Players can also customize their emotes using a system called I.C.O.N. (Interconnected Communications Operations Network). These interchangeable I.C.O.N. emotes let players use sounds and gestures to nonverbally communicate with other players quickly, whether that means leaping into the air with the celebrator "Woo-hoo" emote or even utilizing animal noises. Whatever gets the job done.
Umbrella Corps is coming to both PC and PlayStation 4 as a digital download for $29.99. Originally scheduled for release in May, Umbrella Corps is now launching just a little later on June 21 so the development team can spend some extra time optimizing the game to bring you the best experience possible.
For more on the customization options of Umbrella Corps, watch the video below.
Check out the new screens, too!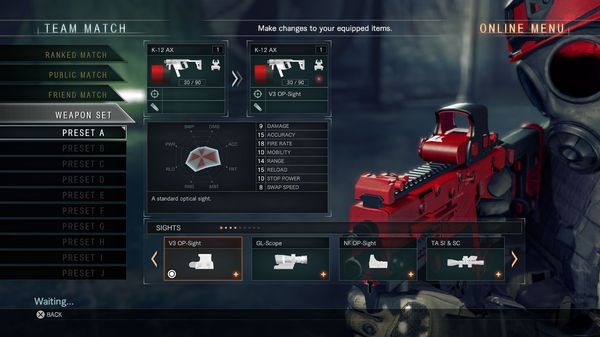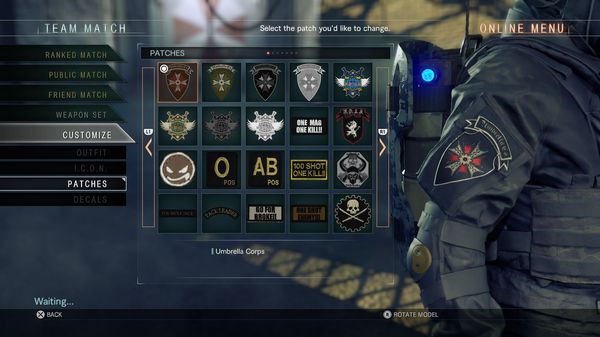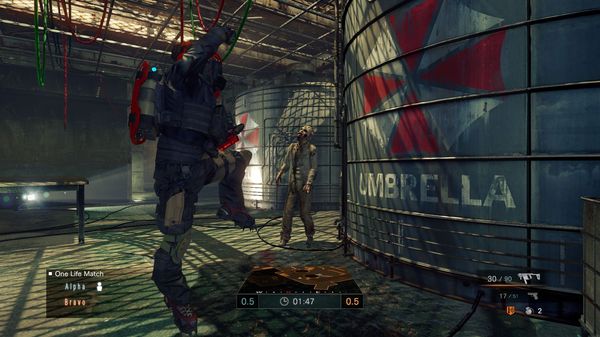 The "Woo-hoo" gesture demonstrated in full force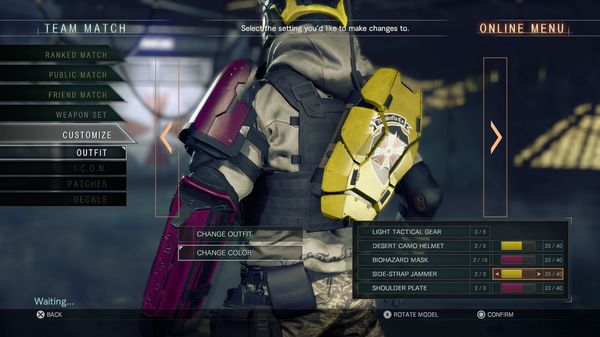 Check out more screenshots of mercenary customization in Umbrella Corps at our Facebook Page .