EN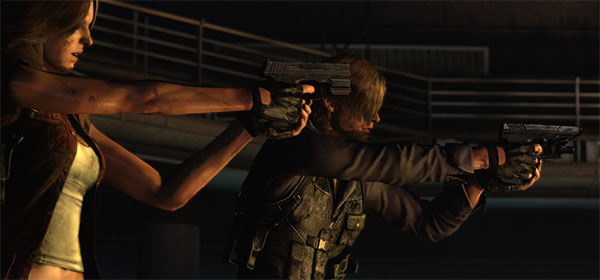 Resident Evil 6 Is Now Available On PlayStation 4 & Xbox One!
Mar 29, 2016 // Tim
The deadly C-Virus has now been unleashed upon a new generation of systems. You can now download Resident Evil 6 and embark on a massive co-op adventure for PlayStation 4 and Xbox One. The game is available digitally everywhere for MSRP $19.99, and U.S. Resident Evil fans can also grab physical versions at the same price for their collections.
Resident Evil 6 stars a collection of extensive, action-packed campaigns, including series veterans Leon S. Kennedy, Chris Redfield, Sherry Birkin, and Ada Wong. The C-Virus is spreading at a rapid rate across the world, forcing the hand of anti-bioterrorism operatives to eradicate the outbreak and its deadly mutations. Players can team up with a friend for two-player cooperative action throughout each campaign (split-screen or online). When playing online, special battles bolster the number of player-controlled co-op allies from two to four, which is helpful when facing off against foes like the powerful, persistent Ustanak.
This release of Resident Evil 6 comes packed with all the multiplayer and Mercenaries modes released via DLC for consoles (including No Mercy mode originally available only on PC). In addition, the new Cycle Mode automatically places you in recommended multiplayer modes, like 3 vs. 3 Siege Mode or Survivors Mode, which is playable as a free-for-all or team battle. Resident Evil 6 also includes each character's alternate costumes, including polygonal classic PlayStation-era variants and stylish EX versions of each character, such as a swashbuckling Leon.
Not only is Resident Evil 6 out now, but you can look forward to PlayStation 4 and Xbox One versions of Resident Evil 5 and Resident Evil 4 coming later this year.
You can also take a look at Resident Evil 6's new box art below. Be sure to check out the rest of the screenshots in our Facebook gallery.