EN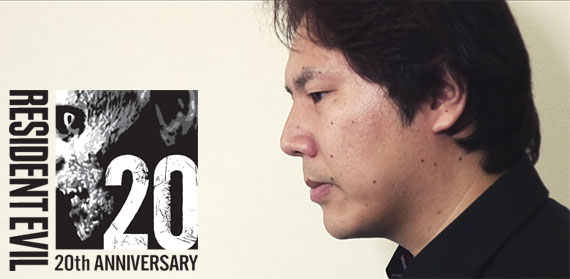 Resident Evil Producer Hiroyuki Kobayashi Reflects On 20 Years Of Horror
Mar 22, 2016 // Tim
The survival horror genre was born 20 years ago on March 22, 1996 with the release of Resident Evil. The PlayStation classic succeeded in terrifying players with flesh-eating zombies and the foreboding atmosphere of the mansion. The revolutionary horror title couldn't have happened without the work of the talented and sadistically creative developers at Capcom, including franchise veteran Hiroyuki Kobayashi. To kick off the 20th Anniversary or Resident Evil, Kobayashi discusses time working with the trend-setting series in a new video.
In the video below, producer Kobayashi discusses his perspective on the past 20 years of Resident Evil, from his work on the PlayStation original to the present. Kobayashi recalls his role on the very first Resident Evil programming a variety of memorable enemies from pesky crows to a certain abomination lurking deep within Umbrella's secret lab. He also touches on the revolutionary gameplay of Resident Evil 4 and how it influenced his work on the series. Finally, Kobayashi-san delivers a special message directly to Resident Evil fans across the world.
The celebration of Resident Evil's 20 strong years doesn't end there. Be sure to check back today for Part 1 of our retrospective of the core Resident Evil titles.