EN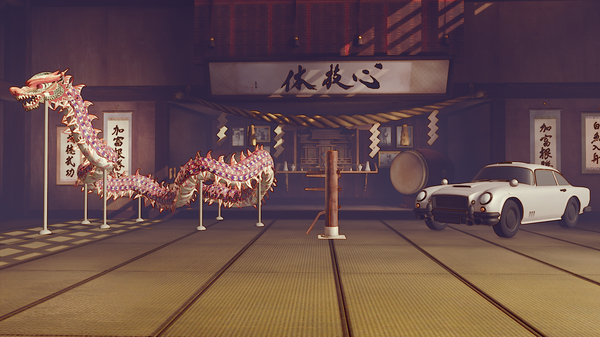 Introducing Dojos to Street Fighter V: Arcade Edition Opening on September 25!
Receive a free stage, build a community, and channel your inner interior designer when the doors to your own personal dojo open on September 25!
In need of a community to join? Want to only play against casuals? Dojos are a new browser feature that will bring a vast amount of possibilities to improve your creativity and ability to meet like-minded individuals. Whether you're looking for players who main the same character, players in the same country, or even players who want to talk about how much Chun-Li likes candy, you can create or find any dojo to your liking. Let's start with the most exciting part of dojos: the free stage!
FREE DOJO STAGE
Every player who syncs their account on the official Shadaloo C.R.I. website and joins a dojo will receive the Dojo stage for free! This meditative stage reflects the look of a traditional dojo with an open area, wooden accents, and rays of light shining through. Although seemingly simple, the Dojo stage is unique in that it can be customized to fit your personal aesthetic.
If you're unfamiliar with Shadaloo C.R.I., it's an official source of information updated by the development team! You can discover lore about all your favorite characters in the Street Fighter universe, watch developer matches, get insight on character usage, see the current challenges for Extra Battle Mode, and much more!
VISIT SHADALOO C.R.I .
CUSTOMIZE YOUR DOJO STAGE
Once you have synced your account on Shadaloo C.R.I. and have joined a dojo, you'll have access to your dojo menu where you can customize your personal stage. Once in the "Customize Dojo" menu, you'll see the current representation of your dojo at the top and the available objects you can use to decorate beneath it. There are a large variety of objects that can be obtained such as vehicles, instruments, sports items, plants, statues, and much more! Show everyone a glimpse into your interests, decorate based on feng shui, or create your own tropical retreat. Your stage, your way!
Upon seeing an object you want to place in your Dojo stage, simply click on it and place it in one of the available spaces. Some objects take up more room than others – a cable car is much larger than a vase – so careful planning is a must. You can also rearrange your objects without having to remove them first by going into "My Settings." If you decide you want to completely wipe your Dojo stage and start fresh, there is an option to "Remove All" on the upper left of the screen – quickly turn that tropical retreat into a sports club!
You can obtain Dojo stage items in numerous ways, but most of them have specific unlock requirements, such as ranking high in the Dojo Rankings (explained below) or getting them through a separate set of readings in Fighting Chance. It's important to note that Dojo Fighting Chance readings are completely separate from the readings that offer costumes, colors, and art work, but can still be opened up in Menat's shop.
All that's left to do is to show off your Dojo stage to your friends and family at home, or by playing online. We can't wait to see how creative the community is!
CREATING AND MANAGING A DOJO
Dojos act as community hubs where the Grand Master is the leader. The person who creates the dojo will immediately be assigned as the Grand Master, but can then hand the title over to another member if they do not wish to be the leader. Upon creation, the Grand Master can name the dojo, set the dojo emblem, write an introductory blurb about the dojo, set maximum number of members, who can approve a member application, and even create a flyer of sorts to attract members.
If you're looking for a dojo to join, you can search for them under a player's Fighter ID, the dojo ID, or other conditions. You can only apply for one dojo at a time, but have the ability to cancel your application if need be. However, you'll need to wait five minutes after cancelling an application to apply for another.
After joining a dojo, you can then view a list of dojo members, the dojo rankings, favorite characters, and profiles of other members. You can even add a comment to your dojo profile to let others know who you are, your personal goals, or random facts about yourself. It's a great way to get to know your fellow members!
Your dojo can also be linked to your Twitter account, making communication that much easier!
DOJO RANKINGS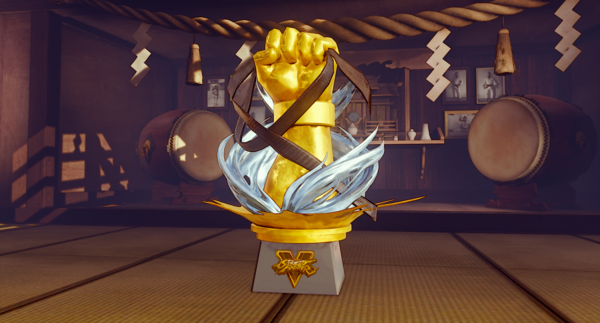 In the main dojo menu, you can visit "Member Ranking" to see how all members stand in the dojo. Every member will automatically have points applied to them upon playing Arcade, Survival, Extra Battle, Ranked Match, Casual Match, and Battle Lounge – the more you play, the more points you'll get. Although you will be able to see which member contributes the most, in the end, every point obtained will factor into the larger dojo rankings where all dojos are displayed on a leaderboard. If your dojo ends each month as one of the top ranks, everyone in that dojo will receive a special decorative object to show off, so work together because every point counts! Dojo rankings can be viewed at any time and go as far as the 10,000 th dojo and will begin in October 2018.
Build your dojo, grow your community, show some personal flair, and become the best dojo in the world. Dojos are coming to Street Fighter V: Arcade Edition on September 25, 2018!