EN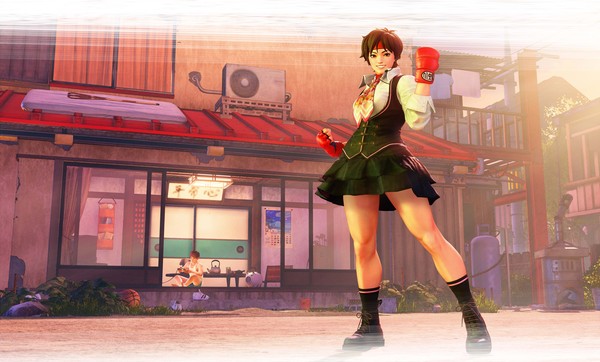 Sakura Is Coming to Street Fighter V: Arcade Edition on January 16! Entire Season 3 Roster Announced!
After our huge announcements during Capcom Cup 2017, we're certain you need a recap! We revealed all six characters coming to Season 3 of Street Fighter V by showing the beautiful cinematic opening of the upcoming Street Fighter V: Arcade Edition. There's no more gym class for Sakura, who will join the cast as the first character of Season 3, which starts on January 16, the same day Street Fighter V: Arcade Edition launches. Continue reading for more information on Sakura, as well as a few important notices about Season 3.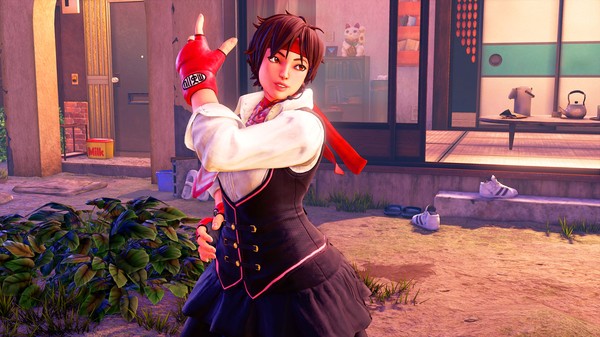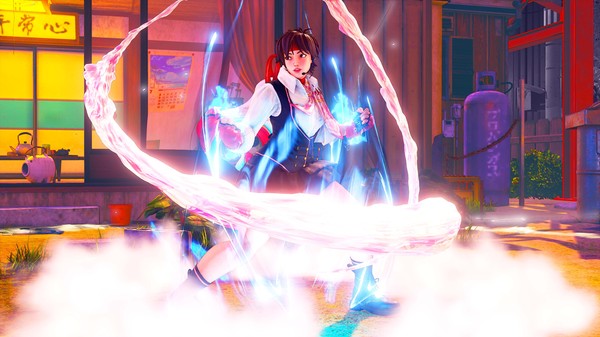 First appearing in Street Fighter Alpha 2, Ryu's number one fan returns to the series with a new outlook on life. After graduating high school, Sakura now works part-time at an arcade, but wonders what decisions she needs to make in order to be satisfied with her future.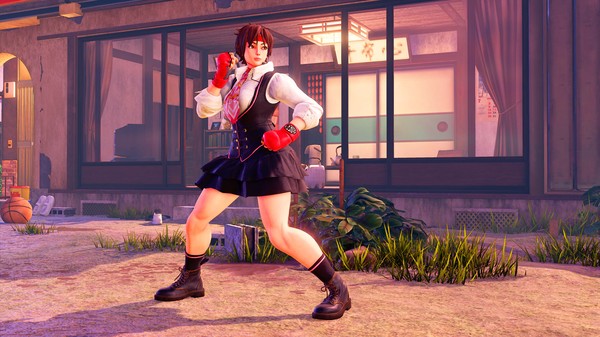 This time, Sakura has a new move, Tengyo Hadoken, where she fires a fireball diagonally into the air that can act as an anti-air. In addition, her V-System that is detailed below gives her more tools to open up opponents. Overall, Sakura's fighting style remains similar to her past appearances as she pummels opponents with flurries of quick attacks along with her trademark Hadoken, Shouoken, and Shunpukyaku.
V-Skill: Haru Kaze
Sakura leaps into the air towards the opponent, which can then be followed up by three different options. Hitting punch will result in one of her signature moves, Sakura Otoshi, which can be pressed up to three times to continue the combo. Following up with a kick will trigger Oukakyaku, a forward flip that can act as a divekick. Finally, pressing throw (LP+LK) after Haru Kaze will result in Kashinfu, a command grab that that sees Sakura using her opponent as a spring board to jump back.
V-Trigger I: Haru Arashi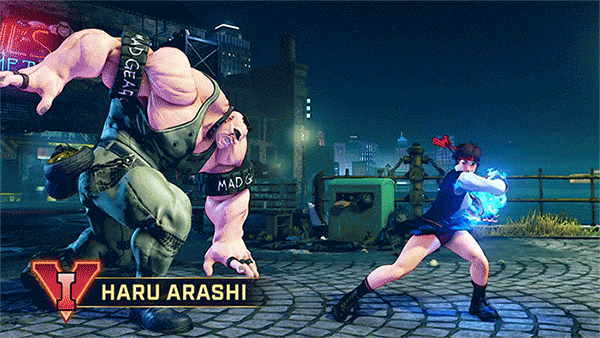 Upon activation, Sakura's fists are enveloped by blue energy that powers up Hadoken and Tengyo Hadoken, giving them both an additional hit. Landing a hit will also cause your opponent to be put into a juggle state giving you an opportunity to land additional attacks. She can also press HP+HK again to use Hogasho, a powerful palm thrust.
V-Trigger II: Sakura Senpu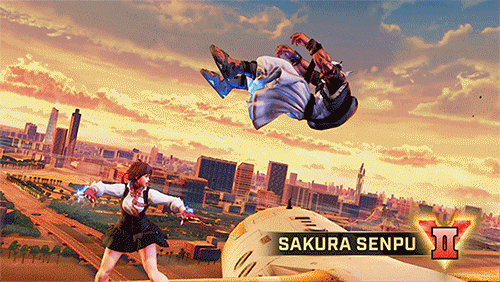 This time, Sakura's fists and feet become enveloped by blue energy that powers up Shouoken and Shunpukyaku. Landing a hit will send your opponent flying into the air where you can cancel into V-Skill to follow up with either Sakura Otoshi or Oukakyaku. Both moves are improvements to their EX version and can be performed up to four times before Sakura Senpu ends.
Critical Art: Sakura Rain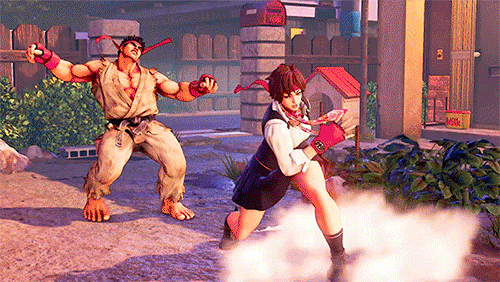 Sakura's Critical Art draws inspiration from her past Super Combos. If used away from the opponent, it will only be a high-damaging Hadoken. However, if Sakura can land this Critical Art right next to the opponent, it'll go into a special animation that deals significantly more damage.
Kasugano Residence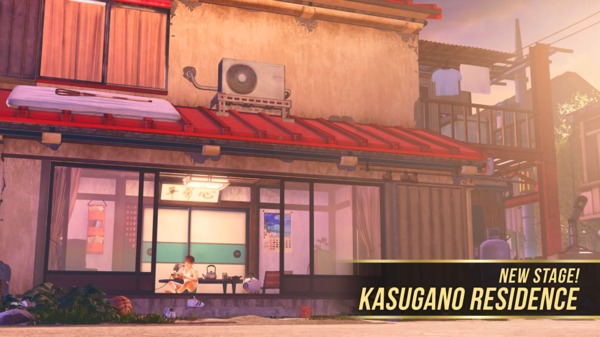 With as long as Sakura's been around, there's a great deal of nostalgia with her return to Street Fighter. We've decided to tug on those strings even more by adding her classic stage, Kasugano Residence, into Street Fighter V: Arcade Edition complete with her adorable dog and younger brother, Tsukushi .
SEASON 3 UNVEILED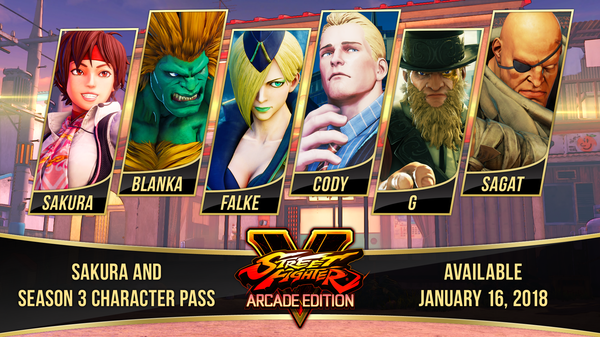 We hope players across the world enjoyed the opening cinematic of Street Fighter V: Arcade Edition played because we revealed more than just Sakura! Fan favorites Blanka, Cody, and the "king" Sagat will return with new characters Falke and G to complete Season 3!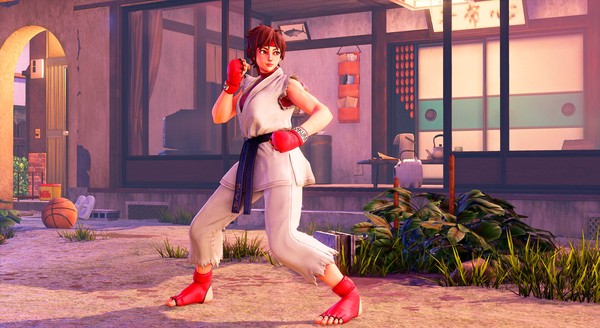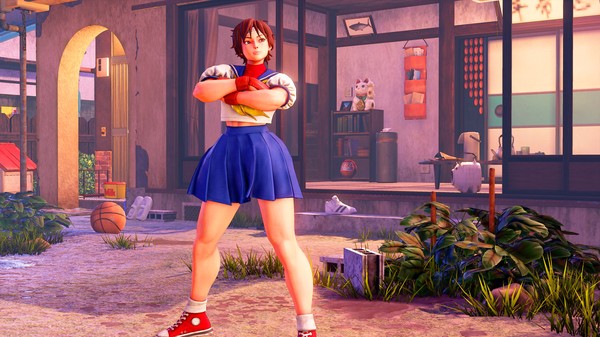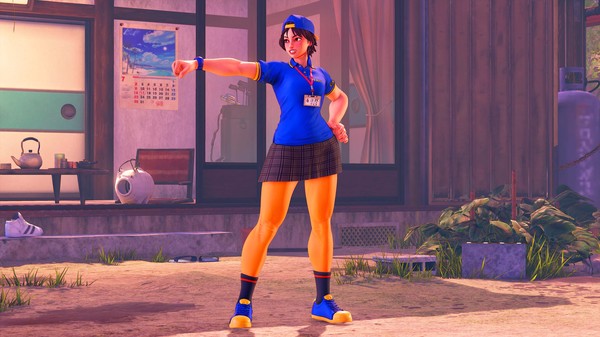 Sakura will be available in the Season 3 Character Pass for MSRP $29.99, which will include her Battle Costume with colors 3-10 and default costume colors 3-10 unlocked. The Season 3 Character Pass will be available on January 16, 2018! As usual, holders of the pass will automatically get Blanka, Falke, Cody, G, and Sagat when they arrive next year. Stay tuned for more information on the rest of the cast, including their stories and move sets! Beginning with Season 3, if you purchase each character individually with real money, you'll also get the same Battle Costume and colors as you would if you have the Character Pass.
If you purchase the Season 3 Character Pass from 1/16 at 8am PT to 1/29, you'll also receive nine costumes: the 30 th Anniversary Costumes for M. Bison, Guile, Ibuki, and Karin, along with the Nostalgia Costumes for Alex, Ibuki, Juri, Kolin, and Akuma! This promotion is only available in the Americas and Asia (Japan is not included).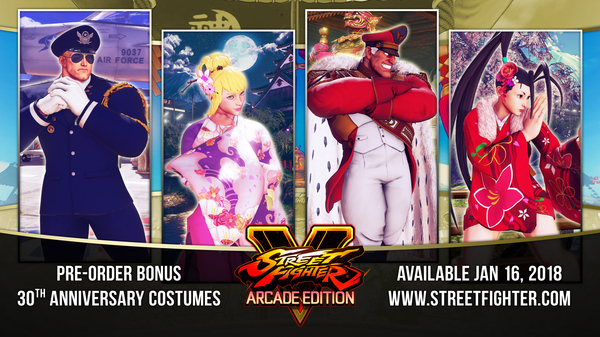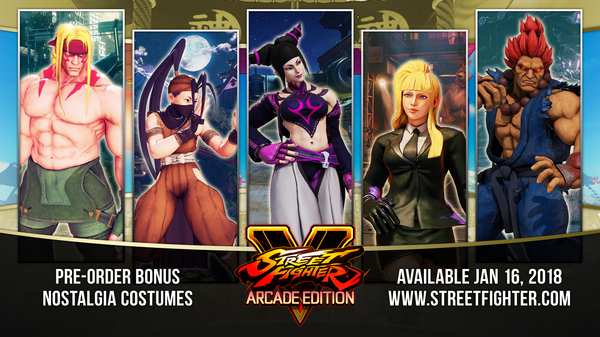 We wanted to blow the roof off of Capcom Cup this year with these announcements in order to continue the 30 th Anniversary Celebration! Coupled with the Street Fighter 30 th Anniversary Collection, 2018 will be an amazing year for all of us. We still have a lot to share about Street Fighter V: Arcade Edition, including a detailed look on Extra Battle Mode, the new V-Triggers, and more!
Make sure to follow us on Twitter and like us on Facebook to stay up to date on all things Street Fighter V: Arcade Edition!