EN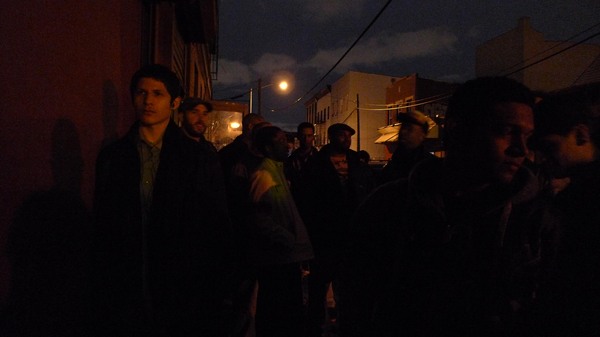 NYC SFC: Were you there? Over 300 Unity members were!
Oct 25, 2008 // Kramez
Street Fighter Club BLEW UP Brooklyn last night. Were you there? Over 300 of the East Coast's biggest Street Fighter fans turned up at Chief Bodega in Brooklyn to be treated to a storefront outfitted with an awesome array of phoney Street Fighter products , two secret basements filled with Super Street Fighter II Turbo HD Remix and Street Fighter IV, free pizza 'n sodas and (from all accounts) an excellent dj. There were even some minor celeb sightings, including the producer of Street Fighter Devotion.com and Mike Fass, who played Zangief on College Humor's Street Fighter: The Later Years .
Seth is still groggily recovering in Manhattan, but we'll get a full behind-the-scenes report up for you on Monday. Until then, check out what some of the attendees are saying in their blog postings. We'll add more links to blogs and pictures as they go up on Unity! Email me or s-kill as you add pictures or postings.
Lou from A Mellow Moment was there!
Scarecrow was there, and drew pictures to prove it!