EN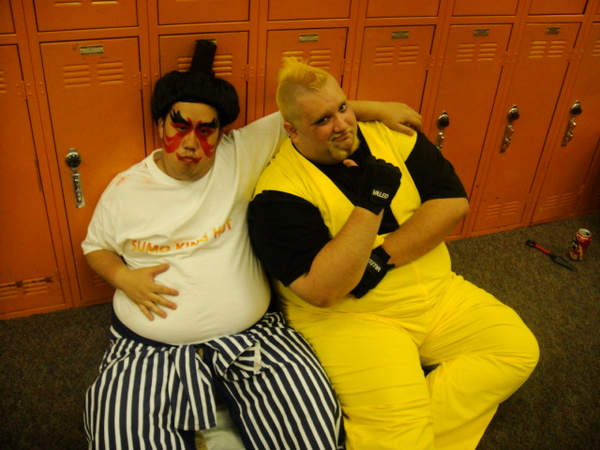 On the Set of Street Fighter High the Sequel
Hope everyone had a great Fourth of July weekend and enjoyed the many BBQs, I know I sure did. It's been awhile since I've posted here on Unity. Hope you all didn't miss me too much.
Awhile back, jgonzo posted a little fan film called Street Fighter High, written and produced by my friend Jennifer Zhang. If you forgot or haven't seen it yet, click here and check it out. With over 500,000 views on the internets, Jennifer decided to do a sequel.
So last weekend, I went down to Los Angeles for the first time in a LONG time NOT for work (sort of) and make an appearance in the film. Originally I was to be casted as a regular student but got promoted to being E. Honda. Sadly I didn't have any lines, but it was definitely fun to be part of the sequel. I also got to work with an awesome cast of characters which some are part of Capcom-Unity as well. Some of the Unity members include: EDG , Shadow_Lady_Chun-Li , Princess_Aura , BushinMaster and MoMakoto .
With one last scene still needing to be filmed, expect the sequel to come out soon. Hit the jump to check out some pictures from the set of Street Fighter High the Sequel.