EN

CAPCOM RULES SAN DIEGO COMIC CON 2011
Jul 12, 2011 // Snow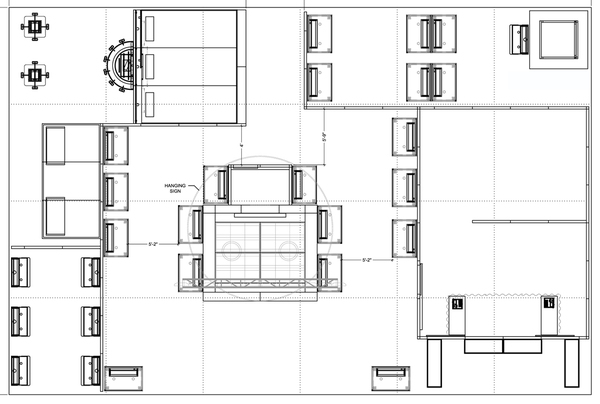 Francis, Creative and Event Director extraordinaire here at Capcom is giving you the full details of what we're doing this year at Comic-Con. Take a look!
Capcom fans are in store for the biggest, baddest, and most fun CAPCOM experience ever at San Diego Comic Con this year! We already have the reputation for putting on the most exciting booth on the show floor, delivering fun, surprise-filled panels, and awesome stunts and promotions every year. Just when you thought we couldn't get bigger, we are – we're going to blow the doors off our past success in 2011!
GAMES GAMES GAMES!
It's all about the games, first and foremost! This year, we have MORE game demos than ever before. Be among the first people ever to play our upcoming hits such as STREET FIGHTER X TEKKEN, DRAGON'S DOGMA, RESIDENT EVIL: OPERATION RACCOON CITY, ASURA'S WRATH, DEAD RISING 2 OFF THE RECORD, RESIDENT EVIL REVELATIONS, STREET FIGHTER III: THIRD STRIKE ONLINE, STREET FIGHTER IV: VOLT, and the latest mobile games from Capcom's mobile division, BEELINE. Plus, we'll have the WORLD PREMIERE of a top AAA game … which we can't announce until Comic Con 😉 but it'll be WORTH the wait AND you'll be able to PLAY it yourself!
TONS more below!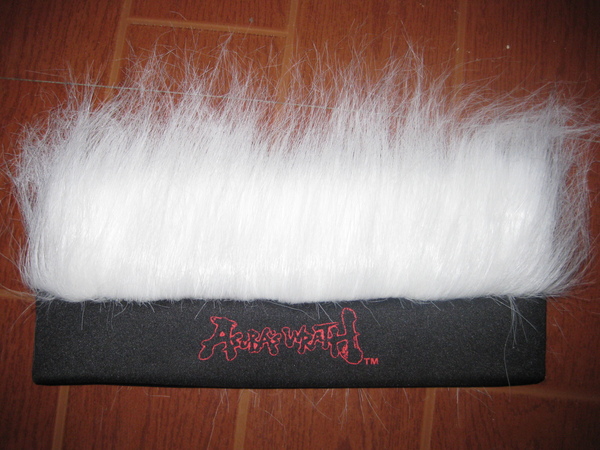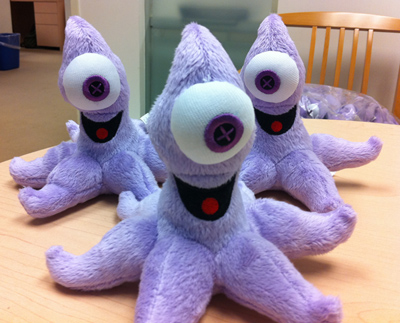 FUN FUN FUN!
There'll be constant programming in the Capcom booth from the moment the doors open til the final hour each day. We'll have our popular Fighting Games Tournaments where you get to show off your mad fighting game skills with the grand prize being an exclusive, Capcom-branded fight stick ($180 value). Regular Comic Con attendees already know that the booth will be stocked to the brim with the coolest giveaways and promos from exclusive poster prints, to shirts, to plush toys, to the ultra-cool SFXTK Bobble Budds! Plus, if you're really daring, step into the Asura's Wrath RAGE CAGE and see how loud you can scream. If you score high enough, you'll get your own Asura's Wrath hair which you can wear throughout Comic Con to the envy of all!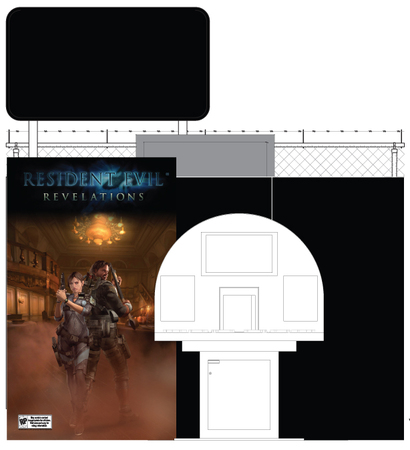 SPECIAL GUESTS!
We are honored to be joined by many of our esteemed game producers from Capcom Japan, Canada and USA this year to share the latest on the games that they are making and to talk to the fans to hear how they feel about Capcom's games. Legendary Street Fighter producer, YOSHINORI ONO, will be on hand several times during the show to meet with fans, sign autographs, and share the latest on Street Fighter X Tekken. Ono-san will also be appearing with KATSUHIRO HARADA, producer of the Tekken series. HIROYUKI KOBAYASHI, legendary producer of Resident Evil 4 and Devil May Cry 4, will be on hand to share the latest on his newest epic action game, Dragon's Dogma. KAZUHIRO TSUCHIYA will be available to talk about Asura's Wrath, and JASON LEIGH will be coming from Capcom Vancouver to share the latest on Dead Rising 2 Off The Record. Producers REY JIMINEZ will speak about Resident Evil: Operation Racoon City, and DEREK NEAL will show you everything you want to know about Street Fighter III: Third Strike Online. We also have the producer of the secret AAA game coming, but we can't tell you about that… 😉 All our producers will be appearing at the Capcom booth throughout the week to meet with fans for signings and pictures. Be sure to check the Promotions Signage at the booth for their appearance times.
PANELS!
Here's our panel schedule for Comic Con this year. Be sure to show up early, because we regularly fill the rooms to standing room only. We GUARANTEE there will be surprises as always!
Thursday, July 21 / 2:15-3:15
Street Fighter X Tekken
Room 6BCF
NOTE: THURSDAY = STREET FIGHTER DAY!
We encourage everyone to dress up as their favorite Street Fighter characters and come to the panel as well as visit the booth. There'll be special promos and discounts at the Capcom store if you do!
Friday, July 22 / 5:00-6:00
World of Capcom – Dragon's Dogma, Asura's Wrath, Dead Rising 2: Off the Record and more!
Room 25ABC
Friday, July 22 / 6:30-7:30
Resident Evil – All the Resident Evil titles coming up plus a look back at 15 years of Resident Evil fun!
Room 5AB
NOTE: FRIDAY = RESIDENT EVIL DAY!
We encourage everyone to dress up as their favorite Resident Evil characters and come to the panel and also visit the booth. There'll be special promos and discounts at the Capcom store if you do!
Saturday, July 23 / 11:00-12:00
Marvel VS Capcom 3
Room 25ABC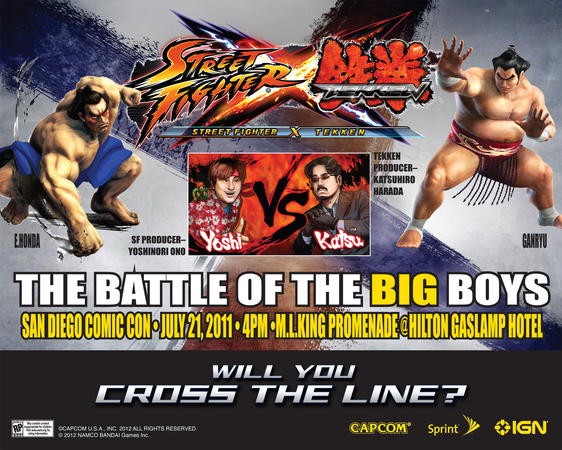 THE BATTLE OF THE BIG BOYS!
As if all the above wasn't enough, Capcom can't fit everything we want to share in just the San Diego Convention Center, so we've expanded across the street to the M.L. King Promenade directly across from the Hilton Gaslamp Hotel. We are partnering with IGN and SPRINT to share 20 more demo stations featuring out top fighting games!
Plus, on THURSDAY, JULY 21 at 4pm, we will host a spectacle that you won't want to miss. After the Street Fighter X Tekken panel, producers Yoshinori Ono (Street Fighter) and Katsuhiro Harada (Tekken) will lead their fans across the street to the IGN/SPRINT booth and decide once and for all, which fighting franchise is the best. Each producer will choose 10 of their most loyal fans who will dress up as either super sumo fighter E. Honda or Ganryu and battle it out in a series of Sumo Challenges. The losing producer will be in subjugated to a most humiliating punishment – we'll definitely be "crossing the line!" Be sure to show up early to secure your spot to see it all!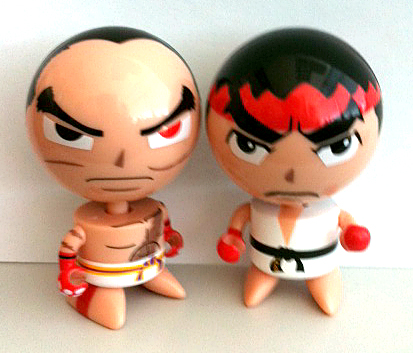 TAKE CAPCOM HOME!
When Comic Con's over, you'll have all your happy memories of time spent at the Capcom booth. You can also take Capcom home with you by visiting the CAPCOM STORE which will be jam-packed FULL of the hottest new t-shirts, games, collectibles, statues, toys, and one-of-a-kind items that were made for promotional purposes and not available anywhere else. Plus, it's the return of the mega-popular CAPCOM GRAB BAG packed full of valuable Capcom goodies for only $30 – this year featuring an ultra-cool bag design that is worth the price of the bag itself! (And look for the special Instant Prize Winning Ticket for a special giveaway in certain Grab Bags) Be sure to complete you Bobble Budds collection while you're at it! There's 8 different ones to collect! Check out the awesome new Kid Robot Street Fighter vinyl figures series – debuting at Comic Con. Book collectors, here's your chance to complete your Capcom art books collection at special show prices! PLUS: We love our fans so much, the Capcom store will pay your sales tax! There's no way you won't find something you won't want at the Capcom store.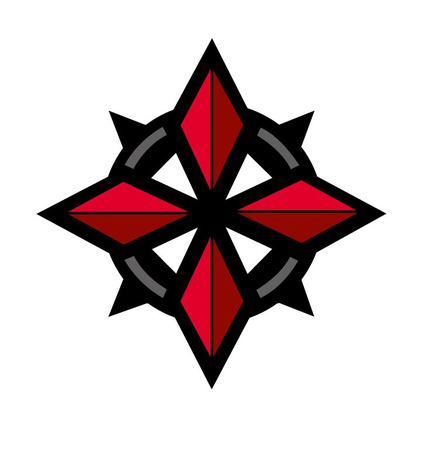 This logo is actually a USS die cast pin you receive for playing the Resident Evil Operation Raccoon City Demo!
SEE YOU SOON!
The biggest thrill of Comic Con for us at Capcom? Meeting YOU! We mean that with all sincerity. We live and work in the video game industry all day and are basically tired of talking to each other. Meeting the fans, playing games with you, hearing what you like (and not like) about Capcom games, what games you want us to make, and anything else on your mind is what it's all about! Everything you just read above, we do it for YOU! Please come enjoy it all and make it a point to share some time with any of us in the Capcom Servbot Spec Ops gear. We look forwards to meeting you!
Safe travels to San Diego! See you all soon!