EN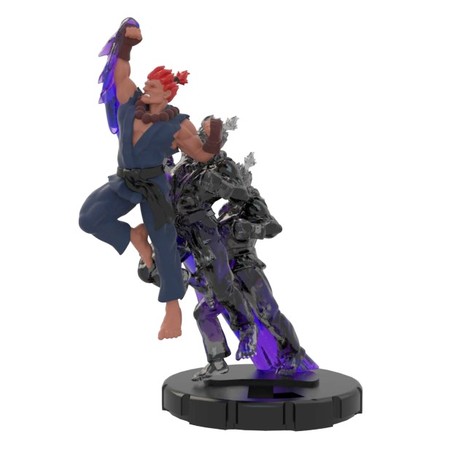 Announcing Street Fighter HeroClix
Jun 23, 2011 // Snow
It's been a while since we had actual Street Fighter toys! Today changes that, as we have some cool new toys to announce and show off. The HeroClix line up is getting their own set of Street Fighters! Here's the official release:
Street Fighter HeroClix
Street Fighter finally steps into the arena of HeroClix with two exciting new products, and WizKids is bringing all of your favorite characters to life in their most recognizable poses!
Thrill to all of the exciting Street Fighter action as you learn how to play with the HeroClix Street Fighter Starter Pack! These 6 sculpts are COMPLETELY REDIALED with ALTERNATE PAINT SCHEMES from the base Street Fighter Set. These 6 sculpts feature the impressive clear effects that make this starter kit a must have for any Street Fighter fan!
That's not all! An impressive array of 27 additional figures featuring extremely popular CLEAR SCULPT EFFECTS, are available in special Counter-top displays. Each Counter-Top display comes with 24 single figure blind boosters, providing a low-cost point of entry for new players and a fast convenient way for current players to supplement their collections.
Click here for a store locator so you can find them near you, rule books on how to play the game, and a gallery for even more images of them.