EN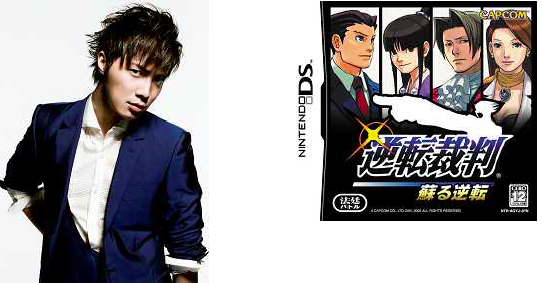 Phoenix Wright: Ace Attorney Set to Come to the Big Screen
May 27, 2011 // Snow
It was all true. Phoenix Wright, the Ace Attorney himself, is heading to the big screen in Japan. All the amazing and juicy details are below!
Capcom is pleased to announce that the popular game, " Phoenix Wright: Ace Attorney " , will be made into a live-action feature film.
In the " Ace Attorney" game series, players take on the role of a defense attorney who fights for the lives of his clients. The first game in the series was released in October 2001, and since then, this popular courtroom battle series has gone on to ship over 4.1 million units worldwide (as of March 31, 2011). This critically acclaimed franchise has also inspired cell phone games, comic books, character-based merchandise, as well as orchestra concerts involving the Tokyo Philharmonic Orchestra and even a stage musical by the Takarazuka Revue.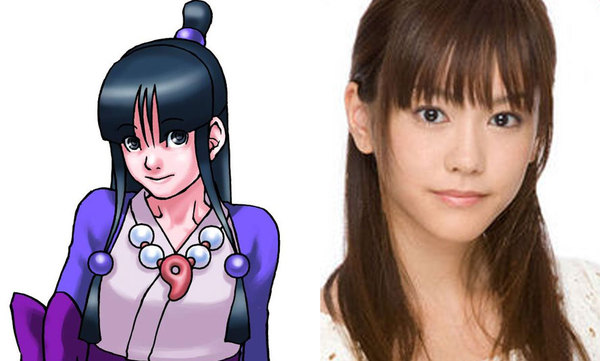 In the movie, the main protagonist, Phoenix Wright, will be played by Mr. Hiroki Narimiya, while rival prosecutor, Miles Edgeworth, will be played by Mr. Takumi Saito. Pheonix's assistant and spirit medium Maya Fey will be played by Ms. Mirei Kiritani. Mr. Takashi Miike of " Crows Zero" and " Thirteen Assassins" fame will be lending his directorial talents to the film. Production management will be handled by Nippon Television Network Corporation and distribution will be handled by Toho Co., Ltd. The movie is scheduled to be released in early Spring 2012 at all Toho Cinemas nation-wide.
Capcom continues to provide entertainment in the form of movies based on our most popular franchises, such as last November's smash hit " Resident Evil: Afterlife " , which broke box-office records for the series. Currently, a full-length CG movie, " Resident Evil: Damnation " , is in full production. In addition, the animated " Sengoku BASARA" feature film, " Sengoku BASARA – The Last Party " , is scheduled to open on June 4, 2011.
As always, we at Capcom will continue to pursue our " Single content multiple usage" strategy by making advancements on new hardware to maximize sales while leveraging our brands to bring maximum satisfaction to as many of our users as possible.
– Movie to Open Early Spring 2012 at All Toho Cinemas Nation-Wide –
ã€Game "PhoenixWright: Ace Attorney"】
1. Title PhoenixWright: Ace Attorney
2. Genre Courtroom Battle
3. Platform Nintendo DS
ã€Feature Film "PhoenixWright: Ace Attorney"】
1. Product name "PhoenixWright: Ace Attorney – The Movie" (working name)
2. Production Nippon Television Network Corporation
3. Distributor Toho Co., Ltd.
4. Director Takashi Miike
5. Release Date Early Spring 2012 (tentative)