EN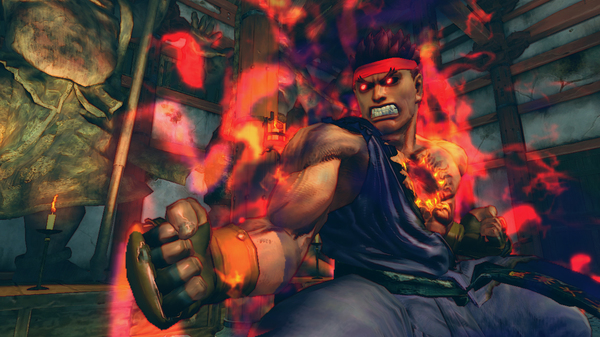 Captivate 2011: Super Street Fighter IV Arcade Edition
Apr 12, 2011 // Snow
Super Street Fighter® IV Arcade Edition, brings the ultimate vision of Street Fighter® home to the Xbox 360®video game and entertainment systemfrom Microsoft®, the PlayStation®3 computer entertainment system, and PC in the Summer of 2011 in North America. The follow-up to the criticallyacclaimed Super Street Fighter® IV will further redefine the fighting game genre with classic 2D Street Fighter fighting action, a host of new andreturning characters, beefed up online modes, and more.Super Street Fighter IV Arcade Edition features a roster of 39 characters such as Ryu, Chun-li, Juri, El Fuerte, and Rufus, while adding 4 newcharacters to the roster including classic combatants from previous Street Fighter games like Yun and Yang as well as the all-new Oni. Beyond characters, Super Street Fighter IV Arcade Edition adds all-new balancing as well as an enhanced Replay Channel.
Features
– New Playable Characters: Four new challengers enter the ring: Yun, Yang, Oni andEvil Ryu.
– Updated Character Balancing: Features all new character balancing, further refining gameplay.
– Updated Replay Channel:
– Replay Follower: Be able to follow up to 5 separate player replays making it easier tofind your favorite players' latest replay.
– My Channel Advanced: Allows players to distribute their replay data to up to 50 players.
– Elite Channel: Watch replay data from elite players who have a rating of 3000PP or more.
– All playable SSFIV characters will be unlocked out of the box, including Yun & Yang, Oni, and Evil Ryu.
Genre: Fighting
Platforms: PS3′, Xbox 360®, PC "Games for Windows®"
Release Date: Summer 2011
Rating: ESRB T (TBC)
Developer: Capcom
Publisher: Capcom