EN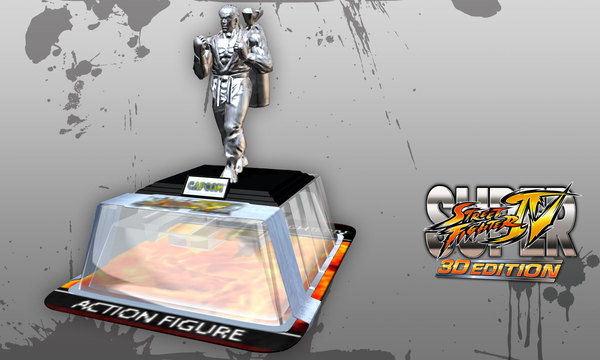 Code to Unlock Exclusive Platinum Figurine for Street Fighter IV 3D
Mar 29, 2011 // Snow
Super Street Fighter IV 3D Edition is out along with the 3DS. It's time we gave you early adopters something awesome to unlock for your game. As you probably know, one of the new features of SSFIV3D is the figurine mode. While you can get figures through the game, there's a few ways to get ultra special figurines. Namely, a code you can input to get shiny heavenly platinum coated fighters. Look at this Ryu figurine! It's all glittery and shiny and in-your-face 3D like you've never seen. More specifically, it's an Exclusive Platinum Level 7 Ryu!
How do you get said shiny amazingness? Simple, boot up your 3DS and Super Street Fighter 3D Edition, and enter this code: DPrkMnybCd
More images after the jump!