EN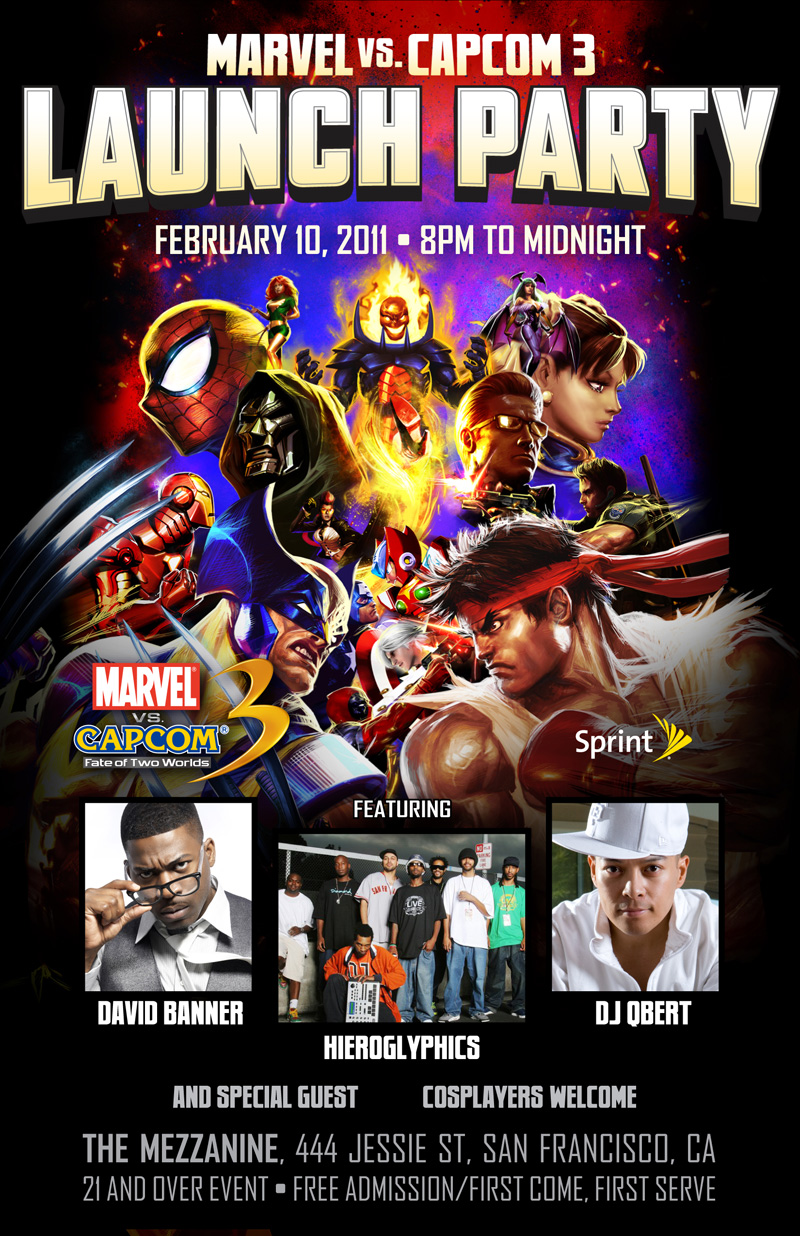 You're Invited to the Marvel vs Capcom 3 Launch Event in San Francisco
Feb 08, 2011 // Snow
You're invited to the Marvel vs. Capcom 3 Launch Event this Thursday, 2/10/11 at the Mezzanine located at 444 Jesse St, San Francisco! We'll be opening the doors at 8:00pm, but you'll want to make sure you get there early. The first 200 people in the door are guaranteed a Marvel vs Capcom 3 gift bag, which includes the limited edition Waste of Flesh shirt and other goodies from Capcom and Sprint.
You cosplayers are welcome as well, and we'll select a few you with awesome cosplays to cut the line!
Aside from lots of Marvel vs Capcom 3 stations to play the game at, we'll be revealing and letting you play MvC3 on the new Limited Marvel vs Capcom 3 Madcatz Fight Sticks! There will also be performances by David Banner, Hieroglyphics, DJ Qbert, and a special guest.
Lastly, we're giving you a chance to win VIP access with open bar! Just leave a comment to this blog telling us why you deserve VIP access to the Marvel vs Capcom 3 Launch Event, and we'll randomly select one of you to win.