EN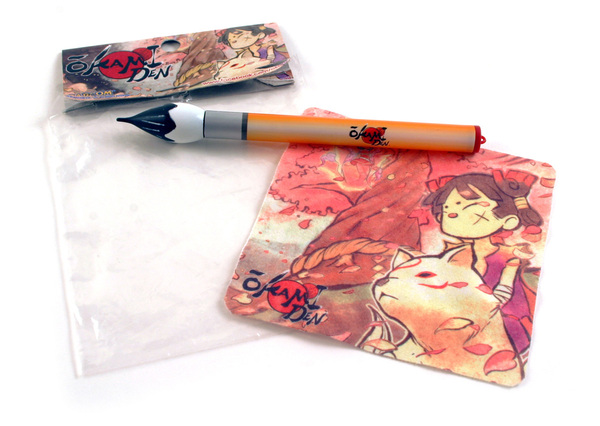 Okamiden Release Date, GameStop Pre-order, and Goblin Mask Facebook App
Nov 02, 2010 // Snow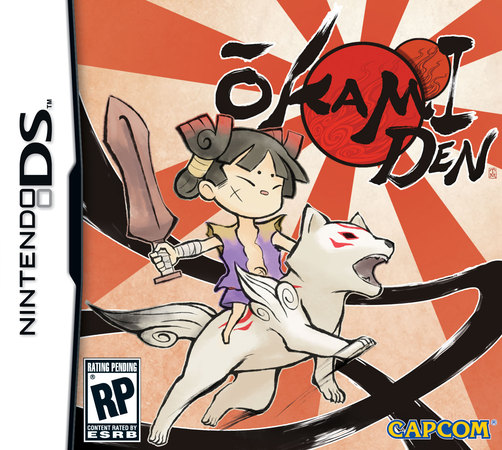 We're happy to announce to you Okamiden fans that March 15, 2011 is the release date for Okamiden in North America! Better still, we have a bonus for when you pre-order at GameStop. You'll get a custom paintbrush stylus for the touch screen and a screen cleaner with Kuni and Chibiterasu on it. Be sure to also check out the Goblin Mask Facebook app!
We've also finalized the box art, which you can see to the right.
Press Release and more images below.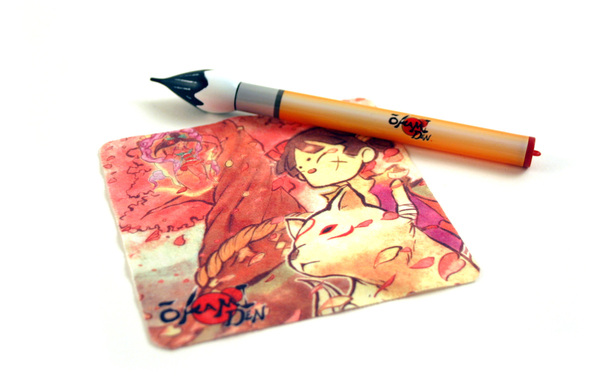 Capcom is happy to announce March 15, 2011 as the launch date for ÅŒkamiden, a picturesque action adventure game on the DS. Today, we are also excited to tell you about the exclusive GameStop pre-order offer, Goblin Mask Facebook app and contest and box art reveal.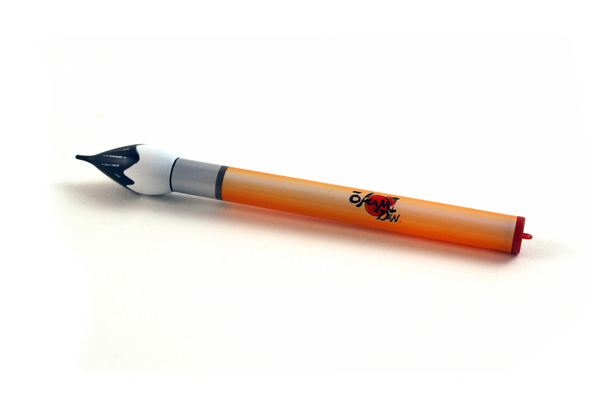 The limited run GameStop pre-order offer gives gamers the essential tools to play the game – a touch screen instrument in the shape of a paintbrush and a custom screen cleaner featuring original game art of the adorable wolf pup, Chibiterasu (Chibi) and Kuni, a young swordsman. Only 20,000 of these items will be available and people who pre-order the game (MSRP $29.99) will receive both at the time of software pick up early next year.
Gamers can enter to win a 3DS, a copy of the game, Chibiterasu plushies, and other cool prizes while testing their painting skills with the new Goblin Mask Facebook app, which is available by clicking the Goblin Face Graffiti tab at www.facebook.com/Okami. The app is based on a challenge that Kuni and Chibi encounter in the Demon Market where they draw a face on a cloth in order to pass through without being recognized. Utilizing the Graffiti functionality actively used by 4.8 million people on Facebook, now you can draw funny or scary faces on any photos of your friends in traditional Okamiden style.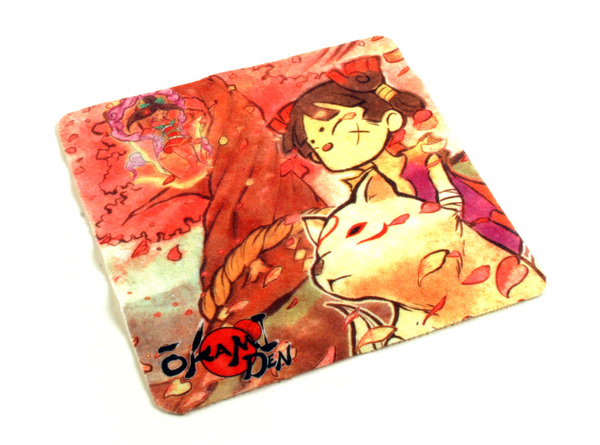 Be sure to join and check in on the official Okami Facebook page at www.facebook.com/Okami for the latest game news and information, including a first look at the new box art. Also drop by Capcom-Unity, the official Capcom blog, which features blog entries and other news from the Okamiden development and marketing teams at www.capcom-unity.com. For more information and assets, check out our press center at: press.capcom.com
About Okamiden
Taking place nine months after the events of ÅŒkami, ÅŒkamiden will follow the adventures of Chibiterasu – a young sun god who is summoned to protect the land. Chibiterasu will join forces with a rich cast of characters to fight off a new threat that has leeched the world of its vibrant color again. Beyond the battles, Chibiterasu and buddies will come to realize their inner potential and accept the kinship that comes with being the children of great heroes and gods.
Using their stylus, players will wield a celestial brush controlled by Chibiterasu. This powerful tool can attack enemies, paint helpful objects and structures into existence and help Chibiterasu perform exceptional feats that will change the world before the player's eyes. Chibiterasu's partners in the game will have unique abilities of their own that help the player conquer puzzles and face an onslaught of perilous challenges. By blending vivid myth, artistic action and the innovative Nintendo DS, ÅŒkamiden has all the makings of a handheld classic. ÅŒkamiden takes the best elements of the ÅŒkami series and combines them with invigorating new features delivering an extraordinary adventure sure to please fans of the series and newcomers alike.