EN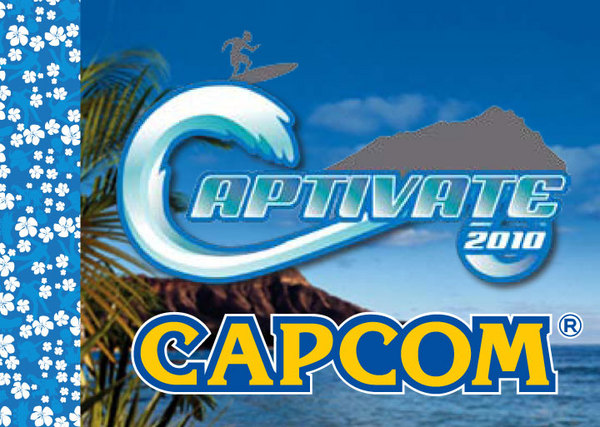 Captivate 2010 Hawaii: Unity Attendee Spotlight – Noah (CurlehMustache)
Apr 06, 2010 // Snow
Captivate is back! It's nearing time to fly people out to a secret location and show off all our upcoming titles. Like every year, we also hand select five of our most active and influential members right here on Capcom-Unity. They get treated like kings and queens, getting to hang out with all from Capcom, including our Producers and Directors like Inafune-san. Best of all, we're heading to the sunny beaches of Hawaii this year!
Today, and everyday this week we're going to highlight our Unity attendees. You may already know our first guest, CurlehMustache (Noah). He's one of our most active members for Street Fighter, and fighting games in general. So much so in fact that his knowledge and helping attitude even earned him moderator status here. Curleh has has also contributed in countless other ways, even earning a little spotlight for some awesome iPhone wallpapers he designed.
We asked Curleh why he hangs around Unity so much, and what his favorite parts of the community were:
"It's a community that I instantly clicked with. The members are some of the friendliest and most helpful that I've ever seen. I've actually met and become really good friends with some Unity members over the past year.
The staff LISTENS to you. S-kill, jgonzo, Snow, and Sven are just a few of the staff members that read the forums and post almost everyday. They answer your questions, private messages, blog comments, etc. I'm still amazed whenever I see Seth and Sven answering questions in the Ask Capcom forums at two in the morning."
We're stoked to bring Curleh along for the trip, and be sure to tune in tomorrow to see who else got invited!
Update: We saw a few comments of some of you wanting to attend, but please be aware that this is a private event, and invite only. Sorry! =)