EN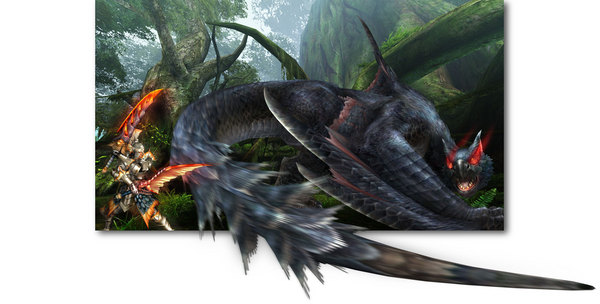 Monster Hunter Unite DLC: Monster Hunter Fiesta
Jul 16, 2009 // Snow
Tomorrow is Friday, and you know what that means, a brand new free quest for Monster Hunter Freedom Unite! This week's quest is a challenge quest, so remember that it's going to be in your Training Area, and not in the Gathering Hall. That also means that it's only two players online instead of four. And to make it even more challenging, you'll be slaying the Nargacuga, who is like a Tigrex, but meaner. Oh, and he has nastier moves, and more of them.
Here's the Details: Monster Hunter Fiesta01
Slay the Nargacuga
Welcome to the competition! In this challenge, we are asking participants to slay a Nargacuga of the Great Forest. Trust yourself and show us the strength that lies within!
Monsters: Nargacuga
Area: Great Forest
Day
Requirements: Lower Class
No Limit
Tomorrow evening I'll be hopping on AdHoc Party in room G8. Catch me there, and we'll play this quest and record the footage to post up here on Unity's blog! See you online.