EN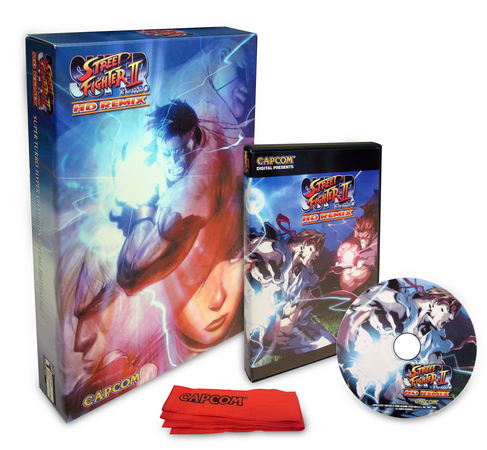 Super Turbo Hyper Champion Special Edition Pack
Nov 24, 2008 // Snow
You saw what we did for Mega Man 9 . Now we're at it again for Super Street Fighter II Turbo HD Remix. And with long winded names in mind, we present you the Super Turbo Hyper Champion Special Edition Pack! This is no mere asset kit, this is an all-out-stuffed-with-SF-awesomeness package. The master mind behind this is the none other than John Diamonon , who also was responsible for the those sweet MM9 Kits.
Check out everything inside and more pics after the jump.
Here's what's inside the art covered box:
– Ryu's head band
– Rare Chun Li figurine (only 1,000 made)
– Magnetic Background with two sheets of Static Cling Characters
– Street Fighter Remix Comic
– Asset Disc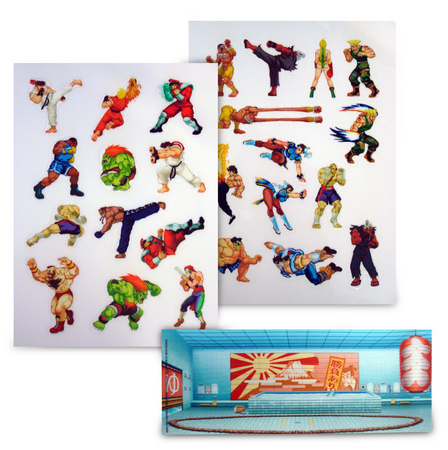 Everything in the box has been given extreme attention. The asset disc even is far beyond what you'd expect. Instead of just your basic screen shots and videos, we've stuffed it full of art. High quality layered PSD files, and vector art of characters, logos, backgrounds, etc etc.
We're thinking about making 300 of these available to you in our Capcom Store . If you're interested, post your comment below.