EN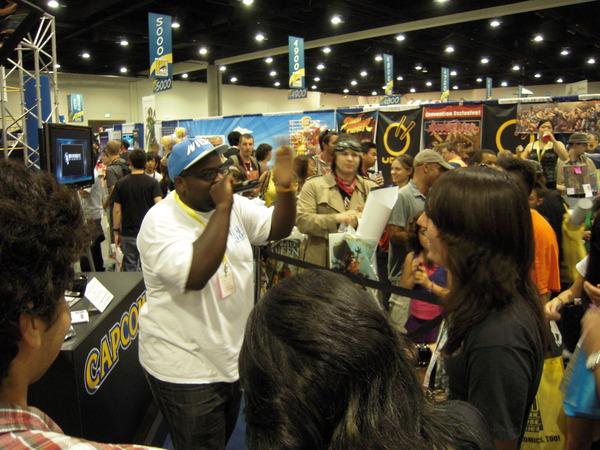 Unity's own Random on the Marvel Vs Capcom 2 "Mixtape" Vinyl
Aug 03, 2009 // s-kill
Here's my quick interview with Capcom Unity superstar Random , aka Megaran , aka the guy who wrote one of my favorite tracks on the new Marvel Vs Capcom 2 vinyl "mixtape." So how did a Unity member end up with his name on the cover of our new vinyl alongside hip-hop household names like Talib Kweli, Raekwon, E40, and more? By being awesome.
Unity: So what's your background?
Random: I've been an MC for 10 years, a producer for 5. I enjoy rapping, and I love to explore new topics and ideas, so I jumped at the chance to get involved with the project when I heard about it. I talked to my guy at Capcom (Seth) and we did whatever we could to get a song on the soundtrack. Once I got the clearance, myself, Blaze Rock, Storyville and Akhil worked hard to put together a dope song.
Unity: What excited you about the project in the first place?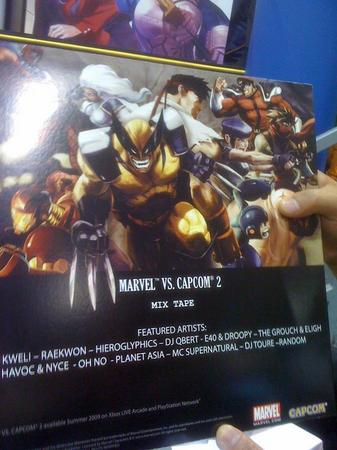 Random: Mainly the fact that it was based on the great Marvel Vs. Capcom franchise. I spent many nights getting destroyed on the game; I was never any good at it, but I'd always come back. So to be able to make a song that would serve as a backdrop to the game was something I just had to get involved with.

Unity: What do you think of the final product?
Random: The final product is incredible. Awesome artwork, a killer lineup of many of my all-time faves, a sweet blue vinyl, what more can you ask for? I'm really hoping a downloadable version comes out soon, because I don't want to open my vinyl, I'm a collector. It's an honor to even have my name that close to these folks.
Unity: What's your favorite track (apart from your own)?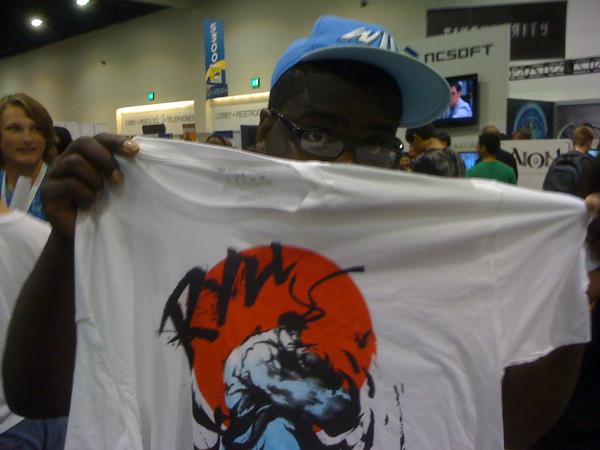 Random: I know this might seem crazy, but I haven't heard it yet.. that's why I'm hoping for a downloadable version! but I really like The Grouch and Eligh's track that I heard.

Unity: What's your favorite thing about MVC2?
Random: I really dig the 3 on 3 tag style of the game. It's very intuitive and hasn't even been effectively duplicated by anyone else at this point.
Unity: How do you think your track fits in with the others?
Random: I was worried about this when we recorded because I wasn't able to hear the other artists' songs as we recorded "The Remainder is One," but I think we made some great fighting music. I play it all time time while playing Street Fighter IV online and it works perfectly.
Again, I didn't hear much else off the soundtrack but what I noticed is that the 2 tracks that have leaked are both pretty laid back… we wanted ours to be confrontational, in-your-face. something you can pull off a 150-hit combo to.

What do you think about a connection between hip-hop and games in general?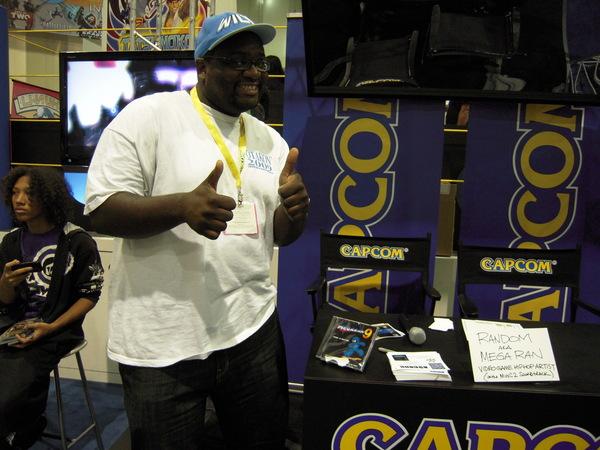 Random: Well they go hand in hand as far as I'm concerned… For most 80's babies in Philly where I grew up, Hip-Hop, video games, cartoons and comics were the only things that mattered…and pro wrestling. These were the things that took all of our time and money, and kept us out of the streets and away from negative factors.
I think this is why the Mega Ran album idea turned out the way it did…in the end, we're all just old people who want to relive our childhood… this is why Hollywood keeps remaking movies…or why Capcom returned to the 8-bit world for Mega Man 9…. 🙂 Reminds me, cheap plug: Mega Ran 9 is available now on Amazon . 🙂
It just surprises me that it's taken this long for a company to realize that and put them all together in the videogame market… Fighting games have used rock soundtracks for the longest, and while rock is very rebellious and aggressive, so is hip-hop.. they were both born out of the same movement.. they're both about rebellion. It's a natural combination… like Nutella and smushed banana on a tortilla..thanks MDD.
A lot of companies seem to be coming around, and I hope to see more hip hop (and more Random music) in future videogames.
PS- a very special thanks to JohnD for helping to make it all happen with the vinyl!