EN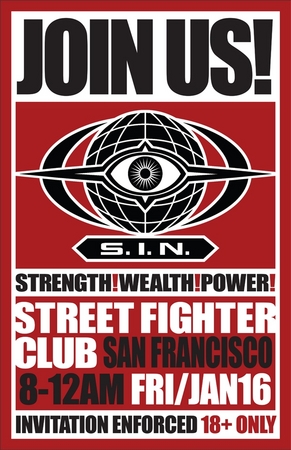 San Francisco Street Fighter Club
Jan 12, 2009 // s-kill
Fight Club.
So… we're talking about it.
Previous Street Fighter Fight Clubs have been pretty secretive but with the game right around the corner, we decided to blow this one out.
You find the dark alley, you head through the unmarked door, but instead of getting mugged, you'll find a very private room full of Street Fighter awesomeness. We've got all of the SFIV console characters, the SFIV arcade machines, and of course some very special surprises.
If you're in San Francisco, are over 18, and want come, send THIS GUY a message that includes your real name and wait to hear back. You need to be on the list to get through the unmarked door, so make sure you get a confirmation before you brave the back alley. The S.I.N. bouncers are… evil.