EN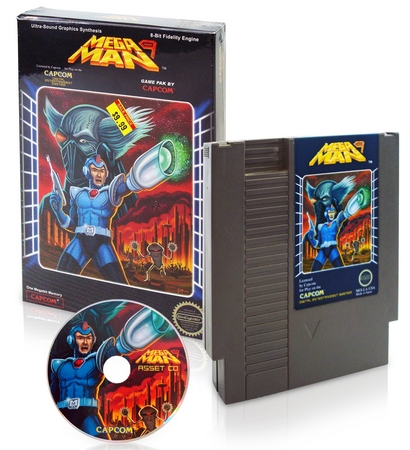 Mega Man 9 Kits on Sale Tomorrow!
Oct 08, 2008 // s-kill
Attention Mega Man fans: The much-loved Mega Man Press Kits are going on sale at the Capcom Store at 3pm PST tomorrow, October 9th! They will be selling at the regular list price of $49.95.
If you were one of the lucky community members who received an advance purchase code, you need to use it NOW. The code does not guarantee you a copy of the press kit, it just lets you cut in line to buy one. If you wait until they are all sold out, you and that code will be out of luck, so buy yours today if you got a code.
There are a VERY limited number of these in existence, so if you want one and can't win our contest , get ready. They are going to go fast, so get your buying finger prepped and stay tuned!
And while you're at the store, remember, if you spend more than $75 (and you're mostly there if you buy the press kit), you score free shipping on your order, so be sure to check out the other goodness floating around. In addition to lots of hard-to-find games , books , and cool shirts , you'll also find things like this Chun Li SFIV statue , which is not available *anywhere* outside of the Capcom store.
One important note—do not order the Mega Man 9 shirt and press kit together. Since the Mega Man 9 shirt is on back-order, and the press kits are sent out first-come, first-served, if you wait until the shirts are back in (should be about a week), your order may not be processed until the shirts are back in stock. If the kits sell out super fast, as I expect they might, you could be out of luck.