EN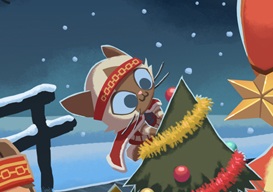 UK Design Capcom's Christmas Card Winner
Early last month Capcom UK tasked the community with creating the company Christmas Card (with the winner set to recieve a PS4), there were loads of great entries which you can see here. Click after the jump to see the winner including the top 5 finalists.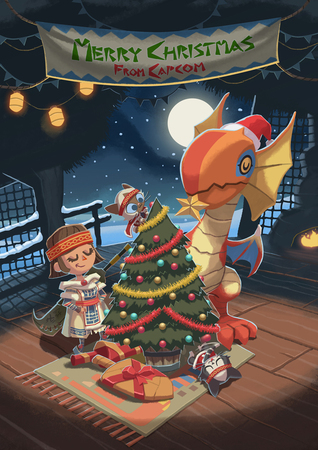 The winner by David Hankin won the judges over with its classic Christmas settings twinned with Monster Hunter – see more of David's work here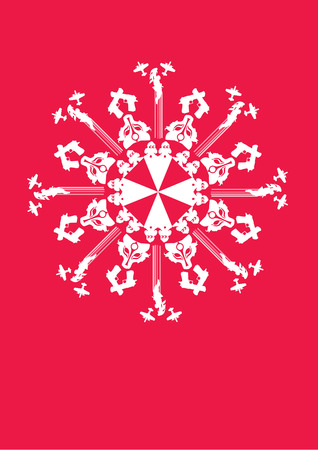 "Snowflake" by Paul Collett perfectly encapsulated off 30 years of Capcom games all at once – seemore of Paul's work here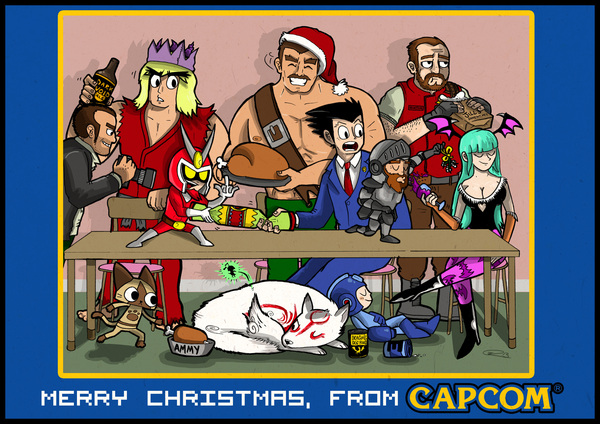 Steve Gregson's feast is full of little in-jokes as well as boasting a great cast of Capcom Characters. More of Steve's great style here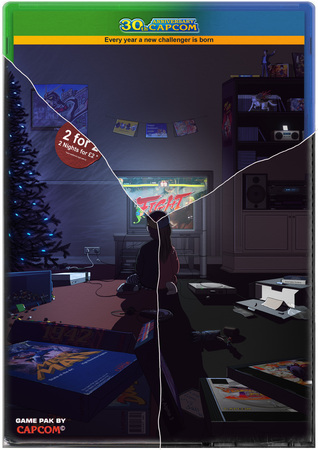 Michael Moverley scored big with loads of hidden references throughout his 30 years of Capcom at Christmas; you can look at this one for ages and still find something new. Check out Michael's other work here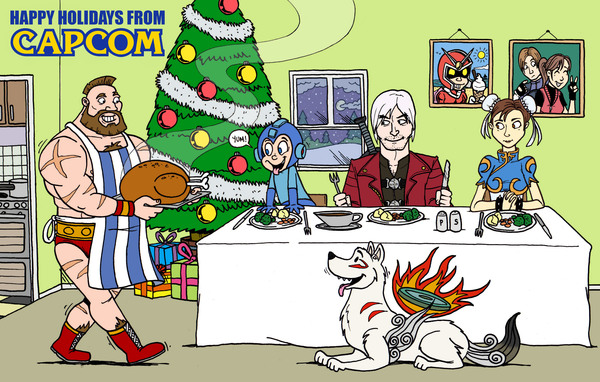 Paul Shinn also served up a Christmas feast, loved the warmth of his characters in this. See more of Paul's work here
Thanks to everyone who took part in the comp. You guys really brightened our day.