EN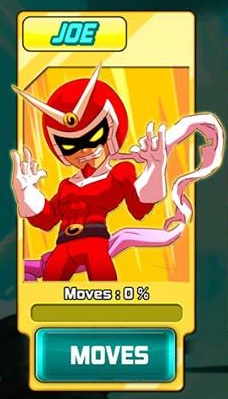 Viewtiful Joe – Combo Crew details
Right on time for those of you who are packing up for PAX, The Game Bakers are proud to announce the addition of a brand new fighter in their recent mobile brawler hit Combo Crew, through a direct collaboration with Capcom.
More after the jump
Joe, hero of the video game series Viewtiful Joe™, is readily available as in-app purchase for only 1.99 US$ (1.79 €) within the game Combo Crew on Google Play and Apple App Store. The entry price of Combo Crew has been temporarily dropped to 0.99 US$ (0.89 €) to celebrate this new cool challenger, and PAX too. The 50% discount will last until September 3. Henshin A Go Go Baby!
For those not familiar with Joe, he first appeared on home video game consoles as the hero of Viewtiful Joe in 2003. The original garnered a lot of popularity resulting in sequels and versions on other consoles. As gamers and true fans of the original, The Game Bakers team are very happy to pay homage to this cult hero in Combo Crew today, courtesy of Capcom. Like all the other characters in Combo Crew, the new guest-star comes with his own palette of combo moves to unlock and collect while progressing through the arena levels of the 100% tactile brawler game.